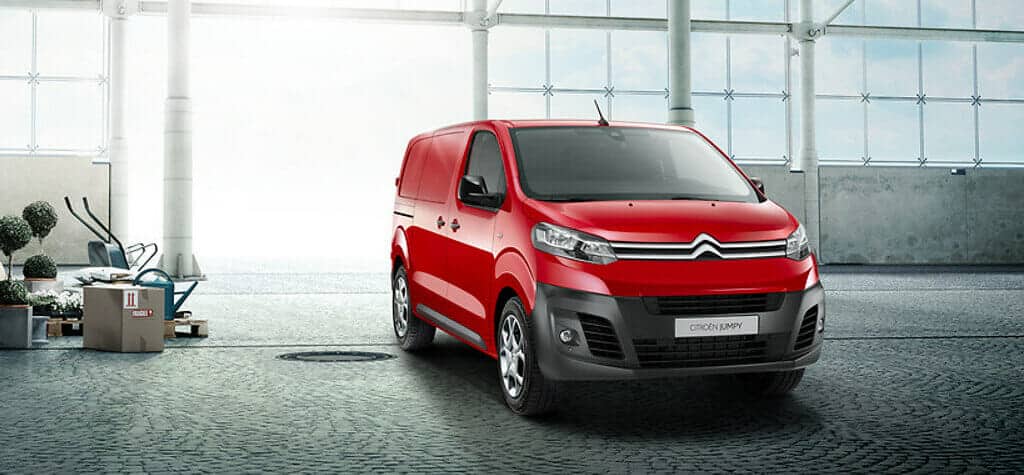 The new and improved Citroen Dispatch freezer van which is available this year provides its driver better handling, improved soundproofing, and an all-round better vehicle than its 2016 predecessor. Glacier Vehicles can provide you a Dispatch freezer van that comes with either a long or a short wheelbase. This means that you have the opportunity to pick a variant of this van's model that is best suited for the shipping needs of your freezer van business. Below are some features of the 2017/2018 Citroen Dispatch Freezer Van that will help you decide if this van has what it takes to perform as an asset to your business.
Driving the 2017/2018 Citroen Dispatch
Citroen has already made a name for itself across Europe as one of the most comfortable mid-priced European built vehicles you can buy. This year's Citroen Dispatch cements this notion with its modifications that turn it into a more comfortable van than its predecessor. If you buy a 2017/2018 Dispatch for your freezer van business, you'll be buying a vehicle that's a comfort leader in the van sector.
The van's easy handling is thanks to upgrades Citroen's engineers have added to give the van a more pliant ride. This was accomplished by adding updates to the 2016 model's EMP2 platform. Not only does the van deliver a smoother ride, it also ensures that cabin noise is reduced during a drive – A fully loaded Dispatch freezer van can travel long distances in relative silence.
The 148bhp and 114bhp variants of the van are both good performers on the highway. The six-speed gearbox gives better control and the vehicle can easily handle being loaded to the maximum with cargo. But with the 148bhp motor, you definitely get more power and speed on the highways.
Load Space
Picking the right Dispatch for your business will be greatly determined by how much cargo capacity you need in a van for your freezer business. This van has three body option types; the 7.0, 6.0, and the 5.0 metres cubed. How much weight the van can carry ranges between 988kilograms and 1,200kilograms and is dependent on the body type. You can also choose a Dispatch with either twin rear doors or a top-hinged tailgate, depending on which matches your business' loading and offloading needs.
Safety Features on the 2017/2018 Citroen Dispatch
The Grip Control electronic traction control system ensures that no matter the road's conditions, the vehicle always has traction. Any busy business whose fleet operates in all sorts of weather will see the clear benefit of this feature. Another useful feature of this freezer van is its rear air suspension which brings down the van's rear height and allows for easier cargo loading and unloading, and a remote central locking feature for security.
Comfort features include; electric windows, Trafficmaster Smartnav, heated folding doors, air conditioning, as well as USB connectivity and Bluetooth.
Would you like to test drive a 2017/2018 Citroen Dispatch and decide for yourself if it's the right freezer van for your business? Call Glacier Vehicles today on 08455212036 to book a test drive appointment of a van of your choice.