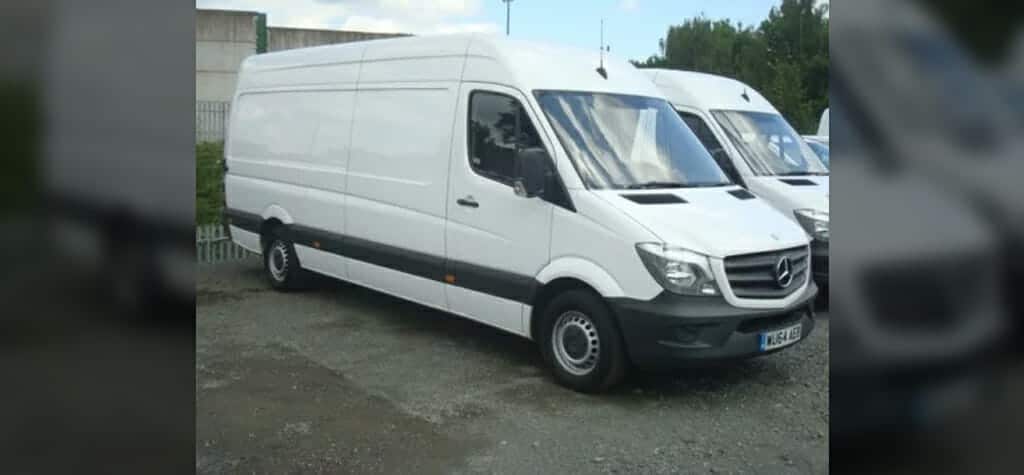 It seems we're always reviewing a different model, variety or year of Mercedes Sprinter freezer van on this website, and that's purely because they've become such a widespread industry standard since originally hitting our roads.
It's due to these years of constant success that we're still looking back at them from the early days of 2016.
The freezer/fridge delivery van sector is so full of these vehicles, that it can become fairly difficult to tell them all apart from one another; this isn't purely a visual mistake, either – when you get right down to the specs of these freezer vans, there is often not much to discuss in terms of the differences between them all.
This is both a blessing and a curse, in general it can be taken to mean you can't go wrong when looking to fill you fleet up with a new Sprinter freezer van, but it can also mean you run the risk of missing some important minor detail.
So let's take a look at the 2016 Mercedes Sprinter 313CDI LWB HR freezer van and see if it could be the one for you.
What Does it Boast?
 If you're looking for something radically different from the 2012, 2013, 2014, 0r 2015 Sprinter LWB HR freezer van, then you'll have to spend a long time looking at the vehicles to spot too much that's changed. The biggest discrepancy falls under the refrigeration technology that the later model incorporates, which is the GAH Arrow AF20S refrigeration system, complete with the usual GRP insulation technology.
Other than that, the models can be widely regarded to be almost the same vehicle.
All models are manual transmission, with the usual Mercedes guarantee of having an intuitive, responsive driving system making it easy for all levels of delivery drivers to simply hop in and take off without any fuss.
Naturally, being that they are LWB models, both categories share the same longer wheel base; which singles them out as being larger carrying capacity freezer vans – which may be a fantastic bonus for any companies looking to load up as much as they can in as few vehicles as possible, but could also be a drawback for any company wanting to invest in completely flexible Refrigerated vans.  The longer wheel base categories will find it more difficult to manoeuvre and navigate in tighter city corners.
Some of the Sprinter models also come with only side loading doors as its means of storage, which might also limit some of the jobs for which it can be put to use. Make sure you get the loading options you need in the model that you choose.
It all depends on you (as a business) and what requirements you have for your individual vehicles. The 2016 Mercedes Sprinter 313CDI LWV HR freezer van can be an excellent, huge volume addition to any fleet, if that's what yours needs at this point in time.
Whether this makes your mind up for you or not, it's still worth remembering that we're now well and truly into 2016 and we've only just started to see what the refrigerated van industry will offer us over the coming months. Keep an eye on our 2016 van reviews as we put them up throughout the year.