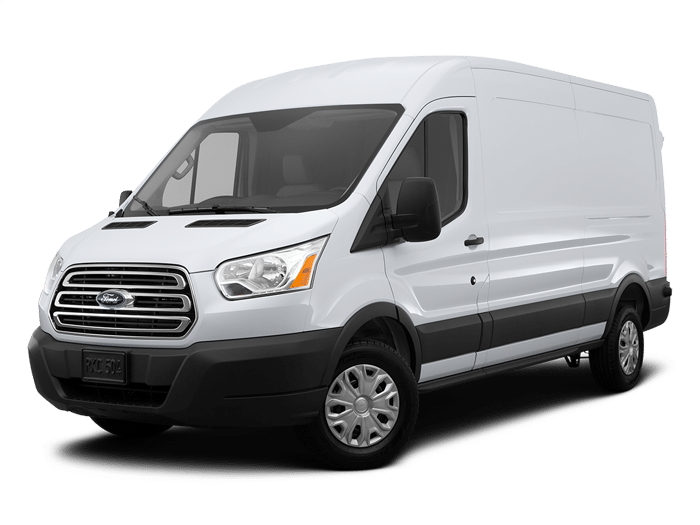 There's no need to borrow or rent at extortionate mark-up fees. If you need to move large quantities of refrigerated cargo for your business or job, this review is examining the top of the line. We're packing into a 2015 Ford Transit refrigerated van on a chilly morning, and we have got to say — the refrigerated van's gargantuan temperature controlled cargo hold has a back-saving low load height, as well as the most space efficient holding area on the market.
It goes without saying that the Ford Transit has dominated the industry for decades and this new 2015 refrigerated variant is absolutely no different, as the transit seems to govern most markets it enters into. It replaces the out-dated Ford E-Series (née Econoline) Refrigerated vans, yielding more space, horsepower, more green credentials, and an infinitely better technological infrastructure than its predecessors. The 2015 Ford Transit refrigerated van goes toe to toe with the NV2500/3500 HD and Mercedes-Benz Sprinter, as well as the Ram ProMaster, and arguably trumps the lot.
Easy moving
There's more than enough space in this van for everything this writer owns, it is unquestionably, in terms of size to performance ratio, the most efficient and spacious refrigerated vehicle on the market. Behind the seats you get over 10 feet of load space, and the roof is high enough to stack more than you'll ever need, you could jump without hitting your head.
Whilst driving around, it becomes very apparent that the 2015 Ford Transit refrigerated van behaves more like a car or light truck than anything else. The dashboard, instruments, and responsive Sync infotainment system are almost identical to what they have in the Fiesta and Focus models. It has a high seating position, as well as a stumpy front and a large windshield, which all work together to create one of the most all seeing views in any refrigerated van like this on the market, and even the tightest of steering angles are easily doable; thanks to a rear-wheel-drive chassis make for a very comfortable turning zone. A backup camera comes as standard, which is particularly handy when watching out for smaller cars around you on the road, and makes parking infinitely easier. The Ford Transit refrigerated van comes with large convex spotter mirrors, making finding the traffic gaps less of a chore.
Multipurpose use
The Transit is pushed commercially by Ford, but the refrigerated variant is a welcome upgrade from an empty, multipurpose loading space. There is a size and shape of the 2015 Ford Transit refrigerated van to suit all aspects of your business, be it short distance and small loads to cross country mammoth hauls. You can get one with a choice of three wheelbase options, two roof heights, and a supreme three engine choices. You can also deck out your refrigerated vehicle with lane-departure warning and parking sensors.
The 2015 Ford Transit refrigerated van is a painstakingly modernized reimagining of the large refrigerated van, one that this reviewer strongly recommends that you do not go without.