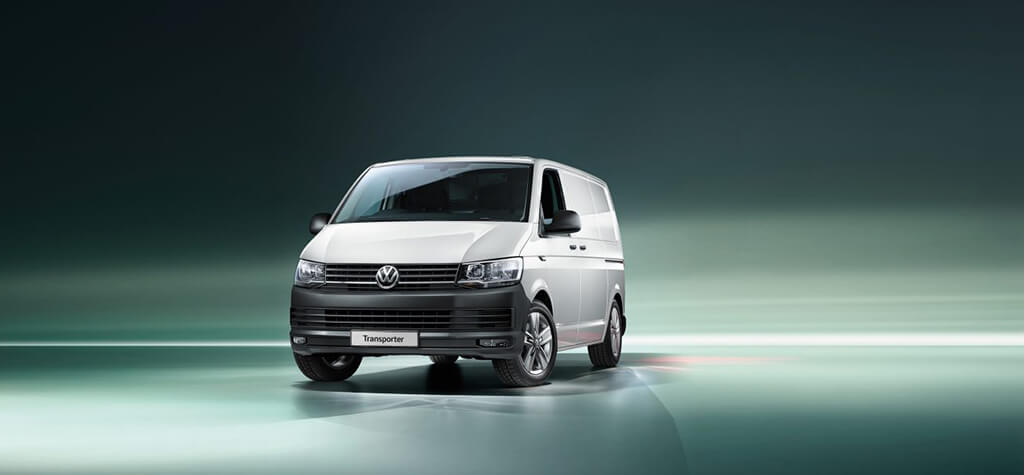 The Volkswagen Caddy Refrigerated Van follows the same luxuriously designed approach found in the whole Volkswagen range today. With its spacious interior, smart technology and class-leading safety features, the Volkswagen Caddy Van will have you set for life wherever you go. It's neat, spacious and practical, so you can always be ready for whatever comes your way next.
That said, this fifth-generation compact van often known as the Volkswagen Caddy 5, is a radical departure from the preceding model in more ways than one.
Aside from the new chassis, the Volkswagen Caddy Van has new engines, a new suspension design, new trim levels, a slew of new electronics, and a material quality boost within the cab. Some of the design features like the slim headlights are designed to look like those fitted to a Golf, and the new Caddy feels a lot like a Golf too.
Volkswagen Caddy Refrigerated Van is the perfect van for doing deliveries within the city as well as hauls outside the city limits. So, whether you're looking for temperature controlled transport to haul your frozen goods or simply want to move items from one point to another, the Volkswagen Caddy has got exactly what you need.
New additions to this Volkswagen Caddy model
Massive upgrade over previous Caddy
The new Volkswagen Caddy Van is one of the most capable and comfortable small vans on the market. It's got a lot more power, and a lot more safety systems, but it's also got better storage options, perfect for refrigerated transport, and an even nicer interior, plus all of its emissions have been completely re-engineered so it will actually do better than most other vehicles in its class.
When it comes to safety, the latest Caddy has received all of the VW Group's latest technology including standard autonomous emergency braking, along with pedestrian detection, a driver alert system, lane assist and a speed limiter. There's a lot more driver assistance available for an extra cost, such as adaptive cruise control, blind-spot etc. The rear seats are also removable if you do need to press the Caddy into proper delivery van duties or repurpose to transport temperature sensitive goods.
Based on the same platform as Volkswagen Golf
The new Volkswagen Caddy Van range is optimised for use in the commercial sector. The van's 6-cylinder engine is derived from the same high-performance family as that used in the VW Golf GTI, but with a displacement of 2.0 litres, it delivers an output of 132 kW (180 hp). With regard to fuel consumption and CO2 emissions, this unit fulfils the strict limits governing vans up to 1-tonne gross vehicle weight.
Great to drive, very comfortable
The new Volkswagen Caddy Van has been designed to be great to drive and very comfortable. It has been created with a wide range of features to make your life easier, including a large flat loading area so it is easy to load and unload your belongings.
Lots of high-tech features
The Volkswagen Caddy Refrigerated Van features an optional touchscreen infotainment system with a 5-inch digital display and second-generation VW Car-Net App-Connect technology, with smartphone integration for Apple CarPlay, Android Auto, MirrorLink and Android Auto. Additionally, Volkswagen Caddy includes a new optional temperature sensor, driver assistance systems including Adaptive Cruise Control (ACC), Lane Assist, Road Sign Information and Speed Limit Assist.
The Caddy Cargo offers three completely new trim levels: Commerce, Commerce Plus, and Commerce Pro, all of which can be easily retrofitted into a refrigerated unit. This type of transport is often used for food products, pharmaceuticals, and other temperature-sensitive items.
Highlights of the VW Caddy Cargo Commerce standard features include:
Electric door mirrors
Electric front windows
Height-adjustable front seats
LED interior lighting
Rubber floor in cab
Multi-function steering wheel with reach and rake adjustment
Solid bulkhead
Rear doors
Six load-lashing rings
Black bumpers, door mirrors and door handles
Heat-insulated windscreen
Composition Audio infotainment with 6.5-inch touchscreen, DAB+ radio, Bluetooth, SD card slot, twin USB-C ports, two speakers
We Connect preparation
Cruise control with speed limiter
Electronic parking brake
Lockable glove box
Standard features on the regular Caddy Cargo Commerce Plus include:
Sun visors with vanity mirrors
Driver's armrest
Electrically adjusted lumbar support for the driver
Electrically assisted power steering
Load compartment lighting
Body-coloured bumpers
Rear parking sensors
Air-conditioning
Standard equipment on the VW Caddy Commerce Pro:
LED rear lights
Armrest for passenger seat (as well as the driver)
Power-folding and heated door mirrors
Automatic wipers
Discover Media navigation system with 10-inch touchscreen
Alarm
Alloy wheels
Front and rear parking sensors
Reversing camera
Gloss black door mirrors and door handles
Silver sliding door rail
Heated windscreen
The Volkswagen Caddy Van has a vast boot and lots of headroom
You'd choose a VW Caddy Life or one of its competitors because you require a large amount of space, which the Caddy provides. The Caddy is VW's smallest van but one of its largest MPVs, with significantly greater headroom than a Golf or even a Touran, as well as a significantly larger boot.
Even in the smallest parking spaces, a sliding door on each side allows simple access to the back. Once inside, there's plenty of room to spread out. The optional panoramic sunroof floods the cabin with more light.
The second and third rows may be totally removed, and Volkswagen claims that the seats are lighter than before. Standard-length Caddys come with five seats, while Caddy Maxi comes with seven, although VW will allow you to pick between the Caddy Maxi and other standard Caddy's on both variants.
The Caddy Maxi is the vehicle to choose if you need lots of space at the back. This space can easily be converted into racks for transporting perishable goods, as well as items pertaining to the food industry, beverage industry, pharmaceuticals industry, medical supplies industry, and so on, as long as you properly convert it into a thermal transport.
Very clean twin-dosing diesel engines
The new Volkswagen Caddy Van features very clean twin-dosing diesel engines, which use less fuel and emit low levels of emissions. If you are looking at temperature controlled transport, this diesel engine is strong enough to power the evaporator, condenser, compressor, and fan of any refrigeration unit.
Active steering assistance
Active steering assistance uses sensors in the steering wheel to monitor the driver's steering wheel inputs. It then predicts where and when the driver will most likely steer. Before the driver turns the wheel, Active Steering Assistance makes corrections to keep it on the course, reducing understeer and improving handling.
Better cornering with sharper steering
The new steering system used for the VW Caddy 2022 makes it feel more stable and responsive. And with sharper steering, you can turn even tighter when you need to.
The six-speed manual gearbox is standard, with DSG auto and 4Motion options available
The Volkswagen Caddy 2022 is designed to offer a high level of comfort and practicality, while still being agile and fun to drive. With the choice of a manual or automatic transmission, you can enjoy smooth gear changes or full control of your engine. The six-speed manual gearbox is standard, with DSG auto and 4Motion options available
Touchscreen infotainment system
The Volkswagen Caddy 2022 features a touchscreen infotainment system that's easy to use, thanks to intuitive menus, simple-to-follow directions and a clear screen layout. It also helps you keep your eye on the road, providing important information such as sat-nav directions and traffic news.
How clean are the diesel engines?
The new 2.0-litre TDI turbodiesel engines in the Volkswagen Caddy Cargo are available in three power outputs: 75hp, 102hp, and 122hp, and are at the cutting edge of diesel engine technology.
They employ AdBlue to decrease hazardous emissions, as do many current vans, but the Volkswagen Caddy's system has 'dual dosing' to reduce emissions even more (at launch).
A 1.5-litre TSI turbo petrol engine with Active Cylinder Technology (ACT) that may disable two of its cylinders to save fuel when full performance isn't required is also available for the Volkswagen Caddy Cargo.
How practical is the Volkswagen Caddy?
The extended roofline and the lengthened wheelbase allow for an extra-large rear door. This makes it possible to carry large cargo or many packages at once without having to move them around. The Volkswagen Caddy 5 can be customised as needed with a variety of accessories.
How good is the Volkswagen Caddy Cargo as a refrigerated van?
The Volkswagen Caddy as a temperature-controlled van is a good choice for cold chain transportation, frozen food transportation, and chilled food transportation. It provides storage space with an interior volume of up to 26.5 cubic metres, allowing you to comfortably transport whole ice boxes, packs of meat and other refrigerated items.
Plus, with its excellent resistance to corrosion and rust, even on vehicles used in saltwater areas, there's no need to worry about rusting parts – or your produce spoiling in transit.
The Caddy is the best choice for getting around town thanks to an impressive load volume and payload you wouldn't expect from such a small van.
Should I purchase a VW Caddy Van?
The new Volkswagen Caddy Van is a compact, spacious and versatile van that has all the features you need for your cargo trip. With a variety of specification options, this Volkswagen Caddy Van can be perfect as a people carrier or retrofitted with thermal insulation and a refrigerated unit for your cold delivery trip.
Whether you're transporting canned foods, frozen seafood, or crates of machinery, the Caddy's got your back.
One of the great things about the new Volkswagen Caddy 2022 is that it's easy to drive and park, so it won't cause any stress on your next trip away.
With special expert advice from Glacier Vehicles and our fantastic range of new and used refrigerated vans available across our hundreds of dealerships nationwide, we are sure you'll have fun picking your vehicle!
Contact us on 0208 668 7579 if you want to make a purchase.
Buy new and used VW refrigerated vans from Glacier Vehicles
Volkswagen is one of the world's leading automotive brands, with a reputation for quality products and cutting-edge technology. Their refrigerated vans are no exception. With an efficient cooling system and powerful engines, these vans are ideal for transporting perishable goods across all the UK.
At Glacier vehicles, we pride ourselves on offering our customers a wide range of high quality vehicles at affordable prices. With years of experience in the industry, we know what it takes to deliver quality products that meet your needs and exceed your expectations! Our team can also provide you with expert advice on choosing the right vehicle for your business needs – contact us today! Call 0208 668 7579 for prompt assistance.