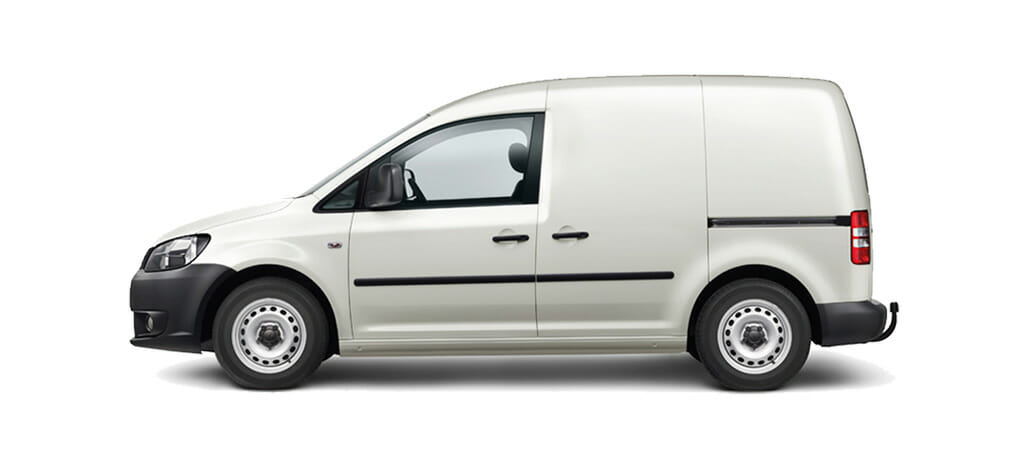 The Volkswagen Caddy is a freezer van that speaks volumes about the engineering and technological knowhow of the VW Group, and brings it in abundance to the freezer van market. The 2016 VW Caddy freezer van has a quality build, plenty of safety features and unparalleled driving comfort.
The latest model is the fourth generation of a hugely successful line. On the surface it looks like a superficial update on the third generation Caddy, but that isn't the case. Apart from the facelift in style and appearance, the important parts under the hood have been radically altered. Apart from the engines and technology, suspension and interior updates mean that this is a terrific freezer van that will meet diverse business needs.
Safety
The improved safety features on the new VW Caddy is one of the huge talking points, and for good reason. As a freezer van logistics vehicle, the driver will spend most of the day in the vehicle; comfort and safety are vital to the happiness and well-being of flee drivers.  For refrigerating van businesses, this also translates to a reduction in possible lawsuits arising from the quality of vehicle supplied to employees.
On the new Caddy, there is a combination of side/head airbags. Other safety features include multi collision braking, cruise control with speed limiter and adaptive cruise control. The fatigue detection system is another noteworthy feature, as it works via a number of sensory inputs, as compared with other systems that simply calculate the amount of time that a driver has been spent in the van.
The Cabin
You'll have to look a closely at the exterior of the new Caddy to differentiate it from the third generation model, but there is no such difficulty with the interior. The improvement in the interior is immediately obvious. There is a large open tray at the top of the dashboard, a lockable glove box, as well as an open compartment in the passenger side of the cabin.  There are also storage compartments under the front seats and a roof shelf.
On the entertainment side, the Caddy is equally well designed as it features all the standard additions of a modern freezer van cabin including Bluetooth and USB connectivity.
Under the Hood
The 1.4 litre engine delivers 92kW at 4800rpm and 220Nm between 1500 and 3500rpm. The van is available in 7 speed automatic transmission and 6-speed manual transmission and fuel consumption is an impressive 6.0L/100km. The load sensitive shock absorbers are also a good addition.
Is it a Practical Freezer Van?
After our tests here at Glacier Vehicles, we believe that the Caddy is a practical van to have for a refrigerating business seeking a medium sized freezer van to add to their fleet. Practical load space and solid handling make it a good addition to the market.