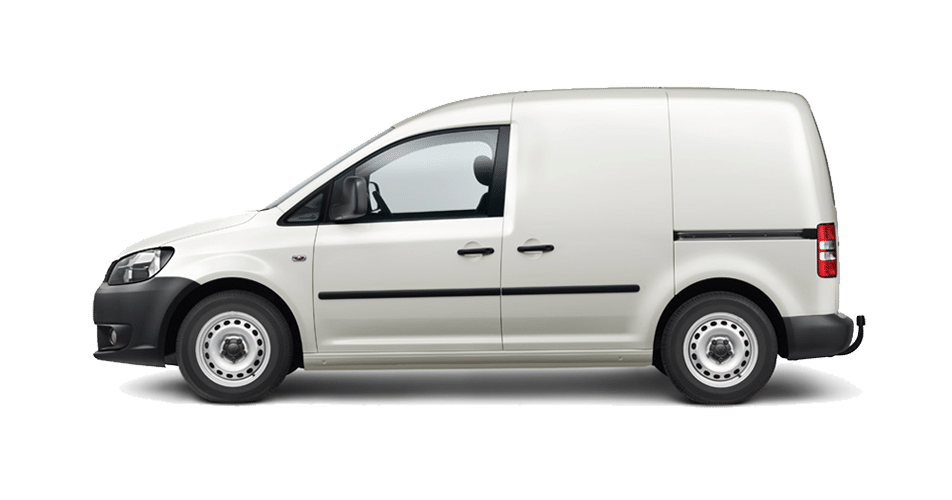 The 2015 Volkswagen Caddy refrigerated van has just become more irresistible than it ever has been, with a lower price and more efficient infrastructure. The cargo-load area of the Refrigerated Caddy Window Van can give you enough room ideally suited for short distance and small haul tasks, perfect for a local business that transports refrigerated goods.
Exterior
The exterior uses a tried and tested design which isn't going to wow anyone with its innovations, but the beauty of this refrigerated vehicle lies in its simplicity and practicality. The main function of this vehicle should be transporting your refrigerated cargo from A to B as cheaply and efficiently as possible, and you don't want to be spending more on unnecessary decoration. The windows on the sliding door allow for a lot of illumination of the cargo-load area, making it a pleasant space to work during the day without using up electricity for lighting. Unless you are particularly bothered about modern stylistic decorations, (which we strongly urge you to not be), there are no complaints when it comes to this vehicle.
Interior
The central hub has 4 cup holders suited to bottles, canned drinks, and polystyrene cups. The passenger and driver's seat have been redesigned to suit the curvature of the back, for maximum comfort levels. The adaptable steering wheel means that moving around with Volkswagen Caddy refrigerated van very easy. If you have a large crew, there is plenty of space in the back for extra seating, and you'll still be able to fit a standard small load for refrigerated goods.
Driving Performance,
The Volkswagen Caddy refrigerated van's torque is very powerful for a commercial vehicle and its acceleration (for its size) is impressive to say the least. The brakes respond excellently and getting round corners is absolutely no problem; steering is absolutely one of the most impressive aspects of this vehicle, especially with a full payload. The suspension proves to be reliable, meaning you can trust this van with your livelihood; you can safely traverse most terrain.
The transmission is automatic meaning valuable time is saved and the Volkswagen Caddy refrigerated van driving experience is a lot cleaner and swifter, a driving experience you can actually look forward to. The rear parking sensors make the pernickety little frustrating things just go away. Furthermore, the Volkswagen Caddy Window refrigerated van has excellent green credentials, and inexpensive to run at that.
The safety features are second to none; features that come as standard include the Electronic Stabilisation Programme, Anti-Lock Braking System, Anti-Spin Regulation, Traction Control System, Engine Brake Control, Electronic Brake force Distribution, and Hill Hold Control. The Volkswagen Caddy refrigerated van has an airbag on the drivers seat, which is remarkable to come as standard.
Conclusively, the Volkswagen Caddy refrigerated van is an absolutely solid, comfortable, efficient, and spacious commercial vehicle that is safe, has top of the range engineering and easy to handle. If that wasn't enough, it has incredible green statistics, low emissions, and the cost to run will surprise you, in a good way.