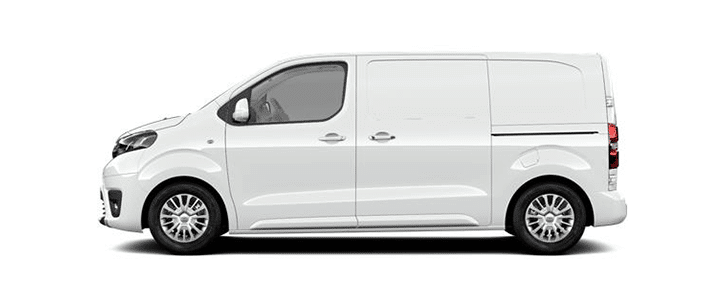 The fifth generation Toyota Hiace refrigerated van has proved to be one of the bestselling vehicles of the Toyota brand since its entry into the market 13 years ago. Much loved across the refrigerated van industry, this cavernous cargo van with its timeless design and sleek appearance has been given a much needed safety and power-train upgrade. If you're in the market for a large sized, yet easy to handle refrigerated van, you should certainly consider taking a closer look at the Toyota Hiace 2018 model.
Toyota Hiace 2018 Refrigerated Van: Load Space
As far as load space goes, you won't be too worried about where to put your cargo when driving the 2018 Toyota Hiace refrigerated van. Don't let the sleek exterior fool you; this box-like van trumps its competitors when it comes to usable load space. In fact, the cavernous interior might well remind you of a mini warehouse on wheels. The generous cargo space of this refrigerated van can hold more than 6000 litres of cargo with very little effort, while the double rear barn style doors make it easy to load.
Toyota Hiace 2018 Refrigerated Van: Engine
The Toyota Hiace 2018 refrigerated van is equipped with an impressive engine. Even though the 2.5 litre diesel engine of previous models was adequate enough, the Japanese manufacturers went all out to upgrade the van to a bigger and more powerful 3 litre inline diesel engine, capable of producing 134hp and 300Nm of torque, from 1000 to 3400rpm. The engine is mated with a new six speed automatic gear (with manual select) to replace the old four speed automatic gear. Other variants of the model support gasoline powered 2 litre and 2.7 litre TR-FE engines. Subsequently, this puts the advantage of choice in the hands of the vehicle owner.
Toyota Hiace 2018 Refrigerated Van: Cabin
The Toyota Hiace 2018 refrigerated van features a surprisingly spacious interior. It's clear to see that the Japanese manufacturers prioritise the comfort, convenience and driving experience of drivers and passengers alike. This is obvious in the placement of seats and the array of instrument displays that reassuringly assist the driver, making for a commanding view of the road. The front windows come with electric switches – an upscale upgrade on a rugged commercial vehicle like the Hiace. All in all, the van's cabin is all a driver can expect for long or short distance deliveries.
Toyota Hiace 2018 Refrigerated Van: Safety Features
The Toyota Hiace 2018 has seen huge improvements in terms of safety features, as compared to previous models. Apart from the dual air bags and anti-lock braking system, the van also comes with an additional safety kit, called the Safety Sense P. This system allows the van to implement safety features such as front collision avoidance, pedestrian detection, lane departure alert, pre-crash safety, and much more. The system works off radar sensors, along with a camera that constantly monitors the vehicle's surroundings. The refrigerated van is also equipped with standard safety and security features, such as a security alarm and an immobiliser.
Driving the 2018 Toyota Hiace Refrigerated Van
Driving the Toyota Hiace has always been a pleasurable experience, but it gets even better with the 2018 model. The high flying position makes driving the Hiace a completely different experience from regular cars and vans. The vehicle also features glove boxes, cup holders and enough nooks and crannies in which to keep important stuff when you're on the move. Furthermore, upgraded tech features such as Bluetooth audio streaming will make driving a lot less boring. There is also a rear view camera that makes reversing this bulky vehicle extremely easy.
Toyota has always been known for beating expectations when it comes to producing user friendly vehicles and the 2018 Hiace refrigerated van is no exception. It will perfectly serve as the ideal mobile partner for your refrigerated van business. Call Glacier Vehicles UK on 0845 5212036 for more information about how you can test drive this versatile van.