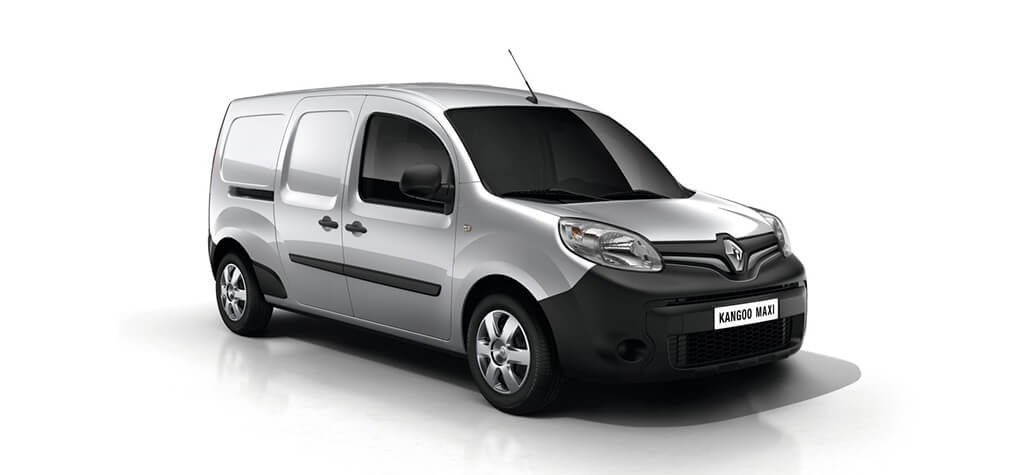 Freezer van businesses will benefit hugely from the well-built, comfortable and practical Renault Kangoo Maxi. If you are undecided about whether this van is the best option for you, we will help you by going through the key things you need to know.
Build
Renault's well recognised designing skill shows up fiercely in the Kangoo Maxi. The steering wheel can be adjusted to fit driver's height and there is a useful and well embedded footrest for the driver. Freezer van drivers of any size can experience a comfortable driving experience. Controls are within easy reach of the driver and offer uncomplicated use. The 1.6 litre engine features outstanding fuel economy and low carbon emission. It can fly spritely around town with its 240Nm torque.
Driving
Driving around town in the latest instalment of Renault Kangoo Maxi 2017/2018 takes up very little effort and is a lot less of a chore now. With more seats, it feels a lot more like a passenger vehicle than a commercial one. The engaging steering is efficient in navigating tight bends with relative ease. All of the bumps and potholes around the area were barely noticeable as the cushioned ride absorbed them all. Very noticeable is the lack of any engine noise with only a gentle hum of the electric motor to as you ride on. Overall, the city driving experience is a relaxing experience.
Interior
Compared to its competitors, the Renault Kangoo Maxi feels more modern, even if the plastic surfaces are quite hard. With a well put together interior, it is a nice environment to be in. the rear seats put in come fairly flat but are still substantial, very different from foldaway seats for short trips and can be sat in for hours. Freezer van tradesmen can also enjoy a better designed audio with bigger buttons as they go around on their routes.
Safety
The vehicle is equipped with central locking and a deadlocking immobiliser. Front and side airbags are available for the driver and front passenger in the Maxi. No curtain airbags are available for the second row occupants however, but this shouldn't bother you if you are only going to be using a driver to transport your fresh goods.
Load Space
refrigerated van business owners will be glad to know that the Renault Kangoo Maxi load area can comfortable handle anything they wish to throw at it. The spacious load area doesn't at all affect the good amount of room upfront. It is a standard vehicle with a load volume of 4.0 Cubic metres and the ability to carry up to 740kg.
Performance under Load
With weight on-board, the engine got along just fine and did a good job of navigating the road and sticking to speed limits, handling weight surprisingly well.
As a freezer van, the Renault Kangoo Maxi remains an efficient vehicle and would make a brilliant addition to your fleet. Good engine, good power, spacious and economical fuel usage – all the things you need in a great freezer van. But don't rush to make a decision, call our UK office on 08455212036 for a test drive.