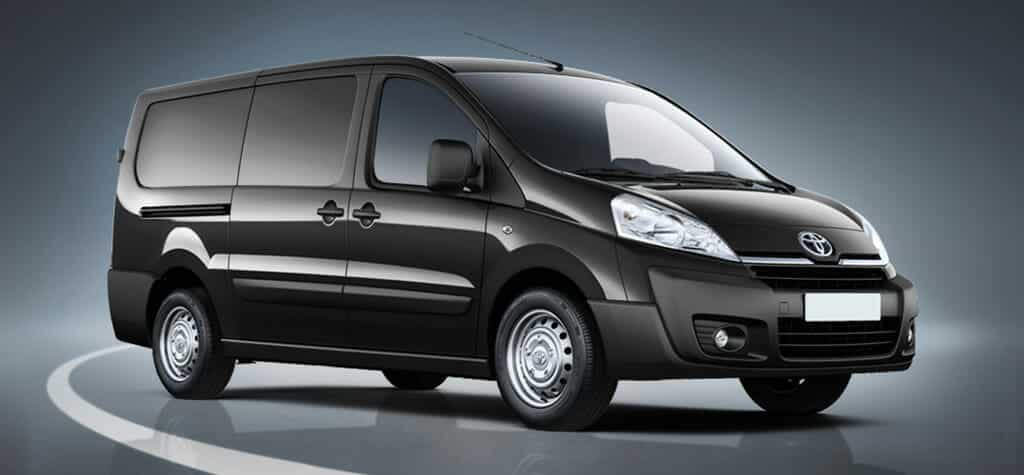 Over the course of its history the Toyota Hiace has consistently remained one of the go to models for businesses looking for a reliable and dependable refrigerated vehicle. The latest Hiace D-4D ensures a continuance of this reputation, and more and more refrigerated van business are beginning to turn towards it as their high volume, refrigerated van solution.
The Toyota Hiace D-4D transports goods with zero fuss and thus, many refrigerated van companies are looking beyond the lack of 'modern flair' as can be found with some other refrigerated van models. After all, functionality trumps looks in just about every transport and logistics business operation.
The latest Hiace D-4D does sport a bolder look than its predecessors, with big headlights, and also brings noticeable improvements in the cabin area.
New Features
In the new 2016 Toyota Hiace D-4D refrigerated van, the four spoke steering wheel ensures a car-like feel. There is also a silver finish to the central instrument cluster.  The seat fabric is more contemporary and the audio line up is more premium. A couple of the audio kit additions include a CD player and USB connectivity. More impressive is the new touch screen satellite navigation system that comes as standard. refrigerated van companies no longer have to put together their own sat-nav setups.
Another big money saver for refrigerated van companies is air conditioning that comes as standard on the D-4D. Drivers of Refrigerated vans have to navigate sticky hot or icy cold conditions on a near daily basis in the UK (let's face it the weather isn't great) so the air conditioning feature is important.  The windows are also electric and the cabin is sound proof. This eliminates the "noisy cabin" reputation of older models. It's good to see the company responding to limitations of earlier models and making improvements that critics have asked for.
Other features in the cabin include central locking and airbags (driver and passenger).
Under the Hood
The D-4D comes with a 2.5 litre rail diesel engine. This provides strong performance, increased fuel efficiency and improvement in emission performance. Engine power is an impressive 95PS, whilst torque is 230Nm.
Flexibility
With the D-4D there are lots of options to choose from, as Toyota offers both short and long wheelbase versions of the standard panel van. The gross vehicle weights for the wheelbases have been placed at 2.8 and 3.0 tonnes respectively. The Hiace can also come with rear lift doors or 180 degrees swing-out doors. Two Euro pallets can comfortably fit into the short wheelbase model and the load length on this model is 2335mm. The long wheelbase version has a load length of 2780mm.
Here at Glacier Vehicles, we believe that the Hiace D-4D is the perfect vehicle for any refrigerated van business looking for no-frills durability and comfort, and a reliability addition to their fleet. Toyota looks set to remain a leader in the refrigerated van industry.