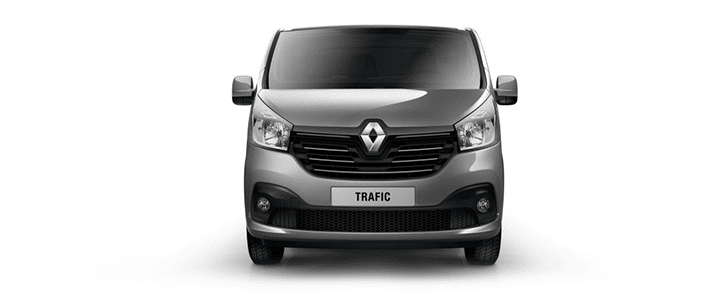 The Renault Trafic 2018 refrigerated van is undoubtedly a strong contender in the commercial refrigerated vans niche, thanks to a host of improved features, excellent driving capabilities and plenty of other useful additions.
Renault is no stranger to the commercial vans industry, having been making efficient commercial and private range vans for decades. However, the Renault Trafic 2018 refrigerated van fits the bill perfectly for a freezer van that combines high level efficiency with commercial functionality. The much improved engine and subtle security upgrades make it the perfect van for your refrigerated business.
2018 Renault Trafic Refrigerated Van: Engine
The Renault Trafic 2018 refrigerated van boasts a 1.6 litre twin turbo diesel engine that powers out 103kW at 3500rpm and torques 340Nm at 1500rpm. There's also a 1.6 litre single turbo diesel engine version, though if you consider the extra spurt you stand to gain for just a little extra expenditure, you'll agree that the twin turbo engine variant is worth every penny. This impressive engine is ideally mated to a smooth six speed manual gear (no automatic for the trafic) and is ideal for stop-start driving in and around town.
The manufacturer's 6.2L/100km fuel consumption combined cycle can reach up to 8.0L/100km in real time. This includes running the van with or without load, including plenty of stops in between.
2018 Renault Trafic Refrigerated Van: Cargo Area
The cargo area of the Renault Trafic 2018 refrigerated van is impressive on its own and big enough to meet the needs of a regular commercial delivery. The load area itself is perfect and comes with LED lightings, tie-down points and ratchet straps that ensure your cargo will remain in one position throughout your trip, regardless of the state of the road. The rear barn style doors are really clever, as they open in two stages. The doors open first in a 90 degree angle that allows for actual loading, but they can open further a full 180 degrees, which makes loading larger and bulkier items easier. With the doors completely open, you'll have enough room to manoeuvre items that require two people to lift.
2018 Renault Trafic Refrigerated Van: Cabin
The cabin space is actually one of the most striking aspects of the 2018 Renault Trafic refrigerated van. Firstly, forward visibility is perfect, thanks to the extensive forward view. The cabin storage is another aspect that will catch your attention, while the vehicle appears to have been built with comfort for long distance driving in mind. The dashboard top storage is ideal for your clipboard and any other items you'll need on your delivery run. There's also a handy 12V socket, strategically placed on the dashboard, which can be used to power a satellite navigation unit; however, the in-built Renault system is so good, you won't even need an auxiliary unit.
2018 Renault Trafic Refrigerated Van: Safety Features
The 2018 Renault Trafic refrigerated is accompanied by the usual safety features, such as passenger and driver airbags (front and side), emergency brake assist, cruise control and speed limiter, as well as the electronic stability control. There's also reverse parking sensors and lights. However this model comes with the added feature of a tiny reverse camera that pops up on the rear view mirror.
2018 Renault Trafic Refrigerated Van: Driving Experience
Despite being a highly functional commercial vehicle, the Renault Trafic 2018 refrigerated van also provides a pleasurable driving experience. Even on bumpy roads, the driving is smooth, with the van managing to absorb all but the most jarring road shocks. The turning circle is also pretty impressive for a van of this size, which means that navigating and manoeuvring busy, tight corners will be a breeze. The cabin is wide enough to fit three adults comfortably, although two is just about right for longer trips. Additionally, the strong body insulation makes it easy to keep the van warm or cold, as well as preventing road noise from coming in.
Here at Glacier Vehicles, we believe that the Renault Trafic 2018 refrigerated van can perfectly meet the needs of any commercial refrigerated business. Therefore, if you're in the market for a van, picking the Renault Trafic is picking the right choice.