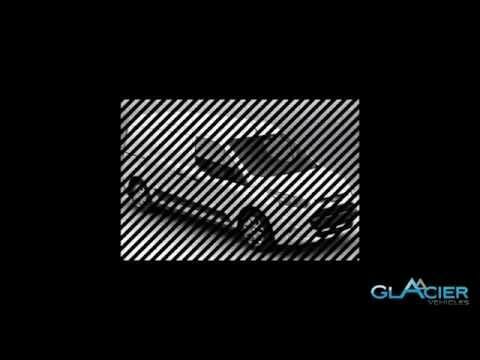 The Kangoo is one of the most popular freezer van choices, not just in the UK but across the whole of Europe. Renault Kangoo freezer vans can be seen reliably carrying frozen cargo to every corner of the British Isles. The greatest strength of the latest Kangoo models is efficiency, but they have also received plaudits for the cleverly designed cab and a great driving experience.
The Kangoo is deeply impressive underneath the bonnet. The 1.5 litre dCi diesel engine has been finely tuned for maximum fuel efficiency. Renault promise a fuel economy of 65.7mpg on the combined cycle, which is as good or better than any other van in this class of vehicle. The Kangoo is also equipped with an "eco button", a button on the dashboard that temporarily reduces the torque of the engine to further boost fuel economy. This can be useful in situations where the full power of the engine isn't required, such as on urban delivery missions or when the freezer van is empty.
The engine is available in three different power levels: 75bhp, 90bhp and 110bhp. The 75 or 90bhp models are ideal for urban deliveries or short journeys, whereas the 110bhp is recommended if you want to take this freezer van on long motorway journeys. The most powerful engine also comes with a six speed gearbox, which can be incredibly valuable at motorway speeds.Interestingly, Renault also make the Kangoo in a fully electric "ZE" zero emissions model. This is likely to have limited appeal, especially in the UK, but could be useful for freezer van owners who are particularly concerned about carbon emissions. Although, the diesel version of the Kangoo isn't particularly bad in that area, emitting just 123g of CO2 for every km driven.
The Kangoo is available in two different sizes: the standard and the Maxi. The standard has a maximum frozen cargo size of 3 cubic meters, whereas the larger Maxi model can pack away an impressive 4.6 cubic meters of cargo. Maximum payload weight ranges from 650kg to 850kg.
Renault have a great reputation for well designed driver's cabs, and the Kangoo is no exception. The steering wheel is adjustable for height, and there is a highly ergonomic drivers footrest. These two features mean that the Kangoo provides a comfortable driving experience for freezer van drivers of all sizes. Controls are extremely easy to use, and are well within reach of the driver.
The Kangoo is extremely well equipped, even in the standard specification. One of the most impressive features is the stereo. Not only does it have an AUX input and USB connection, it also has full Bluetooth connectivity. The sound is fantastic, thanks to the impressive 20w power output of each speaker. The Kangoo also comes equipped with electric door mirrors and windows, a deadlocking immobilizer, central locking, ABS with EBD and a Tom Tom live satellite navigation system.
The Kangoo's excellent reputation is well deserved, and it's a purchase that will serve any freezer van owner well.
New Renault Vehicles
Used Freezer Vans In Stock by Size


Renault Kangoo Van Refrigeration Systems
Many different varieties of refrigeration systems are commonly used. A variety of temperatures are available inside vehicles, from a relatively ambient 30c to a minus 30c deep freeze. These temperatures change according to the product within. Many big Renault Kangoo freezer vans have distinct sections which are kept at different temperatures, although most have a solitary compartment. For certain applications, it'll be necessary to possess a refrigeration van that can continue to work even when the motor is switched off. This scenario is most generally found with businesses who need mobile refrigerated vans to serve cold products during outdoor occasions. In such a scenario, we shall require a reserve power supply. This makes it possible to run the Renault Kangoo refrigeration van system off a common single phase or three-phase external power source, stopping the merchandise from spoiling. Glacier Vehicles source equipment from all of the most reputable Renault Kangoo refrigeration van equipment companies, and we are happy to produce a bespoke system for your particular needs.
Freezer/Refrigerated Van Insulation
Insulation is an unbelievably significant component in Renault Kangoo refrigerated vans, and it is this aspect, when along with the choice of refrigeration system, which will determine the inner temperature of the vehicle.In all cases, Glacier Vehicles uses Styrofoam insulation which, although very lightweight (helping the vehicles payload), is a dense and highly thermal substance. The thickness of the insulating Styrofoam will vary depending on which temperature is necessary. We'll generally use 50mm Styrofoam for cooled compartments, 75mm Styrofoam for freezer compartments and an extra thick 100millimeter Styrofoam insulating material for deep freeze. There are two distinct options to 'finish' the insulating material: wet-lay and dry line.Wet-lay is the more traditional approach, and the one which Glacier Vehicles adopt, due to the proven fact that after the 'wet' GRP resin has been used and dried, the loading area becomes a 100per cent sealed, washable and hygienic loading environment. We value our engineers enormously, and so does the wider engineering community. That is why they have won several awards for their work on Renault Kangoo freezer vans. An added advantage to using wet-lay insulating material is that it is very simple to fix if any damage occurs to the inside of the refrigeration van. The dryline coating utilizes multiple panels in the freezer vans instead of a single, impregnable coating. These panels have sealer in between them, which frequently breaks down and promotes the growth of mould. This may cause significant problems in a vehicle made to carry food.
Renault Kangoo Refrigeration Van Engineers
Most of the credit for ensuring that our Renault Kangoo freezer vans build process runs easily and within time constraints goes to the hard work of our engineers, plus they are constantly on hand to answer any client questions. Our engineers can also be tasked withcreating bespoke refrigeration systems for customer's specific requirements, in both big and small Renault Kangoo refrigerated vans. .
Van Warranty
Whether you are buying a new or late, low mileage used vehicle, the freezer van conversions (both insulation and refrigeration system) are brand new and given the complete 12 month Manufacturers Guarantee. We always use GAH and Hubbard refrigeration equipment in both our small and big Renault Kangoo refrigerated vans for sale, unless you've got some specific requirements these companies cannot fulfill. We actually believe this is actually the top equipment available on the market, and they have an excellent after sales care service.They have engineers positioned throughout great BRITAIN mainland and visit the customer's place of work (or wherever the van may be if out on deliveries) for any servicing / warranty requirements.
Glacier Vehicles Video