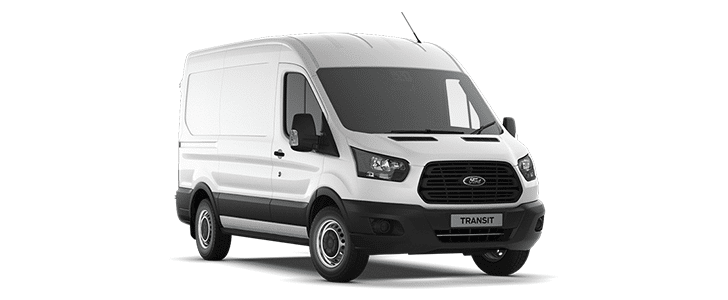 If your experience with Ford is limited to their old E-Series, then you're in for a pleasant surprise, because their 2018 models bring attractive qualities such as fuel economy, interior versatility and ease of use that can compete with any other brand on the market. If you don't need your large freezer van to have a four-wheel drive, you can benefit from an interesting range of configurations and options.
Ford Transit Jumbo Freezer Van 2018: Updates
There numerous small updates to the 2018 version of the Ford Transit, including Bluetooth; an option for leather seats; a dual alloy rear wheel package; power-folding mirrors; and a relocated rearview camera. Maintaining the standard format, also present are the cargo area LED lamp switch, the locking glovebox, rear cargo-door exit handle and power locks.
Ford Transit Jumbo Freezer Van 2018: Fuel Economy
Considering the size of this vehicle, it does reasonably well for fuel efficiency, with both engines EPA test rating qualified. The thriftier option is the 3.5-litre twin-turbo V-6, which provides more power.
Ford Transit Jumbo Freezer Van 2018: Cargo Space/Capacity
If you're interested in maximum space, you can try the largest configuration of the Transit, which comes with as much as 487 cubic feet for cargo. The high roof version is fitted with rear doors that allow a 74.3-inch item to be carried in and out of the cargo area.
Ford Transit Jumbo Freezer Van 2018: Engines
You'll have the option of choosing one of three engines; a 3.2-litre turbo diesel V-6, a 3.5-litre twin-turbo V-6, and a 3.7-litre V-6. All are matched with a six-speed automatic gear, designed to shuttle power to the van's rear wheels.
Ford Transit Jumbo Freezer Van 2018: Performance
The engines offered with the transit van provide options for different kinds of commercial use; you can expect a 3.7-litre V-6 engine that delivers 260 pound-feet of torque and rated at 275 horsepower with the base Transit. Meanwhile, if you're likely to be frequenting higher elevations or need greater hauling power, the 3.5-litre twin-turbo V-6 could be the better option, as this checks in at 400 lb-ft and 310 hp.
Considering there's no four-wheel-drive option, the Ford Transit is expected to do better in terms of manoeuvrability out of town rather than within.  
Ford Transit Jumbo Freezer Van 2018: Handling
Anyone who knows the feel of a vehicle on motorways will have a greater admiration for the Transit's high-speed stability. This van has nicely weighted steering and drives very smoothly.
Ford Transit Jumbo Freezer Van 2018: Comfort and Quality
Both the passenger and cargo areas are highly configurable, allowing Glacier Vehicles to convert the van taking into consideration all your requirements and special demands. The front seats are designed like chairs, with most versions sporting arm rests. To ensure the driver can benefit from an expansive view ahead, the windshield was made larger and the window sill low.
Ford Transit Jumbo Freezer Van 2018: Design and Style
This van gets a high score for space, because it has a roomy interior, making it perfect for most refrigerated van needs. It' might not be the prettiest van around, but its clean, polished look still holds much appeal. There are standard and top range models available, both featuring the typical commercial van long snout and narrow look. The dashboard is likely to remind you of a passenger car, with its various holders for pens, clipboard, snacks, and beverages.
Ford Transit Jumbo Freezer Van 2018: Safety
The 2018 Transit comes with essential safety features, such as a rearview camera, anti-lock brakes, stability control and airbags. At an extra cost, you can enjoy a reverse sensing system and lane departure warnings.
At Glacier Vehicles, we highly recommend the Ford Transit if you need a functional van with maximum capacity.