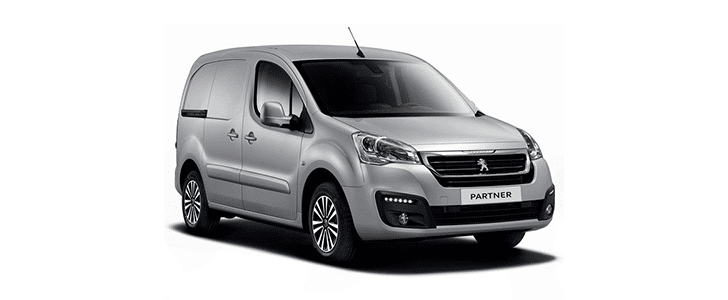 If you are considering getting a van for your refrigerated business, The Peugeot Partner 2018 refrigerated van will meet your needs perfectly. This mid range, smooth riding and efficient commercial van has benefited from a major facelift and is packed with a lot of tech upgrades including a digital i-Cockpit dashboard and the standard overload warning system.
Available in two versions, standard and long, the Peugeot Partner is large enough to meet your refrigerated delivery needs regardless of distance.
Banking on decades of vehicle manufacture experience, Peugeot Partner has been one of the most sought after commercial vans since its 2015 design upgrade.
2018 Peugeot Partner Refrigerated Van: Engine
Unlike other brand of Refrigerated vans, Peugeot Partner 2018 comes in both the diesel and petrol option giving you more leeway in choice. Peugeot Partner 2018 refrigerated vans come with two choices of 1.2 PureTech petrol engines. A Puretech 110 S&S, 6 speed manual gear and the PureTech 130 S&S EAT8 eight speed automotive gear (to be released in 2019). Both engines come with Gasoline Particulate Filter for reducing particle emissions.
The pay load for the 2018 Peugeot Partner refrigerated van range from 650kb to 1000kg depending on the version and comes with standard siding doors plus an offside siding door as optional upgrade.
For the diesel engine versions, you have a BlueHDi 130 S&S, 6 speed manual gears, an EAT8 eight speed automatic gear and a BlueHDi 100 S&S, 5 speed manual gear. Diesel engines also come with particle filter system that reduces the emission immediately the van is switched on.
2018 Peugeot Partner Refrigerated Van:  Cargo Area
The cargo capacity on the Peugeot Partner 2018 refrigerated van is pretty impressive. The standard version van has a cargo capacity ranging from 3.30cubic metres to 3.80cubic metres. The longer version of the van comes with even greater loading space. This 4750mm long van has a cargo area ranging from 3.90cubic metres to 4.40cubic metres.
At both sides of the cabin are 6 anchoring rings for ensuring that the loads are safely secure while it is possible to get 4 extra medium height load securing rings as an optional upgrade. 6 high quality LEDs provide superior lighting to the cargo area.
The inbuilt 3D navigation system is one of a kind, featuring advanced voice control and real time reports.
2018 Peugeot Partner Refrigerated Van:  Driving Experience
The 2018 Peugeot Partner refrigerated van combines dynamic driving with high level functionality making it one of the most ideal vans for refrigerated deliveries. The upgraded cutting edge technology allows for better and instinctive driving across all terrains. The comfort seats are ideal for long or short distances and the upgraded insulations prevents distractions of outside noises. Certain versions of the 2018 Peugeot Partner features a higher ground clearance and large wheels making it the ideal van for hard to reach locations.
2018 Peugeot Partner Refrigerated Van: Creature Comfort
The Peugeot Partner 2018 refrigerated van is built both for comfort and functionality. The inside of the cabin features comfort seats, enhanced soundproofing for improved acoustic benchmark and a whole lot of other bells and whistles including automatic lights, 8 inch colour touchscreen with Bluetooth and 2 USB sockets, wireless smartphone charging capabilities and a supplementary screen that is Apple CarPlay and Android Auto compatible.
2018 Peugeot Partner Refrigerated Van:  Safety Features
The 2018 Peugeot Partner refrigerated doesn't shirk on safety features. The van features the standard electric parking brake, cruise control, load capacity sensor and the much touted i-Cockpit which comes with an overload alert system. This is in addition to the Advanced Grip Control that allows for stability on rugged and treacherous terrain. All in all, the 2018 Peugeot Partner refrigerated van is an altogether safe vehicle.
At Glacier Vehicles, we believe that every commercial van will benefit from extra features, which is why the much upgraded 2018 Peugeot Partner refrigerated van will make for a very good partner in your refrigerated van business.