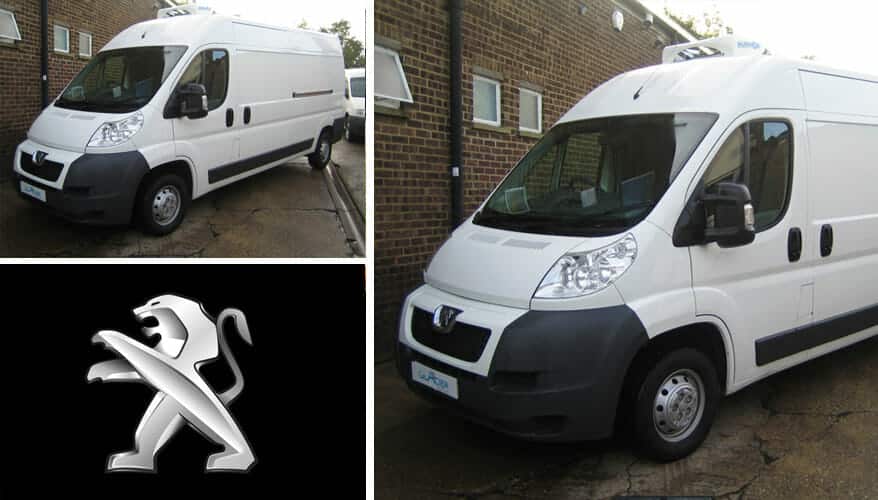 The Peugeot Boxer van freezer has been a huge success over the years with private and business owners alike. It is the perfect van to transport your frozen goods. To build on their success, Peugeot has launched a new Boxer. The new boxer model retains all the strengths of the past generation, but there have been some technological, structural and mechanical improvements to it making it even better.
The new Boxer features a new brand family face, a strengthened body structure and a redesigned front scuttle. All of these changes make it even better as a refrigerated van. The van can now carry more and is tougher than ever before; great points for transport and logistics automobiles.
The engine range of the Boxer freezer van has remained largely untouched. It is still made with a 2.2-litre diesel engine with 110, 130, 150 hp. The van now also has a 3.0 litre model, known as the HDi 180, as well as a start-stop option.
The new Boxer is more refined and more durable than ever and the drop of 5g/km CO2 in comparison to older models makes it a good choice for businesses that are concerned about reducing their carbon footprint.
The Boxer is maximised for business functionality, but the interior is every inch impressive. The seats feature a black 'Darko' cover that is punctuated with red and grey, and the dashboard features a completely new set of control panels and a high tech audio system. This vehicle also features a digital radio, Bluetooth and a touchscreen infotainment system with satellite navigation.
The Boxer is indeed a complete business solution. Little wonder it is regarded as one of the best vehicles to use as a refrigerating van.