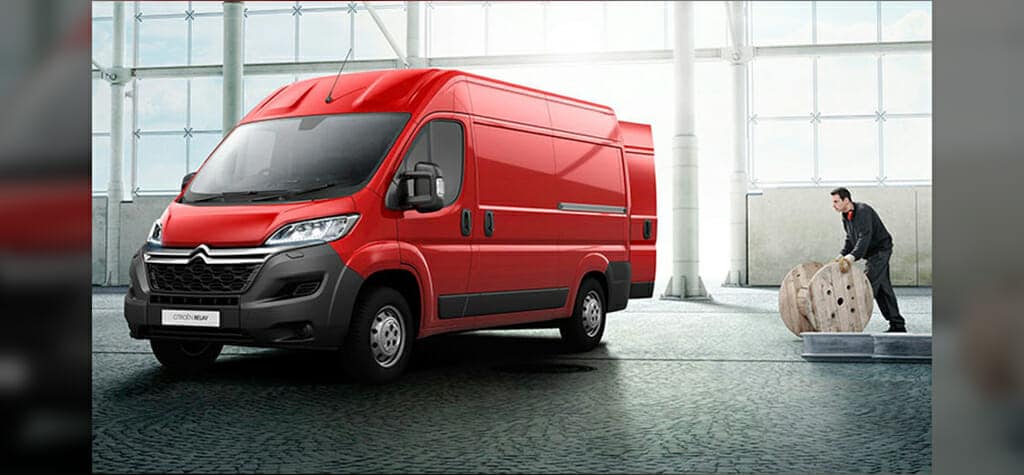 Getting away from the smaller, nippier side of the freezer van range of any manufacturer is likely to be a risky business – with larger vehicles, you could potentially be looking at hiked costs, less flexibility and a larger risk/reward investment for any and all purchases.
Part of these hiked costs can be with looking at newer models, which is why it's always worth looking a few years back for the best bargains.
For this reason, many refrigeration delivery businesses tend to play it safe by stocking their fleet of delivery vans up with mid-weight/length vehicles, avoiding any of the added financial gamble that can come with the heavier duty freezer vans on today's market.
That said, we think that this can be a disadvantageous ethic for many of today's businesses within the sector, big and small, and want to show companies that there is some benefit in shooting for the bigger beasts.
Enter the 2016 Citroen Relay 35 L4 H2 120ps.
What Sets it Apart?
 Likely the first thing any savvy refrigerated van expert is going to recognise is the difference in stature between the 2016 Relay 35 and the Relay 33, for example. This newer model is a weighty machine, with a higher roof and a slightly meatier aesthetic to it, overall.
That said, it retains the age-old Citroen nose-style with the same grill shape and design, but there's no questioning that this later model is better suited to heavier jobs. This is particularly so if you're looking to invest in a refrigerated van that will easily accomplish long haul, high volume and heavy deliveries to bigger suppliers or clients with large orders, at the one time.
As you've come to expect from such larger freezer vans this increase in size and power limits the ease with which it can navigate around smaller, tighter or busier urban environments. This might seem like a bit of a catch-22; after all most big name clients and larger orders will be to inner-city locations, such as supermarket chains; so it might be worth considering your current roster of customers and their locations before settling for this particular freezer van.
You know you're getting high quality with the Relay 35, which comes installed with the GAH R301C refrigeration system, the good old GRP insulation technology and even has the functionality for a single-phase standby option on the refrigeration system itself.
This freezer van is, of course, a manual transmission and boasts side loading doors for ease of access when stocking up and delivering products in a quick, easy manner (especially so, due to its larger size/door size).
Such high quality in a modern release will likely be setting you back a little more on the price side of things than an older model; but we feel like that is a fair investment for a freezer van that's likely not going to need any further finances put into it for quite some time, beyond standard operating costs.
Bargain or not, it's definitely time to start reviewing the refrigerated vehicles hitting our streets in 2016. Get an idea about the lay of the land so you can make some informed choices. Keep an eye on our 2016 refrigerated van vehicles as we add them through the year.