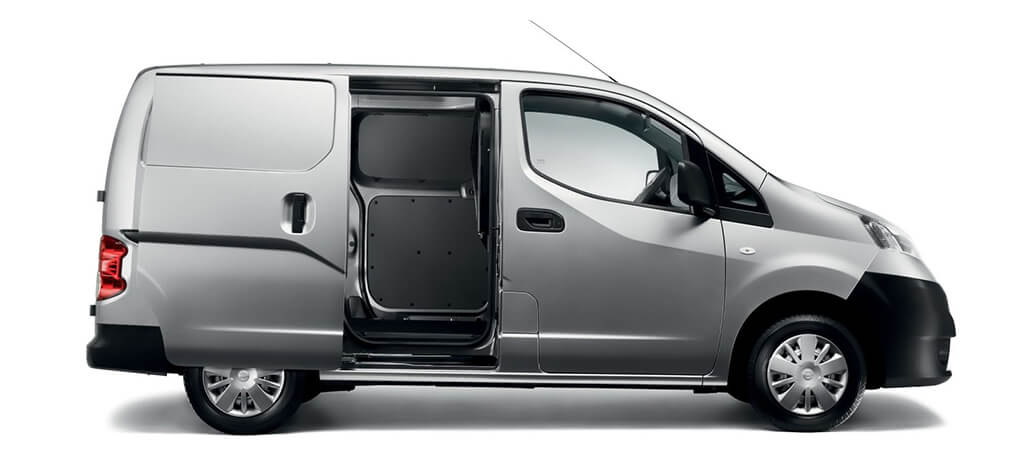 The Nissan NV200 Acenta is a van that could be great for your business as a result of its impressively economical 1.5 litre dCi engine. A good quality van that is very car-like to drive because of its small size and rides better than most vans. Check out our detailed review of the latest instalment of Nissan NV200 2017/2018 to help you decide on which van you need.
Power
Power travels in the Acenta through five-speed and six-speed manual gearboxes to the wheels. Again, the engine is impressive at 1.5 dCi diesel, which while one may consider it lacking for something so bulky is not really the case. Since you're shopping for a van, you are hardly in a position to be interested in 0-62 mph times and top speed anyway. 1.5 is plenty to allow the Nissan NV200 Acenta a 43 mpg average fuel consumption, so economy is a strong point here. If you need some more power however, you can get an 110PS version of the exact same dCi engine. In addition, the engines can easily meet Euro 6 emission standards.
Design
The NV200 design is simple and solid and Nissan put in significant effort to make it as user-friendly as possible. At just 524mm from the ground level, the NV200 also as the lowest loading height. This can ease the process of loading and offloading your freezer van. It offers real practicality despite its small exterior dimensions. Between the middle arches, the cargo floor is 1.22m wide at its narrowest point and 2.04m long. If your business needs more cargo space, an extension is possible with an optional Versatility Pack to add a swivelling bulkhead that can be folded flat to allow more load to be added.
Performance During Driving
The NV200 has a panel shaped van allowing an upright seating position your drivers can easily get in and out of to make deliveries during the day. Its shape and layout help the van deliver a big carrying capacity in a small footprint. Visibility while driving is good and the vehicle promises to be ideal for driving around most UK roads. With a Nissan NV200 Acenta freezer van, you will be getting your goods to your customers easily.
Load Capacity and Storage
The NV200 offers generous space even with its compact dimensions at 4.2 cubic metres. The small-but-powerful boasts a remarkable cargo volume behind its strong twin sliding side doors. Thirteen storage areas are located inside the vehicle, with a handy storage drawer under the driver seat. The quality of the build is of high class, hardwearing materials. Handling the controls, you get a feeling of solidity. The storage is especially important since that is the important feature when you care considering it as a freezer van.
Even though Nissan NV200 is not the most aesthetically pleasing thing to look at, it packs a heavy punch when it comes to the compact van market. As a freezer van it can be relied on performance-wise and the fact that it uses fuel economically is equally great for business too. To experience the NV200 for yourself in the UK, call us today on 08455212036.