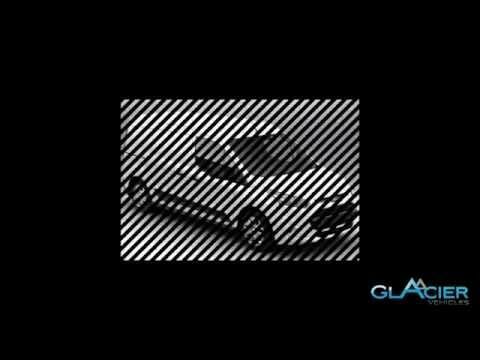 The Mercedes Sprinter and Vito have long been two of the most popular vans in the UK, but until recently the renowned German manufacturer hasn't had a small van for sale in the UK. This has changed with the introduction of the Citan, a small-to-light freezer vehicle (depending on the configuration) that has already found a huge amount of favor with freezer van drivers.
The Citan is available in a range of lengths, from a small compact version that is best suited for urban delivery use to an extra long wheelbase that is perfect for larger deliveries or driving over longer distances. The compact version has a maximum load volume of 2.3 cubic meters, while the largest version has 3.8 cubic meters of space. As far as payload weight goes, the Citan Compact can move 330kgs of frozen goods while the extra long version can easily cope with a payload of 735kgs. Carrying a heavy payload in a fairly small space is very useful for freezer van drivers, and it's a task that the extra long version of the Citan pulls off admirably.
The biggest strength of the Citan is fuel economy. Mercedes have made many fuel saving innovations across the entirety of their range, and they have made this freezer van particularly efficient. It achieves a deeply impressive fuel economy of 65.7mpg, which is by far the best in its class. Mercedes have achieved this through a range of engine tweaks, which makes the 1.5 liter diesel engine one of the most efficient ever found in a small freezer van. The engines are available in 75bhp, 90bhp and 110bhp versions.
If you need further fuel economy, you can opt for the Mercedes BLUE efficiency system, a package of extras that brings fuel consumption down even more. This includes a stop-start mechanism, which cuts out the engine when the freezer van has stopped at lights or is stuck in traffic. The system then quickly starts the engine again as soon as you start moving. This saves a huge amount of fuel in the urban environment, and if you are planning to use this freezer van for urban deliveries then it could save you a large amount of money. While it's an extra on the smaller Citan engines, it's included as standard on the larger 110bhp engine. Also included in this engine is a six speed gearbox, which makes the largest and most powerful Citan more suitable for long motorway journeys.
The Citan comes with some excellent features as standard, including Mercedes's proprietary electronic stability program. This system works by efficiently calibrating many different safety features throughout the vehicle, making it easier for the Citan to avoid accidents. It also comes with daytime running lights, a cruise control system, central locking and a driver's airbag.
Overall, the Citan makes for an excellent freezer van for urban delivery use. The larger versions of the Citan are more flexible, and could be used for urban deliveries, deliveries between towns, or even long motorway journeys.
New Mercedes Vehicles
Used Freezer Vans In Stock by Size
Mercedes Citan Van Refrigeration Systems
There is no shortage of refrigeration systems available to pick from. Some merchandise only need to be stored under 30c, whereas other products have to be transported within a freezer van with temperatures as low as -30c. Many large freezer vans have different sections that are kept at different temperatures, although most have a single compartment. Sometimes it's important for the Mercedes Citan refrigeration van to work-even with no engine running. One example is businesses that cater outside events where prolonged cold storage is needed. For scenarios like these, a back-up facility is needed.This provides the capacity to plug the refrigeration system into a peripheral power supply (single-phase or three-phase), keeping their produce cool / frozen for an indefinite period. Our skilled engineers will source equipment from major Mercedes Citan refrigeration van system manufacturers and fit them in a vehicle to meet your particular requirements, regardless of what they are.
Freezer/Refrigerated Van Insulation
As with refrigeration systems, the sort of insulating material used depends up on the loading temperature which is required. After years of experience, we've concluded that the best insulation for vehicular use is Styrofoam. The lightweight keeps payloads high, and it's thermal qualities keep temperatures cold. For this reason we use it in every vehicle we supply. The thickness of the Styrofoam is the thing that establishes the degree of insulating material. For chilled compartments we use 50millimeter Styrofoam, for frozen compartments we'll use 75millimeters and we allow the usage of 100mm Styrofoam for deep freezer compartments that will keep a temperature as low as minus 30c. Two different types of 'finish' are used to coat the insulating material after installation. These are referred to as dry-line and wet-lay. We believe that wet-lay is undoubtedly the superior approach, as once the wet resin is installed and completely dries, it creates a hermetically sealed environment for food products to be transported in. That is why it's the only process we use.Many of our Mercedes Citan freezer vans engineers have even won awards for their work, and we are extremely fortunate to work with them. The internal coating that is created by the wet-lay insulating material can be incredibly simple to repair in the event of damage to the freezer van. Dry-line coating utilizes rigid panels which are installed in the Mercedes Citan refrigeration vans and lined using a sealant. We've found this sealer can occasionally harbour mould, an enormous hazard in food transportation and the chief reason we use wet-line coating exclusively.
Mercedes Citan Refrigeration Van Engineers
They are the ones we all turn to for answers to the many daily questions we get from clients, and they are the unsung (with the exception of this infrequent pat on the back!) hero's when it comes to keeping the build process smooth and furthermore, on time for our customers! Our engineers are also responsible for our unbelievable bespoke refrigerated vehicle service, where they'll work to develop a system specifically designed for your mobile refrigeration needs in both big and small Mercedes Citan refrigerated vans.
Van Warranty
All of the equipment that we supply at Glacier Vehicles is brand new, even in our used freezer vans. What this means is you will be covered with a complete 12 month manufacturers guarantee for your own peace of mind. We have found that GAH and Hubbard are the greatest refrigeration equipment manufacturing companies in the whole world, and we will use their products in both our little and large Mercedes Citan Refrigerated vans for sale unless you specify otherwise. This is not just for their exceptional quality, but in addition their high levels of after-sales service. If any issues occur with the refrigeration compartment in your Mercedes Citan freezer van, these companies both send an engineer to your location to mend the issue right away, no matter where you happen to be.
Glacier Vehicles Video