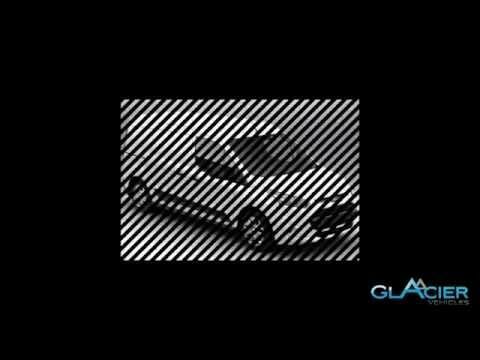 The Mercedes Vito is one of the smaller refrigerated vans in the Mercedes range. It's generally a favorite amongst both drivers and business owners. It's extremely enjoyable to drive, and business owners appreciate the extremely low fuel economy.
The staggeringly low fuel economy is partly due to Mercedes's incredible engineering prowess. Their technicians have created a highly efficient 2.1 liter engine for the Vito, which is available in power outputs from 95hps all the way up to a meaty 163hps. This means that the Vito can achieve a fuel economy of 36.2mpg on the combined cycle, which is pretty impressive in this class of refrigerated van. Buyers can also choose to add the Mercedes BLUEefficiency package to the van, which is a set of further clever innovations which boost fuel economy even more. This package is especially helpful in the urban environment, where a stop-start system helps stop fuel being needlessly wasted while waiting in traffic or stopped at lights.
The most powerful engine available in the Vito can deal with hauling 1180 kg with ease, and even the smallest engine can cope with a respectable 856 kg.  There are a few different wheelbase options available for the Vito: compact, long and extra-long. The compact version can stow away 5.2 cubic meters of refrigerated goods, which is pretty impressive when you consider the size of the vehicle. If you need more space, the extra long wheelbase can pack in 7.3 meters of cargo.
Loading the Vito is a pretty simple task.  Buyers can choose between loading the Vito through two doors at the rear, or they can opt for a tailgate. However most refrigerated van owners will probably opt for the twin doors, as this is far more standard on a commercial vehicle of this type. There is also one sliding door, on the nearside, included as standard, with an option for a second one on the opposite side available. The loading height of the Vito is gratifyingly low. The rear is set just 560mm off the ground. This is particularly impressive when you consider that the Vito is a rear wheel drive vehicle.
As you'd expect from Mercedes, the standard specification is absolutely packed with gear. If you are running a refrigerated commercial fleet, you'll be particularly interested in the ASSYST service computer that is included at no cost at all. This high tech device will ensure that you take your refrigerated van in for a service when it's required, and only when required. That saves money on servicing costs, and also increases the longevity of the vehicle. Also included are numerous safety and security features, such as central locking, an immobilizer, and an adaptive electronic stability program which controls the anti lock braking, the skid control, and the brakeforce distribution system.
The Vito is well suited for use as a refrigerated van. It's one of the few light commercial vehicles of this size that are equally suited for urban deliveries and long distance motorway journeys.
New Mercedes Vehicles
USED Fridge Vans In Stock by Size
Mercedes Vito Van Refrigeration Systems
There is no shortage of refrigeration systems available to choose from. A variety of temperatures are available inside refrigerated vehicles, from a moderately ambient 30c to a minus 30c deep freeze. These temperatures fluctuate according to the product within. Some Mercedes Vito freezer vans possess a variety of different compartments kept at differing temperatures. There may be two, and some even have three, although the most common arrangement is simply to have a solitary refrigerated compartment in a single-vehicle. Some Mercedes Vito refrigeration vans have to work even when the engine is entirely switched off. One typical use for this kind of  Mercedes Vito refrigerated van is alfresco serving of chilled food at weddings, festivals as well as other outdoor occasions.In this situation, a stand-by facility will be needed. This provides the ability to plug the refrigeration system in to an external power supply (single-phase or three-phase), keeping their produce cool / frozen for an indefinite interval. Glacier Vehicles work with all the major refrigeration manufacturers and can offer and fit the required refrigerator / freezer equipment to cover any bespoke requirement our customers have.
Freezer/Refrigerated Van Insulation
As with refrigeration systems, the sort of insulation used depends up on the loading temperature required. The combined light weight and highly thermal characteristics of Styrofoam make it the ideal material for refrigerated vehicle insulation, which is the reason why we use it exclusively in our refrigerated vehicles. A different depth of Styrofoam will be useful for different levels of insulation, with relatively thin Styrofoam (50mm) utilized in cooled compartments, moving up to 100mm thick Styrofoam for deep freeze compartments.Nowadays there are two main types of 'finish' to the insulation; dry-line and wet-lay. Wet-lay is the more conventional approach, and the one which Glacier Vehicles embrace, because of the proven fact that when the 'wet' GRP resin has been applied and dried, the loading area becomes a 100per cent sealed, washable and hygienic loading environment. They are award winning engineers in their own right, and we are very lucky to have such expertise in the Glacier ranks! An added advantage to using wet-lay insulation is that it is very easy to fix if any damage occurs to the interior of the Mercedes Vito refrigeration van. Dry-line coating uses inflexible panels that are installed in the Mercedes Vito refrigeration vans and lined with a sealer. We have found that this sealant can occasionally harbour mould, a huge hazard in food transportation and the chief reason we use wet-line coating exclusively.
Mercedes Vito Refrigeration Van Engineers
They are the essential members of the team that we refer any customer questions to, and they're instrumental in insuring our Mercedes Vito freezer vans are delivered within our customers time requirements. Our engineers are also responsible for our unbelievable bespoke refrigeration service where they will work to create a system created specifically for your mobile refrigeration requirements in both little and big Mercedes Vito refrigerated vans.
Van Warranty
You will get a 12-month manufacturers warranty on all of our products, irrespective of whether they come in our new or used Mercedes Vito freezer vans. That's because all of the refrigeration equipment and insulation we supply is brand new. GAH and Hubbard are our favourite refrigeration equipment producers. In our many years of experience we have found that they provide not only the best products, but also the best after sales service. Until you specify otherwise, we'll use their products in both our small and large Mercedes Vito refrigerated vans for sale. If any problems occur with the refrigeration compartment in your freezer van, these companies both send an engineer to your location to mend the problem right away, wherever you happen to be.
Glacier Vehicles Video