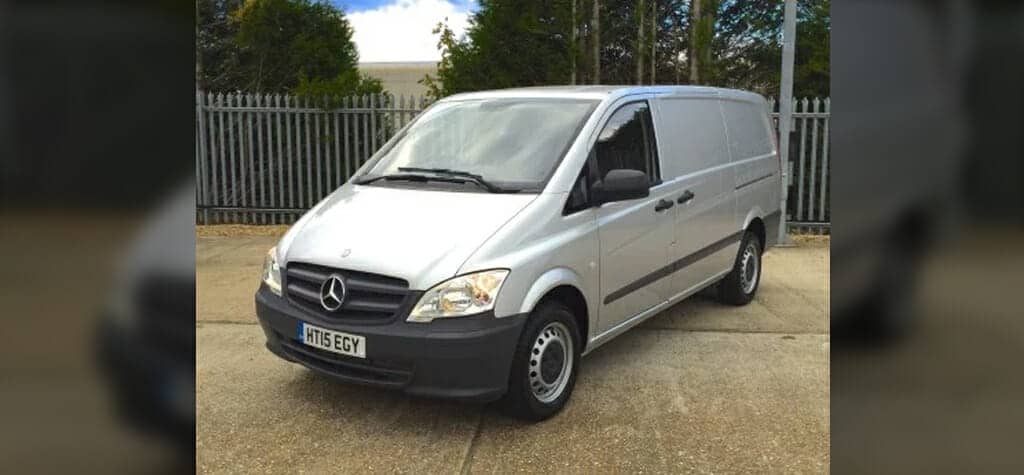 Within the large spectrum of refrigerated and freezer vans manufactured by Mercedes, the Vito range is often overshadowed by the much more prominent Sprinter series; which, as anyone in the refrigerated van/delivery industry can attest, are some of the best vehicles available for the job at hand.
That said, we think it's important to shop around and take a look at everything on offer within a given range of refrigerated vans before making the decision, so today we'll be examining the 2016 Mercedes Vito 113CDI LWB freezer van and giving our verdict.
2016 Mercedes Vito 113CDI LWB Refridgerated Van Review
For once, this variety of van actually sets its visual stall out some distance away from the standard Mercedes aesthetic we've come to expect from some of the larger series, particularly the classic look of the Sprinters.
This Vito van has a slightly different shape and through-line to it, making it look not unlike a less commercial people carrier or something along those lines which, although it's not going to win any style awards, does give it a different flavour from some of the more bog standard freezer vans on the roads today.
Naturally, given that this is a long wheel base model, you can rest assured that it'll accommodate most orders with its high volume capacity and lengthier chassis; making it an ideal partner for some of the other Mercedes refrigerated vans that you may already have as part of your delivery fleet.
That being said, as is the problem with all long wheel based vehicles, it does slam the brakes on the van's ability to dexterously move within tight city spaces, or the type of tight roads you might find in smaller towns/villages – this could, potentially, curb some orders or deliveries; and creates a bit of a quandary for those looking to invest: is the extra space worth the lowered manoeuvrability?
Interestingly, this van comes installed with a different type of refrigeration system that we don't often see with Mercedes; the GAH Lance LC20S system, but of course the classic GRP insulation remains a constant within the Mercedes refrigerated van wheelhouse.
Now, these Refrigerated vans are strictly manual gearshift, but come with that Mercedes assurance of being a strong driving experience, with an intuitive feel and comfortable interior, meaning there shouldn't be many, if any, issues with drivers simply hopping in and heading out to a job.
But this mark of quality always comes at a cost, and this is especially true in more up to date models such as 2014/2015 and 2016 variations of freezer vans; which mean that a potential buyer would need to decide if the higher mark-up would be worth it in the long run.
Really, this van isn't just for Christmas – to put up that initial cost, you'd need to be convinced by its ability to fulfil its requirements for many years to come, and we, here at Glacier Vehicles, reckon it's more than capable of doing so.
This being said, there's no telling what could be coming our way in 2016 to sweep some of these classic models away, so keep an eye on our reviews, and keep an open mind.