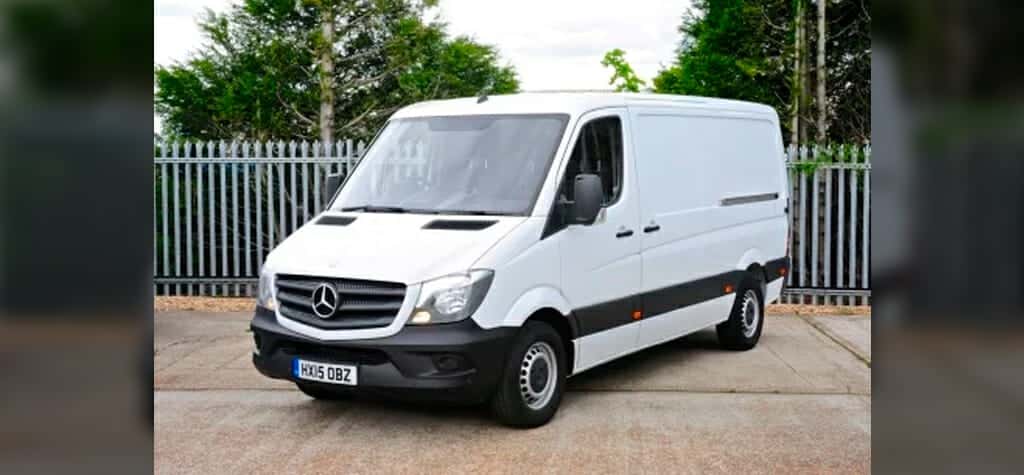 If you're looking for a worthy addition or beginning to your freezer van fleet, or a replacement for some older models of refrigerated van, then the best place, arguably, to look would be within the Mercedes Sprinter class freezer vans.
There are simply so many to choose from, with a whole wealth of various features, additions and chassis alterations that you'll be sure to find something that fits the needs of any business within the refrigerated van industry, today. This doesn't always mean looking at the newest range, either. Even in 2016, it's worth taking a look at the last few years' output for an overlooked gem.
But today we're taking a look at something on the new end of the Mercedes Sprinter scale in the shape of the 2016 313CDI MWB freezer/fridge van.
2016 Mercedes Sprinter 313CDI MWB Details
Let's start unconventionally, for once, and get some of the bad out of the way before we get down to some of the great benefits this freezer/refrigerated van can offer the industry. Due to the fact that it's a new model of Mercedes Sprinter; you're likely to be looking at a larger upfront cost for this freezer van, even if you go down the second hand route.
Whilst this might put off some smaller businesses from investing, it's also worth noting that the newer the vehicle is, the less mileage it'll probably have and, likely, the less financially draining maintenance you're likely to be faced with. This last  point is an especially important one when you factor in that most businesses working in this sector will have a large fleet of Refrigerated vans to take care of – the older they are, the more likely that many, frequent repairs will be needed.
Now, in terms of physical spec, the 2016 Sprinter 313CDI won't blow you away with huge alterations between this and the slightly older generation. In terms of aesthetic, it looks near identical, and it boasts the same side loading door access for all of its storage capacity. Practically speaking, though, this means that the newer model is completely without any degree of learning curve for newer drivers, or delivery drivers that are more accustomed to older models of refrigerated van.
The main important difference Is that this particular is a medium wheel base. This a very important distinction to make for a couple of reasons; first and foremost, it means that this freezer van has more storage volume/capacity than some of the shorter wheel base modes, but less than the longer wheel base – it lies somewhere in the middle.
That said, a medium wheel base freezer van will have more trouble with turning circles and navigating smaller roads (think city driving, or winding town roads) than a short wheel base or compact refrigerated van would have.
The 2016 Mercedes Sprinter 313 CDI MWB comes with the GAH Arrow AF20S refrigeration system and the usual Mercedes GRP insulation, however, so you know you're getting a strong industry standard service.
A fantastic choice for any newer, more modern fleets – you just have to make the decision regarding the steeper price versus less maintenance.
There are some great vans from previous years more than up for the demands of today; but with great reviews of Refrigerated vans of 2016, it is hard not to be tempted by a brand new model