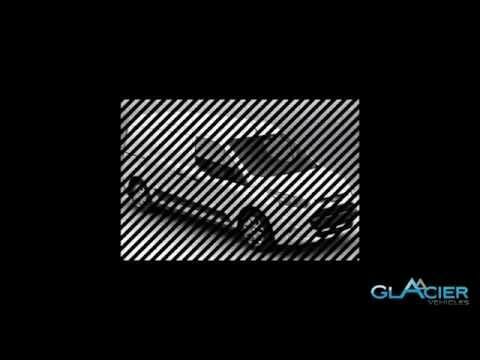 The Ford Transit Custom has garnered an incredible amount of praise since it was launched. This new variation on Ford's trusty Transit line has received almost unbroken plaudits from the automotive press, and the reception among drivers and business owners has been similarly effusive. It has even won the coveted 2013 Van of the Year prize, a prestigious award that is hotly contested by the makers of light commercial vehicles on the UK market. Unsurprisingly this warm reception has translated into huge sales, and many of these vehicles are destined for use as freezer vans.
The reasons for the Transit Custom's popularity are simple to grasp. Primarily drivers are enthralled by the incredible quality of the van's cab. This, combined with the technological innovations underneath the hood, make the Custom a joy to drive and the ideal candidate for freezer van use.
The interior of the cab will be familiar to the drivers of Ford's range of cars. The exact same specifications of materials are used in the Transit Custom. Ford are certainly doing their part to ensure that the days where van drivers had to put up with basic aesthetics and equipment are over. The Custom comes fully charged with a decent set of equipment as standard, including electric windows, a stereo with USB and Bluetooth connectivity, tinted glass, power central locking, door mirrors with a useful blind spot eliminator and a gear shift indicator to aid fuel economy. Freezer van drivers who invest in higher trim levels can enjoy a whole host of extra equipment such as alloy wheels, alarms, a DAB radio, parking sensors and cruise control.
The frozen cargo bay on the Transit Custom is pretty spacious compared to competing freezer vans in this class. The short wheelbase has 6 cubic meters of volume, going up to a substantial 8.3 cubic meters in the longer wheelbase. The bay is extremely easy to load and unload, with a nearside door coming as part of the standard specification. Drivers of higher trim levels can opt for a sliding door on the offside too, for faster unloading of volatile frozen goods.
The experience of driving the Custom is fantastic, and this is no doubt a major part of the reason that it picked up the 2013 Van of the Year award. The steering in particular is extremely responsive, with excellent feedback and control. Gratifyingly, this freezer van handles just as well whether it's fully laden or completely empty.
Under the hood you'll find a seriously high tech 2.2 liter Duratorq TDCi, developed by Ford's scientists and engineers to be extremely powerful while keeping fuel consumption to a minimum. It's packed full of innovations for both drivability and economy. Drivers can choose between a 100bhp variant, a 125bhp model and an incredibly powerful 155bhp engine. If you choose the Econetic trim model, the engine will achieve an incredibly impressive 48mpg.
Overall, the Transit Custom is a fantastic choice for anyone looking for a medium sized freezer van. The industry plaudits are well deserved.
New Ford Vehicles
Used Freezer Vans In Stock by Size
Ford Transit Custom Van Refrigeration Systems
A wide range of distinct refrigeration systems are available. Some products only need to be kept under 30c, whereas other products must be transported within a Ford Transit Custom freezer van with temperatures as low as -30c. Many large freezer vans have distinct sections which are kept at different temperatures, even though most have a single compartment.Another consideration is if the refrigeration system will be required to work independently of the engine. This scenario is most frequently found with companies who need mobile Ford Transit Custom refrigerated vans to serve cold products during outside occasions. In such a situation, we shall need a reserve power supply. The auxiliary electricity supply will normally be an external source, most typically three phase or single-phase. This keeps the product cold, even when the motor is not running. Glacier Vehicles source equipment from all of the most reputable Ford Transit Custom refrigeration van equipment businesses, and we are happy to make abespoke system for your specific needs.
Freezer/Refrigerated Van Insulation
As with refrigeration systems, the kind of insulating material used depends upon the loading temperature which is required. Glacier Vehicles uses Styrofoam insulation exclusively, as we believe its combination of lightweight and thermal insulation qualities make it the best material to insulate a vehicle. The thickness of the Styrofoam is the thing that determines the level of insulating material. For cooled compartments we use 50millimeter Styrofoam, for frozen compartments we'll use 75millimeters and we allow the application of 100millimeters Styrofoam for deep freezer compartments that will maintain a temperature as low as minus 30c. After the insulating material is installed, a protective 'finish' will be used. This can be done in two ways: wet-lay or dryline. Over the years, we have found that wet-lay is the most effective method, and it's also the one we use exclusively. It utilizes a resin to ensure that the interior freezer compartment is completely sealed for safe transport of food products.We value our engineers enormously, and so does the wider engineering community. That is why they have won several awards for their work on freezer vans. The wet-lay resin coating is also very straightforward to fix in the event the interior of the Ford Transit Custom freezer van is damaged. The dry-line coating utilizes multiple panels in the Ford Transit Custom freezer vans in place of a single, impregnable coating. These panels have sealer in between them, which often breaks down and promotes the development of mould. This may lead to critical issues in a vehicle made to hold food.
Ford Transit Custom Refrigeration Van Engineers
Our customers often have questions about the build process, and our engineers are the very best people to turn to for all of the technical details. They also work hard to maintain our Ford Transit Custom freezer vans build process running smoothly, satisfying the frequently tight time constraints of our valued customers.In addition to the fitting the refrigeration systems, our engineers undertake any and all of the bespoke freezer vehicle requirements our clients have.
Van Warranty
You will get a 12-month manufacturers guarantee on all of our products, no matter whether they have been in our new or used freezer vans. That is because all of the refrigeration equipment and insulating material we provide is brand new. We think that GAH and Hubbard are the finest producers of refrigeration products, and we tend to use these products in all our small and large Ford Transit Custom refrigerated vans on the market unless the customer specifies otherwise. It is because we have found their products to be of exceedingly high quality, and their after sales service is, in addition, outstanding. These companies have engineers all over the mainland UK, and will come to a convenient place for you in the event the Ford Transit Custom refrigeration van has any problems.
Glacier Vehicles Video