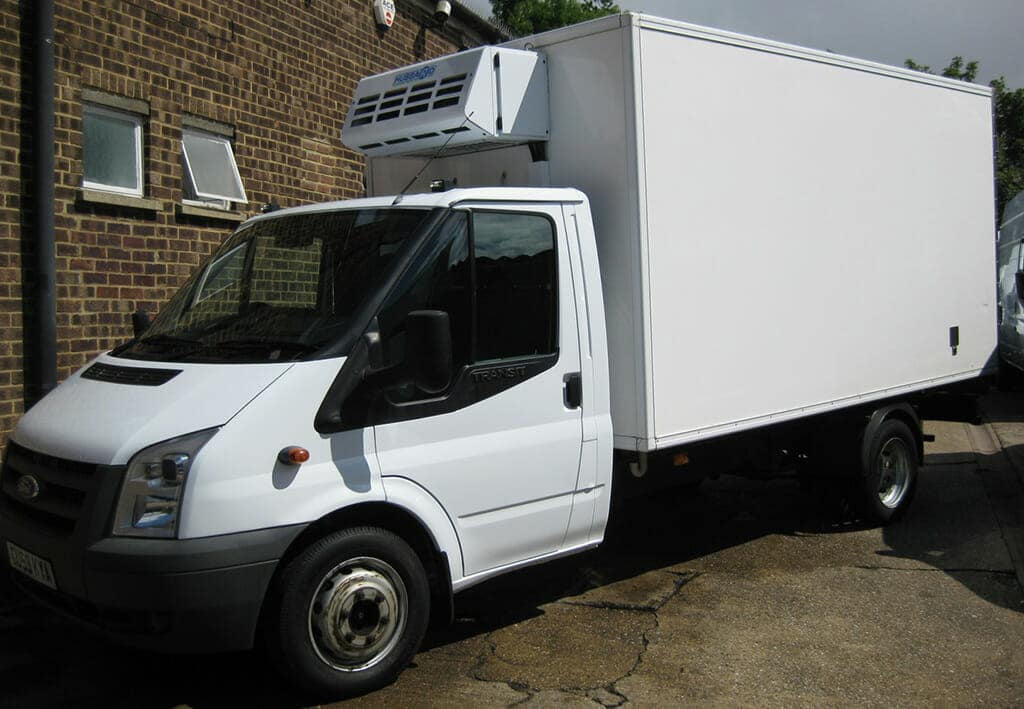 Increasingly, as the delivery industry is expanding with the rise and improvement of technology (think the explosion of internet ordering), more and more refrigerated vans are being purchased to increase companies' delivery fleets – everything from smaller non refrigerated compact vans, all the way up to huge large wheel base freezer vans running frequent long haul, large volume orders.
The business is in a new era, and this means an increase in the commercial sector purchasing these same freezer vans and refrigerated vans that are often used to deliver the goods to them in the first place, for example large supermarket chains investing in their own fleets of box freezer vans for home deliveries, after having that very same produce delivered to them in the same way.
This creates a whole new aspect of the business, and also means that more box vans are flooding the market.
Let's take a look at the 2016 Ford Transit 350 TDCi Box van, and see if it's up to snuff.
The Feeds and Speeds
Of course, neither Ford as a company, nor their Transit van class are new to the industry – not by a long chalk. It's also still worth appraising some older models within the freezer van market, as the second-hand forum is always looking to shift surplus vehicles. But let's focus on the 2016 model.
The 2016 350 TDCi Box is a fairly powerful little refrigerated van, operating with its turbo diesel, manual transmission mechanics and its fairly lengthy wheel base chassis – this machine is a fantastic addition to any fleet looking for some large haulage, high volume refrigerated delivery vans.
From a technology standpoint you're looking at a Hubbard 460AM refrigeration system and the always reliable GRP insulation technology to go with it, with all the usual flexibility and power that comes with this type of system.
With regard to the vehicle's actual storage capacity, the Transit 350 is fronting a 12ft box space, with barn rear doors for real ease of access with loading up and delivering, once on location. With such high sides and huge volume, there isn't really any better degree of access than this for any box freezer vans on our roads, today.
That all being said, although these refrigerated vans are unlikely to ever be used for short, local or low stock runs – it's still worth remembering that their size (particularly the increased height) and long wheel base could raise issues in tighter areas, but by and large it should be a highly successful and easily navigable vehicle in urban or city environments.
Due to the huge storage space and high quality of manufacturing, the costs are likely to be slightly steep; but we regard this is as proportional to the freezer van itself, and perfectly reasonable given the amount of use you're likely to get out of a 2016 Ford Transit 350 TDCi Box van, should you choose to add it to your fleet.