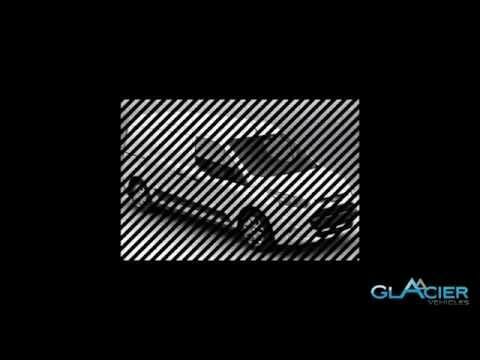 Citroen's engineers have worked hard to make the latest version of their Nemo van the ideal choice for any business owner who is looking for an extremely economical small refrigerated van. This refrigerated van is absolutely packed full of technological innovations to reduce fuel consumption. There are two different engines to choose from, a 1.3HDi 75bhp diesel engine and a 1.4i 75bhp petrol engine. The petrol version offers an incredible 55.4mpg fuel consumption in urban driving, and on the combined cycle the consumption is 65.7mpg. This type of efficiency can really help a business's bottom line, especially if you are running a fleet of multiple refrigerated vans.
This excellent fuel consumption and low emission is down to much improved engine technology that has been developed by Citroen. The most economical element is the stop/start technology, which is especially effective in urban driving where the refrigerated van will stop and start fairly often. The Nemo also benefits from favorable levels of CO2 emissions, with a green 113g/km that will appeal to environmentally friendly businesses. The payload of the Nemo is fairly generous for such a small refrigerated van. It can haul a 660kg payload with the diesel engine, and the petrol engine is capable of carrying 610kg. The load volume is 2.8 cubic meters, and the maximum load length is 2491mm.
The Nemo's quality interior is extremely comfortable, even if it is being driven long distances. The seat is fully adjustable, and the steering column is adjustable for both height and reach too.  There is also an ample amount of storage space suitable for storing business paraphernalia that may be required on delivery runs, such as documentation. The glove box is deep enough to hold a laptop computer, and the door pockets are extremely useful too.
Loading and unloading the van is easy, whether you are unloading everything at once or making several smaller deliveries across town. There are two full size doors on the rear of the vehicle, and a sliding door on the nearside.  These doors open at 180 degrees to make loading easy. The rear doors are asymmetrical, with the left door slightly larger than the right. This is great for maintaining temperatures that fluctuate within a refrigerated cargo bay, as it allows you to only open one door to unload from the vehicle. There's also an option of having an offside sliding door if required.
This refrigerated van has three trim levels available: X, LX and Enterprise. Each of these offers a different level of features at a different price point. However the standard specification is fairly generous, with ABS, a transponder immobilizer and an RDS stereo CD player that is compatible with CDs containing MP3s. There is also a multi function on board trip computer with a range of useful functionality.
Overall, the Citroen Nemo is an excellent compact refrigerated van that is best suited for urban deliveries. It can be used for longer sojourns, and drives well on the motorway with minimal mechanical noise, but the fuel economy savings will be maximized in the urban environment.
New Citroen Vehicles
USED Fridge Vans In Stock by Size


Citroen Nemo Van Refrigeration Systems
A wide range of different refrigeration systems are available. A variety of temperatures can be found inside refrigerated vehicles, from a moderately ambient 30c to a minus 30c deep freeze. These temperatures vary according to the product within. Although the most common arrangement is to have a solitary loading compartment, there are certain situations where a Citroen Nemo refrigerated van will have a lot of compartments, each kept at a different temperature. For particular applications, it will be required to have a Citroen Nemo refrigeration van which will continue to work-even when the engine is switched off. This is most common with refrigerated van which will be used to serve cold food at outdoor events. In this type of scenario, we'll need a reserve power supply. This makes it possible to run the Citroen Nemo refrigeration van system off a common single phase or three phase external power source, preventing the product from spoiling. Our associations with major refrigeration van equipment manufacturers means that we are able to create great value bespoke solutions, no matter your prerequisites.
Freezer/Refridgerated Van Insulation
As with refrigeration systems, the type of insulation used depends upon the loading temperature which is required. The combined light weight and highly thermal characteristics of Styrofoam make it the perfect material for refrigerated vehicle insulation, which explains the reason why we use it exclusively in our refrigerated vehicles. The thickness of the insulating Styrofoam will change based on which temperature is demanded. We'll typically use 50mm Styrofoam for chilled compartments, 75millimeter Styrofoam for freezer compartments and an extra thick 100millimeter Styrofoam insulating material for deep freeze. The insulating material can be 'finished' in two manners: wet-lay or dry-line. Over the years, we've found that wet-lay is the best method, and it's also the one we use exclusively. It utilizes a resin to ensure the internal freezer compartment is totally sealed for safe transport of food products.They are award winning engineers in their own right, and we are very lucky to have such expertise in the Glacier Vehicles ranks! If the coating of resin within the Citroen Nemo refrigeration van is broken at any point, it can be fixed incredibly readily. This is an additional benefit of the moist-lay coating. Dry-line coating uses inflexible panels which are installed in the Citroen Nemo refrigeration vans and then lined using a sealer. We've found that this sealant can sometimes harbour mould, a tremendous hazard in fresh produce transportation and the principal reason we use wet-line coating exclusively.
Citroen Nemo Refrigeration Van Engineers
They are the ones we all turn to for answers to the many day-to-day questions we get from customers, and they are the unsung (with the exception of this rare pat on the back!) hero's when it comes to keeping the build process smooth and furthermore, on time for our customers! Our engineers may also be tasked with creating bespoke refrigeration systems for client's specific requirements, in both little and large Citroen Nemo refrigerated vans.
Van Warranty
Every single-product and service we market comes with a full 12 months manufacturers guarantee. That covers the insulating material as well as the actual refrigeration system. Even in our used vehicles, the conversions are brand new. Unless you've got some special requirements that these companies cannot fulfill, we consistently use Hubbard and GAH refrigeration equipment in both our small and large Citroen Nemo refrigerated vans for sale. We actually believe this is the most effective equipment on the market, and they've got an excellent after sales care service. If any servicing is needed by your Citroen Nemo freezer van, these companies have engineers situated all over the country. These engineers will go to you, rather than you needing to go to them.
Glacier Vehicles Video