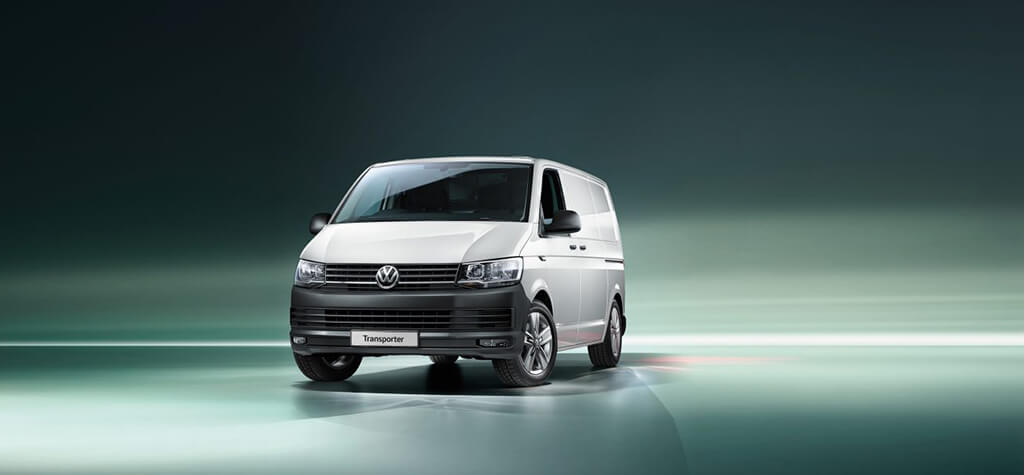 The Volkswagen Transporter Refrigerated Van is one of the highest-selling vans in history. It has about 12 million units sold worldwide. As the backbone of a fleet, Volkswagen Transporter Refrigerated Van is designed to meet the cold chain transportation needs of businesses and tradespeople in the UK.
This 2022 Volkswagen Transporter Refrigerated Van review covers the T6 and T7 versions of this popular medium refrigerated van, which was first introduced in 2016 and received a major facelift (dubbed the Transporter 7) in 2022.
While this sixth-generation model is superficially similar to the preceding Volkswagen Transporter T6, there have been considerable improvements in terms of operating costs, driver comfort, safety and refrigeration units.
In late 2020, Volkswagen also launched the e-Transporter electric van in the UK. Built by specialist converter ABT e-Line, you can read all about this in our separate VW e-Transporter review.
Can the Volkswagen Transporter be fixed with a Refrigeration unit?
The Volkswagen Transporter van can be equipped with a freezer compartment to transport chilled goods. The current stock of vehicles at Glacier Vehicles includes various models that have been fitted with different refrigeration accessories like an evaporator, condenser, compressor, fan, temperature sensor, controller, defrost timer, heating element, door seal and gasket.
All these make the thermal insulation unit well adapted for any temperature-controlled logistics transportation in the UK.
Volkswagen Transporter Van Refrigeration Systems
There are many types of refrigeration systems available. The temperature inside the Volkswagen Transporter refrigerated van can range from 8 degrees Celsius to minus 30 degrees Celsius for items that require freezing storage.
Although a single loading compartment is the most frequent configuration, there are times when a Volkswagen Transporter refrigerated van will have many compartments, each kept at a different temperature. Temperature-controlled logistics is a complex process, and there are many potential pitfalls that can lead to product spoilage or damage.
It's sometimes necessary for the refrigeration van to operate even when the engine is turned off. Businesses that handle outdoor events like weddings and festivals, for example, may need to keep their products cold without using the engine.
A standby power supply is the only way to accomplish this. These Volkswagen Transporter freezer vans will then be connected to a peripheral power source, which will most likely be a regular three-phase or single-phase source.
This results in the items within being cool even when the engine is turned off. We have a wide choice of refrigeration system tools to fulfil the demands of every client, and we'll gladly install equipment that is custom-configured for your needs.
Our Refrigeration/Freezer thermal Insulation Options
The type of insulating material employed, like with any refrigeration system, is determined by the loading temperature necessary. Styrofoam is the best insulating material for automobile applications. This is from our years of experience. The light weight of this material allows for higher payloads while the thermal properties keep temperatures cool. As a result, we include it with every vehicle we sell.
The degree of insulation is determined by the thickness of the Styrofoam. We utilise 50mm Styrofoam for chilled compartments, 75mm for frozen compartments, and 100mm Styrofoam for deep freezer compartments with temperatures as low as minus 30°C.
Wet-lay and dryline are the two options for 'finishing' the insulating material. Glacier Vehicles believes that wet-lay is the preferable approach because it creates a hermetically sealed environment for cold chain transportation of products like beverages, pharmaceuticals, vaccines, blood products and other medical supplies to be delivered after the wet resin is installed and completely cures. As a result, it's the sole method we employ.
The Volkswagen Transporter Refrigerated van offers a wide range of options
The range of model combinations available is nearly overwhelming, but there is almost certainly a transporter to meet your needs.
It's available in a Kombi with two rows of seats (but no bulkhead on T6 cars; T7 models can have a bulkhead), Shuttle minibus, and chassis cab for conversions, as well as the Caravelle people's carrier and the California campervan.
The T6 came in two body lengths, three roof heights, and four nominal gross vehicle weights (2.6 tonnes to 3.2 tonnes) at launch, with payloads ranging from 700kg to over 1,300kg.
However, because of a lack of demand from purchasers, the Medium roof height was dropped from the UK range in early 2018, leaving just Low and High roof Transporters available for buy new.
The T6 came with three trim levels at first: Startline, Trendline, and Highline. In late 2016, the T6 Sportline was introduced, followed by an Edition variant in 2017 with stylish graphics, LED headlights, and sat-nav as standard.
VW has reduced the trim options for the T7 facelift, initially offering only Startline and Highline, with no mid-spec Trendline available and Sportline arriving in 2022. This reflects the split in the UK market between buyers who want a basic van for temperature-controlled transport and those who want something as luxurious and car-like as possible (typically owner-operators).
Both front-wheel drive and 4Motion four-wheel drive are available, as well as manual and automatic gearboxes.
Volkswagen Transporter engine options
The majority of Transporters are powered by VW's well-known 2.0-litre TDI turbodiesel engines, which come in a range of outputs from 84 to 204 horsepower.
VW launched two new 2.0-litre TSI turbo petrol engines to the Volkswagen Transporter lineup in mid-2017. These were a one-of-a-kind option in the UK medium van market, aimed at purchasers concerned about diesel pollution, those who travel shorter distances, or simply prefer smooth petrol performance.
At Glacier Vehicles, we used a top-spec 204hp TSI turbo petrol as a long-term test van and everyone who drove it was blown away by its performance – if not its fuel economy.
The petrol Volkswagen Transporters, on the other hand, were short-lived; not only were they dropped from the UK pricelist in autumn 2018, but VW also decided not to include any petrol-powered versions in the redesigned 6.1 range.
Volkswagen Transporter MPG
Official figures claim that the most fuel-efficient version of the T7 at the time of writing in July 2022 can get 40.4mpg; this figure relates to the most fuel-efficient versions of the 90hp and 110hp vans.
While the least efficient 199hp variant is still available, it claims to give a claimed 29.4mpg. The newer 204hp version is up to 5.5mpg more efficient.
On paper, these results appear to be underwhelming when compared to the pre-facelift T6 model, which achieved up to 51.4mpg and was not even among the top three vans in its class at the time.
Standard equipment for Volkswagen Transporter 7
The following is the UK specification for the T7 Transporter temperature controlled van, which went on sale in early 2022 in Startline and Highline trims only; see the safety section for specifics on safety equipment.
Highlights of the Volkswagen Transporter 7 Startline's standard features include:
Reach and rake steering wheel adjustment
Multifunction steering wheel with leather rim
LED interior lighting
Rubber floor lining in the cab
Remote central locking
Load lashing rings
Composition Colour infotainment system with a 6.5-inch touchscreen, DAB radio, Bluetooth and two USB connections
Volkswagen App-Connect
Electric front windows
Digital cockpit
Electric, heated door mirrors
Electromechanical power steering
Highlights of the Volkswagen Transporter 7 Highline standard equipment (in addition to Startline):
Heated windscreen
Electric, heated and folding door mirrors
Front foglights with cornering function
Parking sensors front and rear
Alarm system
Body-coloured bumpers, door mirrors and door handles
Adaptive cruise control with speed limiter
Automatic headlights and wipers
Air-conditioning
T6 Volkswagen Transporter basic features
If you're looking for a pre-facelift Transporter T6 for your next cold chain transport, this list of standard equipment might be helpful.
This Temperature controlled delivery van is available in three trim levels: Startline, Trendline, and Highline, with the Startline including plenty of standard features. More lifestyle-oriented models have been added: the Sportline (from late 2016) and the Edition (from 2017).
Highlights of the Volkswagen Transporter T6 Startline's standard features include:
Full-height steel bulkhead (as of June 2018; panel van only)
Half-height cargo area sidelining
Sliding side door on the passenger side
Black (unpainted) door mirrors, door handles and bumpers
16-inch steel wheels
Six-speed manual gearbox
5.0-inch touchscreen infotainment system with DAB radio, Bluetooth, SD card and USB connectivity
Electric front windows
Electric, heated door mirrors
Single front passenger seat
Two 12v sockets
Highlights of the Volkswagen Transporter T6 Trendline standard equipment (in addition to Startline):
Adaptive cruise control
Body-coloured door mirrors and bumpers
Rear parking sensors
Roadside Assistance
Driver's armrest (and passenger armrest on Kombi models
Comfort pack (including extra sound deadening)
Highlights of the Volkswagen Transporter T6 Highline standard equipment (in addition to Trendline):
Heated windscreen
Leather-trimmed multi-function steering wheel
Front foglights with cornering function
Alarm
Climatic air-conditioning
Auto-dimming rear-view mirror
Automatic lights and wipers
Highlights of the Volkswagen Transporter T6 Edition standard equipment (in addition to the Highline):
High-gloss black roof and door mirrors
Power-folding door mirrors
Power-latching side door
17-inch alloy wheels (150hp) or 18-inch alloy wheels (204hp)
Edition graphics
150hp TDI or 204hp BiTDI engine and SWB only
Discovery Media sat-nav infotainment system with 6.33-inch touchscreen and App-Connect
LED headlights
Dark-tinted LED rear lights
Front and rear parking sensors plus reversing camera
Highlights of standard equipment (in addition to Edition) on the Volkswagen Transporter T6 Sportline:
Sidebars with puddle lights
Rear roof spoiler
18-inch alloy wheel
Leather quilted seats in black and red
Dual front passenger seat
204hp BiTDI engine with DSG transmission only
Sportline front bumper
Front grille
Carbonfibre door mirror housings
Lowered suspension
The following features are available on Sportline models:
Single front passenger seat with armrests
Two-seater rear bench plus single individual seat
Carpet flooring in cab
Comfort dashboard with wide centre console and bottle holder (which removes one of the 12v sockets
Volkswagen Transporter standard safety equipment
ABS, electronic stability control, driver and passenger airbags, Brake Assist and Electronic Brakeforce Distribution (which helps you brake harder in an emergency; most people don't), and a Driver Alert System (which checks to see if you're about to fall asleep at the wheel) are all standard features on all models. There is also a side protection system.
VW was the first in the UK to introduce autonomous emergency braking (AEB) – also known as Front Assist with City Emergency Braking – a standard feature throughout its whole van range, including the T6 Transporter, as of June 2017.
Crosswind assist and a 'driver steering guidance' system are now standard on T7 facelift models and an updated AEB system that now recognises cyclists and pedestrians as well as other vehicles.
The steering advice, which is only possible thanks to the innovative electromechanical power steering, assists the driver in avoiding risky situations and can even make 'soft' corrections if necessary.
Volkswagen Transporter competitors
The Ford Transit Custom and the Mercedes-Benz Vito are the only other mid-size vans with a luxury German image, with the Ford selling in huge numbers.
The Renault Trafic / Fiat Talento / Nissan NV300 family, as well as the closely related Citroen Dispatch / Peugeot Expert / Toyota Proace / Vauxhall Vivaro ranges, have the most up-to-date underpinnings on the market (though not necessarily the most best).
However, few of these competitors provide the same range of options as the Volkswagen Transporter.
Contact Glacier Vehicles today for your refrigerated vans
Glacier Vehicles is a refrigeration van company that specialises in the sales of temperature-controlled vans that can transport your frozen and chilled goods. Whether you require a freezer van for short or long-term use, our team can help. For more information about what we have available and how we can help you, contact us today on 0208 668 7579.