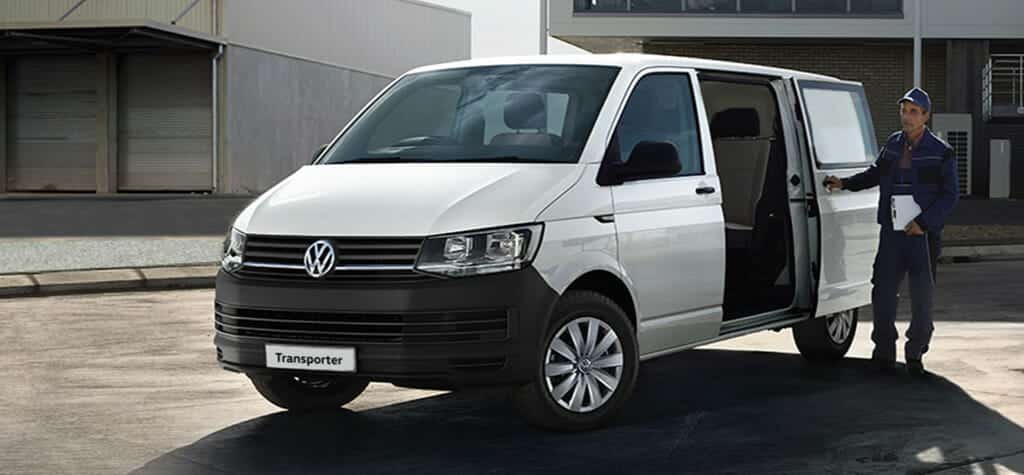 If you are looking for a freezer van that is the perfect example of build quality and practical driveability, the latest instalment of the 2016 Volkswagen Transporter is a great option.  The T6 continues the successful commercial van manufacturing tradition set as far back as the 1950s.
The T6 offers refrigerated van businesses a freezer van that guarantees excellent driveability and low running costs.
The Engine
The Transporter T6 comes with a single 2.0 litre Euro 6 diesel unit with 102hp as standard, but there are Euro 5 2.0-litre diesel engines as well, with the choice of four power outputs; namely, 84hp, 102hp, 140hp and 180hp.  Further adding to the barrage of options, VW recently launched two petrol-powered variants with 150hp and 204hp.  All the engines have been tweaked for improved fuel economy without dumbing down the driving experience. The BlueMotion technology, which offers easy Stop/Start and regenerative braking are available on all the Diesel versions.
Load Area
In the cargo area, the Transporter equally offers a wide range of options, including short and long wheelbases and low, medium and high roofs.  Load volumes vary between 5.8m³ to 9.3m³ with payloads as high as 1,331kg. It is always good to find quality logistics models that cater for businesses with different size requirements.
Cabin Comfort
The cabin in the new Transporter is totally different to past models. The cab, dashboard and seats are all new. The dashboard has a pleasant look without losing its functionality. The extra 12-volt power socket on the top of the dashboard is a welcome addition, as drivers for refrigerated van businesses can now easily use their own sat-nav units without the usual ceremony required in older Transporters.  Apart from being a new design, the seats are softer. All of these combine to ensure a pleasurable drive every day. Other important additions in the cabin include a CD player, USB port, a touchscreen DAB radio and Bluetooth connectivity.
Safety Features
As standard, there are several notable safety features but there are others that can be paid for as extras. The standard features include automatic post collision breaking, ensuring no secondary collisions, driver fatigue monitoring systems, hill-hold assist and brake assist, which adds extra pressure to the braking during an emergency.
The Driving Experience
The driving experience on the T6 Transporter is very pleasurable whichever model or load capacity you choose to go with. The factory claims on fuel consumption, power and functionality are borne out in real life driving conditions, which is a refreshing change from the norm.
The older instalments of the Volkswagen Transporter freezer van left us impressed here at Glacier Vehicles, but the T6 has gone a step further. It is the perfect freezer van for many refrigerated van businesses. The features mean the van will power through all weather and road surfaces, and there is plenty of choice in terms of size and power.