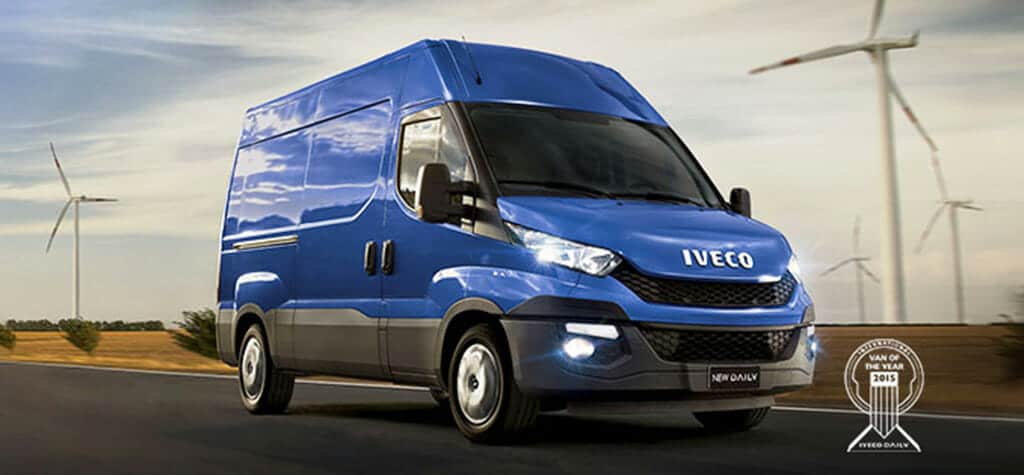 Refrigerated van businesses are never short on options when it comes to getting a new van. The manufacturers are working tirelessly to maintain and build their market share by releasing highly practical and efficient refrigerated vans. The Iveco Daily is one such van, and is an impressive vehicle.
This Italian special won the World Van of the Year title in 2015, and it isn't hard to see why.
Unsurprisingly, the Iveco Daily is a relative unknown for many refrigerated van business owners. However, if you have considered the Mercedes –Benz Sprinter, the Renault Master the Ford Transit or the Fiat Ducato at any point for your business, the Iveco Daily should be high up on your list too. It is very similar to the aforementioned models.
The Cabin
The Iveco Daily has a very impressive cabin. The vision from the driver's seat is excellent and driving experience comfortable. This is as a result of the positioning of the pneumatic air-suspension driver's chair. The Cabin has a media system known as IVECONNECT that features an intuitive user interface and crisp satellite navigation mapping. The Iveco Daily model has Bluetooth functionality for music streaming, or allowing your drivers to stay connected via a headset. Devices remain charged as there is a USB 12-Volt input.
The Load Space
On the Iveco Daily, the numbers on the load area reads 5125mm long, 1740mm wide and 1320mm between the wheel arches. On dual-wheel configuration, distance between the wheel arches is 1030mm. The total payload is either 1804kg or 2509kg depending on whether you choose the higher or lower gross vehicle mass option. The 270-degree rear folding doors and the lock-open side doors ensure easy loading in and out, increasing efficiency and flexibility for any refrigerated van business.
The Engine
The standard Iveco Daily engine is a 3.0-litre turbo diesel four-cylinder with 150kW of power and 470Nm of torque from 1400-3000rpm. This refrigerated van is rear-drive and comes with an eight-speed automatic transmission. The gearbox is made by ZF, a company known for their highly impressive gearboxes; also found in Jaguars.
One interesting feature of the Iveco is the Eco, or Power Mode, which can be engaged at the flick of a switch for enhanced fuel economy and improved performance.  Engine torque is modulated when the Eco Switch comes on, ensuring that the maximum speed of the vehicle is pegged at 125 km/h. The air-conditioning also contributes to the savings by only working according to the cooling or heating needs of the cab. You don't have to worry about optimal regulation.
Here at Glacier vehicles, we are certain that the Iveco Daily is a great option for any medium to large scale refrigerated van business looking for a highly efficient van that can withstand the daily grind. It is an impressive, if lesser known option.