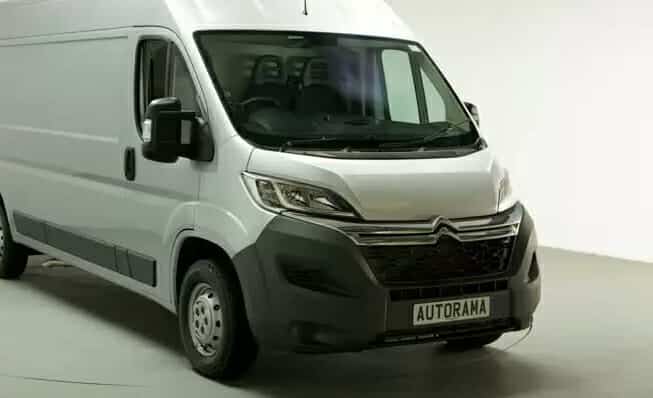 Robust refrigerated vans need to be dependable and tough – yet capable of traversing the country whilst maintaining the safety of its driver, crew, and cargo. Furthermore, in this day and age, a good fuel economy is essential, and needs to suit the needs of a variety of fleet sizes. Fulfilling all of the above criteria sounds like too great a task for one refrigerated vehicle to live up to, but the Citroen Relay excels in all of these areas.
Receiving a massive update for 2015, the new Relay 35 L3H2 HDi 130 6-speed manual Enterprise combines the guarantee of safety, luxurious comfort and handy utilities, all for a low price. It has the massive cargo-hold of 1,525kg, 400kg more than its competitors.
Cutting edge technology for Citroen's large option refrigerated van
It has an extremely economical load compartment and high levels of standard safety, communication utilities dispersed to maximize comfort and convenience. It has air conditioning, rear parking sensors, Bluetooth hands free and a USB socket, along with Teletrac Smartnav satellite navigation, safety enhancing Trackstar stolen vehicle tracking, remote central locking, deadlocks, state of the art Touchscreen Audio Pack (including DAB digital radio/MP3 CD player/5in colour touchscreen), Cruise Control and speed limiter plus perimetric alarm for a great driving experience. These features come as standard, which show just how the Citroen Relay 35 refrigerated van is right at the cutting edge of van technology.
Its wholelife costs come at a great rate, with service intervals up to 30,000 miles. It has a large array of well-priced options and add-ons, including reversing camera, Lane Departure Warning System (LDWS), All-Road Pack with smart tracking control and underbody protection.
Also available in conjuncture with its standard panel vans, Citroen offers new refrigerated Relay specialist models, up-to and including tippers, dropsides and Luton vans. On the road the van performs excellently without disrupting day to day work; the engine noise barely penetrates the cab meaning the driver and crew don't need to modify their behavior in any way.
What's new in the 2015 version?
Although the Relay has been around for about 25 years, it has certainly evolved greatly in that time. Updates and facelifts have kept this refrigerated van right at the forefront of technology so that 2015's version is an absolute joy. The driver's seat is magnificently comfortable and its height adjustable; one size certainly fits all. It works like an office on wheels, with plenty of storage space for any driver who has to work and go, further aided by the pull-down desk in the back of the middle seat.
Six footers can easily stand in the back without ducking, enhancing the work experience for frequent loaders. Something that most panel vans don't have is a 13 load-lashing eyes, including five at half-height.
For the fact and figure conscious, the Citroen Relay 35 refrigerated vans specs are as follows:
Gross vehicle weight: 3,500kg
Payload: 1,525kg
Load volume: 13 cu m
Fuel economy (combined): 38.2 mpg
CO2 emissions: 195 g/km
Price (ex-VAT): £27,206
The Citroen Relay 35 is certainly a refrigerated van that exceeds expectations and excels in a variety of areas, making it a great all rounder.