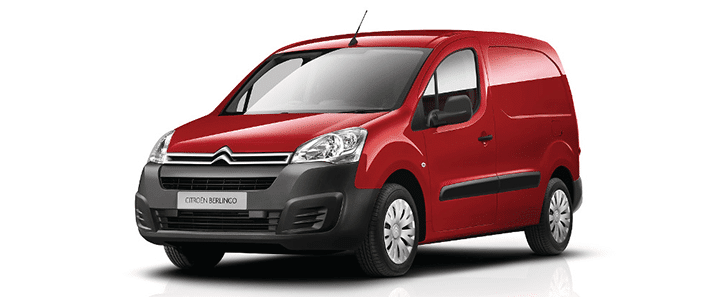 If you're in the market for a practical, no frills refrigerated van, you won't find many that fit the bill as well as the new 2018 Citroen Berlingo. Unveiled in March 2018, the third generation of Citroen Berlingo provides a range of safety and luxury features, without compromising on efficiency and practicability. With the PSA EMP2 platform front end for improved manouevrability and the latest in driving assistance, the 2018 Citroen Berlingo freezer van is the perfect vehicle for urban and rural deliveries.
Driving the 2018 Citroen Berlingo Freezer Van
Citroen is known for producing vehicles that are easy to drive, and the new 2018 Citroen Berlingo freezer van is no exception. Whether driving within the city or on the motorway, Citroen Berlingo delivers a pleasant and relaxing ride, with surprisingly little road noise considering the size of its interior. It also features adequate body roll and a decent grip. The steering is light and accurate enough to make driving at low speeds and parking fairly easy. Meanwhile, the optional Park Assist Plus features a rear camera that provides views to assist in backing the van into tight spaces.
2018 Citroen Berlingo Freezer Van: Interior
The interior of the new 2018 Citroen Berlingo freezer van is all about durability and a huge step up from the previous Berlingo models. Even though it appears more like the interior of a car, this provides exactly the type of environment that serious drivers are looking for in a van meant for commercial deliveries. Though the controls appear rather chunky, they are easy and straightforward to use. You'll find the usual entertainment and information devices, including the eight inch touchscreen infotainment system, complete with on board navigation, Android Auto and Apple CarPlay. It also comes with wireless charging for smartphones and a bird's eye view reversing camera.
2018 Citroen Berlingo Freezer Van: Cargo Space
If you're looking for a midsized van that offers ample space and practicality, you can be sure this will meet your needs. For starters, the rear cargo space is surprisingly large and can contain an impressive 3500 litres of cargo. In fact, there are very few freezer vans of its class that come close to matching this. The large rear door comes in handy for loading bulky items, but may prove challenging in tight spaces.
What's Under the Bonnet of 2018 Citroen Berlingo Freezer Van?: Cargo Space
There are two options from which to choose: firstly, the petrol powered 108bhp 1.2 engine – mated to a six speed manual gear – is great for the smaller, medium-sized van. Meanwhile, the 1.5 diesel engine pumping out torque of 300Nm is best suited to the larger sized XL van. The diesel engine gets to work with an EAT eight speed torque converter automatic gear.
Fuel economy in the Citroen Berlingo 2018 freezer van is a marked improvement when compared to the competition. For instance, the 108bhp petrol engine produces an average of 51.4mpg, while the 128bhp diesel averages 65.7mpg.
Safety and Security Features
The Citroen Berlingo 2018 freezer van comes features no less than 19 driving assistance systems, including a head-up display, lane departure warning, adaptive cruise control, driver attention alert, park assist, blind spot monitoring and auto navigation. This is an impressive list for a freezer van and shows that Citroen is still in the habit of taking safety seriously. Even though Berlingo is essentially a front-wheel drive, the Grip control and hill descent assist provides adequate traction for this midsized van.
From all indications, the 2018 Citroen Berlingo freezer van will be a valuable asset to your refrigerated van business. So, why not take the time to see if this van suits your business purposes? Call Glacier Vehicles on 0845 5212036 today.