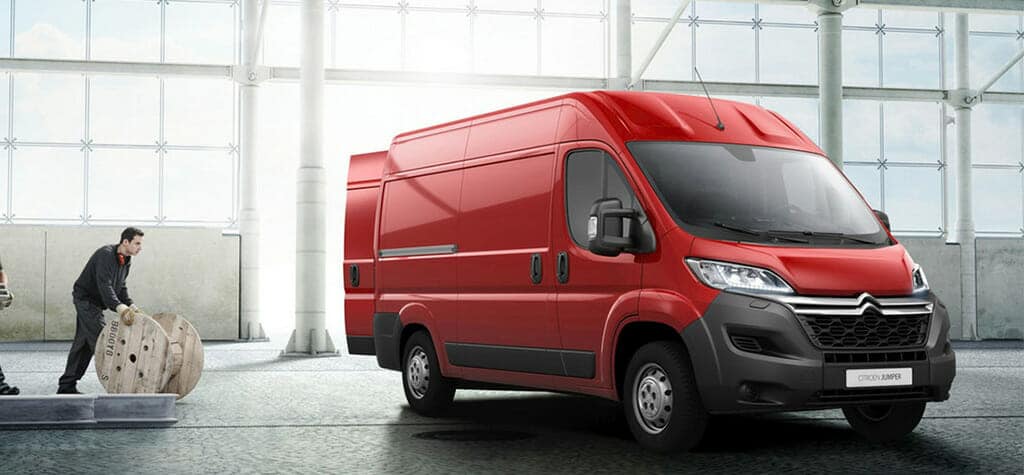 The Citroen Dispatch refrigerated van offers superior ergonomics, soundproofing and remarkably dynamic styling. It is economical to run and can tackle all kinds of terrain with ease.  The van is available in short or long wheelbase, allowing refrigerated van businesses to choose a perfect fit for their business needs.
Engine Options
The Citroen Dispatch has engines ranging from 1.6 to 2.0 litre with 90 bhp and 125 bhp respectively. The most efficient version is the powerful 2.0 litre diesel variant, which achieves 44.1 mpg on fuel economy. This makes it a truly economical van, and competitive with just about anything out there in the logistics industry at the moment.
Load Space
The load volume on your Citroen Dispatch can be determined by your business needs as there are 3 types of body options; 5.0, 6.0 or 7.0 metres cubed.  The load weight varies between 988kg and 1,200kg depending on the model you choose to go for. You can also choose between top-hinged tailgate and twin rear doors depending on your preferred loading and unloading mechanism. Think about the operation and where you will be loading to ensure you get a variant with the right options for you.
The Cabin
The Citroen Dispatch cabin is as smartly designed as the exterior. There are several storage spaces on the dashboard, including a large glovebox and an overhead storage shelf. The windscreen is wider than usual giving the cabin a unique, and spacious feel. There are also double passenger seats, remote central locking, electric windows and a trip computer. One feature in the cabin that grabs attention the most though is the Trafficmaster Smartnav navigation system. It is impressive and its practical functionality, and easy usability will be appreciated by all logistics drivers.  Other standard additions include rear parking sensors, air conditioning, heated and folding doors, USB connectivity and Bluetooth.
Safety Features of the Citroen Dispatch Refrigerated Van
One of the main safety features offered with the Citroen Dispatch is the Grip Control electronic traction control system, which ensures that the traction is always compatible with surface conditions. refrigerated van drivers will also appreciate the rear air suspension feature, which reduces the height of the van's back to simplify loading and unloading.
The Citroen Dispatch is highly rated here at Glacier Vehicles, as it offers high quality options to cater for your business needs. The van is loaded with versatility and practical innovations, which are guaranteed to provide time and energy efficiency. From the adjustable loading height to simple accessibility and differing load weights, the Citroen Dispatch is good value for money. The wide range of storage options means that the Citroen Dispatch will serve your business needs on a small, medium and large scale.
Why not check out the other reviews of 2016 refrigerated van models on our site too. 2016 seems to be a very good crop of vans.