All models and engine sizes available from
30 L1 H1 2.2HDI 100bhp to 40 L4 H3 3.0 HDI 160bhp
Conversion Details
Deep freeze or chill operation available
New Hubbard refrigeration systems and New GRP wet line insulation
Standard specification includes
ABS with Emergency Braking System
Drivers Airbag
Remote central locking with deadlocks
RDS stereo radio / CD player
Trafficmaster Smartnav with stolen vehicle tracking (excluding 30 L1 H1 100bhp model)
Electric windows
Electrically adjustable and heated door mirrors
Nearside sliding side load door
Warranty
Three year / 100,000 mile
Bespoke Contract Hire & Leasing package available
Share this Van
The new Relay interior is better than the previous version, but it still feels rather functional. Adding a small touchscreen monitor (optional) does, however, make it feel more modern inside.
Until release this new model underwent a robust testing programme. Citroen performed over 4million kilometres of test driving and 500,000 door shuts to bring the new parts through their paces.
One of the increasing range of Citroen van models (which now includes the Nemo, Berlingo, Relay and C2 Enterprise Van), the Dispatch is a mid-size panel van that boasts good usability and load room while taking up little space on the lane. In the Dispatch line, there are a number of different sizes offers with up to 7m3 load space; or in the Combi and Crew Van versions, seating up to 9 people. Ride and handling are consistent and refined, though body roll limits the cornering speed in the higher roof line models. Despite being one of a large van collection, the Dispatch continues to stand out as a reliable and practical workhorse.
In all conditions the loading and unloading operations are simple with two sliding side doors. The diameter of each sliding side door varies between 1,075 m and 1,250 m, and between 1,485 m and 1,755 m in height, depending on the edition.
The reversing camera and parking sensors are also good choices, making it less of a hassle to reverse into a tight spot. The reversing camera screen shows two yellow lines illustrating the rear doors, so you can park up without fear that the doors will not be unlocked at the back.
Citroën Relay is also a guide in convenience, promoting body and mind health for optimal working conditions. On board, you'll find all the choices for executing your tasks.
The Relay has one of the largest load bays in this van class, at 1.870 mm between partitions and 1.422 mm between the arches of the inner wheels. This means it can suit a flat Europallet and you can push it into the side door which is 1.250 mm long as well. The reinforced doors should help avoid damage if the driver of the forklift crosses the gap, too.
Citroën Relay is targeted at businesses that hold equipment and staff on all sorts of sites which can often be difficult to reach. More safety on all silhouettes with black wheel arches, defensive plate under the motor and aprons at the front and back. Grip Control and Hill Assist Control improved traction combined with multi-season tyres. Comfort features including front air conditioning and ventilated glove box, handsfree Bluetooth and USB port, cruise control and speed limiter, and a clipboard mounted on central windshield.
If you can stretch financially, going up from standard trim to Enterprise specification is well worthwhile. It includes air conditioning, speed regulating cruise control, 5-inch colour and steering wheel monitor touchscreen audio set, rear parking sensors and a perimeter warning.
The smallest H1L1 van offers the lowest running costs in the series, although this makes it the most economical with a stop-start system fitted to the 130hp engine. With S&S, Citroen guarantees emissions of 154g / km for the 130hp, rising to 158g / km either for the 110hp or the optional 130hp engine in the smallest body. Depending on platform, the 160hp engine is only available in larger Relay versions, where it develops 163-173g / km.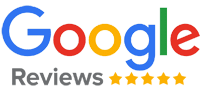 I was looking for Chiller Van i got Glacier Vehicles when search on google excellent customer service and communication

From start to finish Rob was quick and professional from qouting to supplying our new vehicle is an amazing asset to our business. Thank you for delivering the goods so we can continue to do so.

I have used Rob at Glacier for all of my chilled/frozen purchases over the last 5 years. I have gone back to Glacier each time for the excellent customer care, communication, and 'nothing is too much trouble' approach. I could not recommend them m...

Rob has been a pleasure to deal with every time we have used Glacier Vehicles. We have had many vans from them in the past. The one time we did have a problem Rob dealt with the problem quickly and professionally. We will continue to use Glacier V...

Great service all round from getting quotes to van being delivered. A big thank you to Rob and his team. Very helpful and efficient service and would strongly recommend to anyone looking for a vehicle.

We have been using Glacier Vehicles for the past two years and have now bought 5 vans off them. Every time we have been so impressed with the level of service we have received. Rob has always been incredibly helpful. We have also found them to be ...

We've purchased a number of fridge vans from Glacier Vehicles over the years and, having just taken delivery of two further vehicles in November, I'm happy to say Rob and his team have looked after us once again. It's always an easy process from s...

I live on the shetland islands, so glacier vehicles depot is almost a thousand miles away, so I had to put a lot of trust and faith in glacier vehicles that my van would be delivered to Aberdeen on time as the turn around schedule was tight howeve...

Great service... very nice guy I'm happy to say Rob and his team have looked after us once again. It's always an easy process from start to finish

I've been working closely with Glacier Vehicles for over a year. Nothing but positive things to say.

I've been working with Glacier Vehicles for a number of years. I wouldn't use anyone else. Highly recommended

Taywell Ice Creams now only purchases new vehicles from Glacier Vehicles, rather than any other company, as the service and prices given to us have been excellent. Delivery times promised have always been kept and prices have been totally transpar...