All models and engine sizes available from
ML17 P 70 to ML20 DCi 105+
Conversion Details
Deep freeze or chill operation available
New Hubbard refrigeration systems and New GRP wet line insulation
Standard specification includes
ABS
Drivers airbag
Electronic Brake Distribution (EBD)
Remote central deadlocking
R.A.I.D (Renault Anti Intruder Device)
Radio / CD player
Warranty
Three year / 100,000 mile + (3 yr AA roadside assistance)
Bespoke Contract Hire & Leasing package available
Share this Van
The Renault Kangoo and the Renault Kangoo Express are a range of multifunctional vehicles produced and marketed by Renault in commercial as well as passenger versions over two generations since 1997.
The Renault Kangoo straddles a line somewhere between MPV and truck, and so wears a similar exterior design-which looks like the front of a Nissan Micra 90s with a panel van's back. This makes it a realistic car with plenty of idiosyncratic flair and flexibility, giving it an advantage over many of its rivals. The cabin is cavernous, with load space of 2.6m3 and adequate passenger storage. It may not be as fun or car-like to drive as a traditional MPV, but it remains comfortable and capable; particularly in the 1.5dCi. The Kangoo is something of an acquired taste with its distinctive looks and flexible capabilities but this at least ensures that it can stand out.
The Renault Kangoo Compact Diesel SL represents an effort by Renault to enter the market in a somewhat different manner to its rivals for this sort of car. Whereas as other vans manufacturers seek to improve all the elements and balance one against the other for a better overall car, Renault has opted to concentrate on fuel economy, no doubt in the hope that financial reasoning would tempt drivers to take on a Renault Kangoo over a more performance-oriented competitor.
To that end, the Renault Kangoo provides 500Kg of equal payload and 53.3 miles per gallon of highly competitive performance. The 70bhp might not set anybody's heart racing but at 1700 rpm, the 160Nm torque will still see a power payload moving beautifully through the streets of the city. In this respect the 1500cc diesel engine does a good job and the 5-speed gearbox has been designed to optimise fuel efficiency.
Renault has developed a concept for the Renault Kangoo that fits the urban climate of city streets. When moving a package, the driver does not feel the bumps too much, and the visibility is fine. The turning radius on the Renault Kangoo is just 9.6 m to kerb, and it can then fit through the tightest spaces and be piloted reliably without any problems at all. The consistency of the drive on this van is a good selling point.
Even the Renault Kangoo was designed to take a Euro pallet which is uncommon for this size vehicle. Both rear doors can open a complete 180 degrees, and the driver is shielded by a mesh grille from the impact.
Within its Z.E. Initiatives for electric vehicles, Renault created the Kangoo Z.E. Model developed at its Maubeuge facility and launched the retail electric van in October 2011.
The Z.E.Kangoo. Is the industry leader in the small all-electric van category.
The diesel developed a peak torque of 180 N / mm (133 lb / m) and achieved a combined fuel consumption test of more than 7 L/100 km (40 mpg imp; 34 mpg US).
Renault is currently reporting a range of 106 miles which means you can expect a range of about 75 miles on a maximum charge under real-world conditions. Buyers selecting the Maxi chassis have a crew van option, with a folding second row of seats boosting flexibility.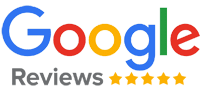 I was looking for Chiller Van i got Glacier Vehicles when search on google excellent customer service and communication

From start to finish Rob was quick and professional from qouting to supplying our new vehicle is an amazing asset to our business. Thank you for delivering the goods so we can continue to do so.

I have used Rob at Glacier for all of my chilled/frozen purchases over the last 5 years. I have gone back to Glacier each time for the excellent customer care, communication, and 'nothing is too much trouble' approach. I could not recommend them m...

Rob has been a pleasure to deal with every time we have used Glacier Vehicles. We have had many vans from them in the past. The one time we did have a problem Rob dealt with the problem quickly and professionally. We will continue to use Glacier V...

Great service all round from getting quotes to van being delivered. A big thank you to Rob and his team. Very helpful and efficient service and would strongly recommend to anyone looking for a vehicle.

We've purchased a number of fridge vans from Glacier Vehicles over the years and, having just taken delivery of two further vehicles in November, I'm happy to say Rob and his team have looked after us once again. It's always an easy process from s...

We have been using Glacier Vehicles for the past two years and have now bought 5 vans off them. Every time we have been so impressed with the level of service we have received. Rob has always been incredibly helpful. We have also found them to be ...

I live on the shetland islands, so glacier vehicles depot is almost a thousand miles away, so I had to put a lot of trust and faith in glacier vehicles that my van would be delivered to Aberdeen on time as the turn around schedule was tight howeve...

Great service... very nice guy I'm happy to say Rob and his team have looked after us once again. It's always an easy process from start to finish

I've been working closely with Glacier Vehicles for over a year. Nothing but positive things to say.

I've been working with Glacier Vehicles for a number of years. I wouldn't use anyone else. Highly recommended

Taywell Ice Creams now only purchases new vehicles from Glacier Vehicles, rather than any other company, as the service and prices given to us have been excellent. Delivery times promised have always been kept and prices have been totally transpar...