Conversion Details
Deep freeze or chill operation available
New Hubbard refrigeration systems and New GRP wet line insulation
Standard specification includes
• ABS
• Drivers Airbag
• RDS stereo radio / CD player
• Electric windows
Warranty
Three year / 100,000 mile
Bespoke Contract Hire & Leasing package available
Share this Van
The Fiat Doblo is an inexpensive and very practical MPV. It is an alternative to models like the Citroen Berlingo and Peugeot Rifter, and like them the secret to both its relatively low price and immense practicality is that it's based on a truck – the Doblo Cargo.
Back in the day, people used to underestimate MPVs as nothing more than window vans because, in the Doblo case, that is exactly what it is. I think that is exactly what makes it so sweet, too.
The wider market for van based MPVs sees the Fiat Doblo come up against the Citroen Berlingo Multispace, Peugeot Partner Tepee, Renault Kangoo, Ford Torneo Link and others. Yet buyers can also find it alongside small car platform-based MPVs such as the Vauxhall Mervia and Ford B-MAX. Usually, these types of cars are much more compact than the Fiat, but they are also much more costly and less spacious. The MPV sector based on van is essentially a route for minimum cash to optimum cabin space.
Best 7-seater cars to purchase now The Fiat Doblo range starts off with a 1.4-liter 94bhp petrol engine and its diesel all the way from there. A 1.6-liter Multijet diesel occupies the majority of the line-up in 89bhp, 94bhp, 104bhp and 118bhp models but only the Multijet 95 (94bhp) and Multijet 120 (118bhp) are compatible with Euro 6. A dualogic automatic manual gearbox is generally available and only comes with the 89bhp diesel. In terms of specification packages, the Pop opens proceedings with a relatively standard package quota. We will also go for the Easy edition, which has body-colored bumpers, fog lights and audio controls for the steering wheel. You need to pay extra for the Easy Air which adds air conditioning, but that's money well spent in a car with such an enormous glass area. The Lounge with its cruise control, parking assist sensors, updated stereo and side airbags is much better still. The Trekking is at the top of the line, with mild off-road style accessories and an electronic Traction + differential to find extra traction on loose surfaces. The main options to include on the Doblo are the high roof which extends the top of the vehicle for even more interior space, and the Family Pack which transforms the regular 5-seat Doblo into one of the cheapest 7-seater vans on the market with two extra seats in the boot.
Fiat Doblo is remarkably car-like and usually pretty easy to drive. The ESC automatically takes over in emergency cases, such as when you have to unexpectedly swerve to clear an obstacle. It tracks lateral acceleration, velocity, grip and angle of steering wheel. It collects the data and controls the torque and braking mechanism where appropriate in order to return the vehicle to full stability.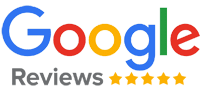 I was looking for Chiller Van i got Glacier Vehicles when search on google excellent customer service and communication

From start to finish Rob was quick and professional from qouting to supplying our new vehicle is an amazing asset to our business. Thank you for delivering the goods so we can continue to do so.

I have used Rob at Glacier for all of my chilled/frozen purchases over the last 5 years. I have gone back to Glacier each time for the excellent customer care, communication, and 'nothing is too much trouble' approach. I could not recommend them m...

Rob has been a pleasure to deal with every time we have used Glacier Vehicles. We have had many vans from them in the past. The one time we did have a problem Rob dealt with the problem quickly and professionally. We will continue to use Glacier V...

Great service all round from getting quotes to van being delivered. A big thank you to Rob and his team. Very helpful and efficient service and would strongly recommend to anyone looking for a vehicle.

We have been using Glacier Vehicles for the past two years and have now bought 5 vans off them. Every time we have been so impressed with the level of service we have received. Rob has always been incredibly helpful. We have also found them to be ...

We've purchased a number of fridge vans from Glacier Vehicles over the years and, having just taken delivery of two further vehicles in November, I'm happy to say Rob and his team have looked after us once again. It's always an easy process from s...

I live on the shetland islands, so glacier vehicles depot is almost a thousand miles away, so I had to put a lot of trust and faith in glacier vehicles that my van would be delivered to Aberdeen on time as the turn around schedule was tight howeve...

Great service... very nice guy I'm happy to say Rob and his team have looked after us once again. It's always an easy process from start to finish

I've been working closely with Glacier Vehicles for over a year. Nothing but positive things to say.

I've been working with Glacier Vehicles for a number of years. I wouldn't use anyone else. Highly recommended

Taywell Ice Creams now only purchases new vehicles from Glacier Vehicles, rather than any other company, as the service and prices given to us have been excellent. Delivery times promised have always been kept and prices have been totally transpar...