All models and engine sizes available from
1000 L1 H1 1.6 HDI 90 to 1200 L2 H2 2.0 HDI 136 LX
Conversion Details
Deep freeze or chill operation available
New Hubbard refrigeration systems and New GRP wet line insulation
Standard specification includes
ABS with Emergency Braking System
Drivers Airbag
Remote central locking with deadlocks
RDS stereo radio / CD player
Trafficmaster Smartnav with stolen vehicle tracking (excluding 1000 L1 H1 90bhp model)
Electric windows
Electrically adjustable and heated door mirrors
Twin sliding side doors
Warranty
Three year / 100,000 mile
Bespoke Contract Hire & Leasing package available
Share this Van
This Citroën Dispatch generation has an optimised architecture which makes it even more suitable, comfortable, and safe. It combines the latest generations of driving assist technology and engines, providing you and your company with endless possibilities in 3 lengths – in addition to two lengths M (4.95 m) and XL (5.30 m), this van is also available in a lightweight and functional new 4.60 m version. Unlike the other two types, M and XL, the XS will carry up to 1400 kg of payload too.
The Dispatch also now has a good seating place. The driver seat of the old model was poorly offset from the steering wheel, which easily induced discomfort because the driver sits directly behind the steering column in the new Dispatch. The seat is lower than before, adding to the feel of the passenger car but also having an adverse impact on visibility. The side mirrors are also small, and they are not perfect to reverse or track blind spots.
Alternate side doors which slide hands-free. Total payload up to 1400 kg. Usable volume up to 6.6 m3. Useful length of up to 4 m. A width of 1,25 m between wheel arches
Entry-level models are powered by a single 1.6-liter 94bhp diesel engine, which is coupled with a manual five-speed gearbox. There's also a higher-powered version of 1.6's 114bhp, and that's probably the one most people are going to go for, even if it's only available as a manual. When you are after a little bit more power, there's a larger-capacity 2.0-liter diesel engine with three power ratings of 121bhp, 148bhp, and 174bhp – the most powerful of these has an automatic gearbox and steering wheel-mounted gear shifting paddles.
Not only does the new Dispatch look much more appealing than its predecessor, Citroën has also made significant changes to the way it operates. The Dispatch is more organised on the road and has a more relaxed trip, as it is based on the EMP2 car platform. In the previous edition, which had a far too ambiguous bouncy ride and steering, the new Dispatch feels well-planked on the road and has more direct and communicative steering. The new 2.0-liter engine's most powerful version has plenty of pulling power to make it feel at home, cruising around built-up areas as well as cruising speed on an autobahn. Nonetheless, the 1.6-liter 114bhp is our favourite engine because with a reported 55.4mpg it returns the best fuel economy, its power delivery is smooth and it still has enough strength to make good progress, even if it is fully fuelled.?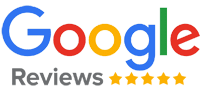 I was looking for Chiller Van i got Glacier Vehicles when search on google excellent customer service and communication

From start to finish Rob was quick and professional from qouting to supplying our new vehicle is an amazing asset to our business. Thank you for delivering the goods so we can continue to do so.

I have used Rob at Glacier for all of my chilled/frozen purchases over the last 5 years. I have gone back to Glacier each time for the excellent customer care, communication, and 'nothing is too much trouble' approach. I could not recommend them m...

Rob has been a pleasure to deal with every time we have used Glacier Vehicles. We have had many vans from them in the past. The one time we did have a problem Rob dealt with the problem quickly and professionally. We will continue to use Glacier V...

Great service all round from getting quotes to van being delivered. A big thank you to Rob and his team. Very helpful and efficient service and would strongly recommend to anyone looking for a vehicle.

We have been using Glacier Vehicles for the past two years and have now bought 5 vans off them. Every time we have been so impressed with the level of service we have received. Rob has always been incredibly helpful. We have also found them to be ...

We've purchased a number of fridge vans from Glacier Vehicles over the years and, having just taken delivery of two further vehicles in November, I'm happy to say Rob and his team have looked after us once again. It's always an easy process from s...

I live on the shetland islands, so glacier vehicles depot is almost a thousand miles away, so I had to put a lot of trust and faith in glacier vehicles that my van would be delivered to Aberdeen on time as the turn around schedule was tight howeve...

Great service... very nice guy I'm happy to say Rob and his team have looked after us once again. It's always an easy process from start to finish

I've been working closely with Glacier Vehicles for over a year. Nothing but positive things to say.

I've been working with Glacier Vehicles for a number of years. I wouldn't use anyone else. Highly recommended

Taywell Ice Creams now only purchases new vehicles from Glacier Vehicles, rather than any other company, as the service and prices given to us have been excellent. Delivery times promised have always been kept and prices have been totally transpar...