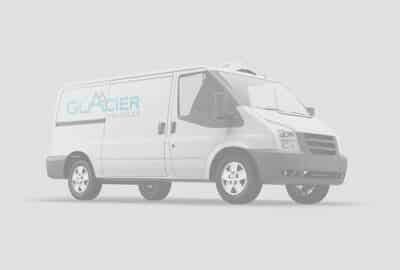 Enquire About This Van
All models and engine sizes available from
1.9 CDTi SWB low roof 82ps to 3.0 CDTi LWB high roof 136ps
Conversion Details
Deep freeze or chill operation available
New Hubbard refrigeration systems and New GRP wet line insulation
Standard specification includes
ABS
Drivers airbag
Electronic Brakeforce Distribution (EBD)
Emergency Brake Assist (EBA)
Remote control central deadlocking
Immobiliser
Radio / CD player
Warranty
Three year / 100,000 mile
Bespoke Contract Hire & Leasing package available
Share this Van
The 180hp Movano is an impressively powerful beast, thanks in part to 400Nm, but not so much so that you'll always feel short-changed when you opt for one of the other. As such, it seems like an indulgence and we believe the 150hp model will be right up to the job for most users.
The Movano also features on the dashboard and centre console a range of storage cubbies spread throughout the car, including door access. Some of these aren't the most convenient, for example, with nowhere obvious to safely store a cell. However, you do get two lighters for cigarettes and a USB connexion, which means there are many choices for charging devices.
2018 Movano, 2018 Bumpers Looks New. Stylish barbecue. New Movano has a smart, modern look – but it hasn't changed the broad range of body styles. Select from four variations in lengths, three heights and loads.
The Movano offers load volumes of 7.8-17.0 cubic metres, with four body lengths, three roof heights, front and rear drive axle. The Movano is available as a chassis cab for conversion to a Luton box van or light truck even if this is not enough. Vauxhall also sells a version of box van, with tipper, dropside in cabin chassis and cab guises for crew. As well as challenging the intensely competitive market of 3,500 kg in both front and rear drive, the Movano goes straight up to 4,500 kg gross weight and can give a train weight of 7,500 kg with a 3,000 kg trailer cap.
The ecoFLEX fuel-saving system from Vauxhall, including the stop-start feature, is also available on some models with all the newer Bi-Turbo units having it. Both models offer reasonable fuel figures, with Movanos front-drive and rear-wheel-drive providing a 29-41mpg combined economy. Emissions vary for the heaviest rear-drive vans from 184g / km on the ecoFLEX models to 249g / km.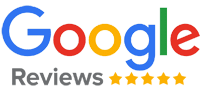 From start to finish Rob was quick and professional from qouting to supplying our new vehicle is an amazing asset to our business. Thank you for delivering the goods so we can continue to do so.

Rob has been a pleasure to deal with every time we have used Glacier Vehicles. We have had many vans from them in the past. The one time we did have a problem Rob dealt with the problem quickly and professionally. We will continue to use Glacier V...

Great service all round from getting quotes to van being delivered. A big thank you to Rob and his team. Very helpful and efficient service and would strongly recommend to anyone looking for a vehicle.

We have been using Glacier Vehicles for the past two years and have now bought 5 vans off them. Every time we have been so impressed with the level of service we have received. Rob has always been incredibly helpful. We have also found them to be ...

We've purchased a number of fridge vans from Glacier Vehicles over the years and, having just taken delivery of two further vehicles in November, I'm happy to say Rob and his team have looked after us once again. It's always an easy process from s...

I live on the shetland islands, so glacier vehicles depot is almost a thousand miles away, so I had to put a lot of trust and faith in glacier vehicles that my van would be delivered to Aberdeen on time as the turn around schedule was tight howeve...

Great service... very nice guy I'm happy to say Rob and his team have looked after us once again. It's always an easy process from start to finish

I've been working closely with Glacier Vehicles for over a year. Nothing but positive things to say.

I've been working with Glacier Vehicles for a number of years. I wouldn't use anyone else. Highly recommended

Taywell Ice Creams now only purchases new vehicles from Glacier Vehicles, rather than any other company, as the service and prices given to us have been excellent. Delivery times promised have always been kept and prices have been totally transpar...