All models and engine sizes available from
T26 SWB 84ps TDI PD to T32 LWB 130ps TDI PD
Conversion Details
Deep freeze or chill operation available
New Hubbard refrigeration systems and New GRP wet line insulation
Standard specification includes
ABS
Drivers airbag
Engine Braking Control (EBC)
Electronic Brakeforce System (EBD)
Immobilser
Radio / CD player
Remote central locking
Nearside sliding side door
Tailgate / twin rear doors
Warranty
Three year / 100,000 mile
Bespoke Contract Hire & Leasing package available
Share this Van
Building quality is high with durable plastics in the Transporter cabin that look like they can withstand a lot of punishment. Legroom is a problem in the new models for both passengers and drivers, so it would be prudent to try the van for size and make sure they will be comfortable before making the buying decision. At least those who want the configuration of the 3-seat cabin will find the middle berth is more spacious than on several rival models. Electric windows, central locking and electrically adjustable wing mirrors are standard while the driver's seat is balanced for height, lumbar, reach and rake. There is also a 230-volt socket next to the driver's seat and, if mentioned, a lockable compartment on the passenger side, right under the double bench seat. A curious peculiarity is that all T6.1 model are only available with USB C ports (up to four). Volkswagen is looking ahead and showing the range for the future, but at the moment, USB A is probably the most common interface so many people won't be able to hook up their phones.
T6.1 version come with three different infotainment systems to choose from. The selection starts off with the simple Composition Color, which is still a leap above those found elsewhere in the mid-size panel van segment but move up to Discover Media or top-spec Discover Pro and the cabin is transformed. Everyone who has spent some time inside one of Volkswagen's new cars would be familiar with the simple graphics and easy to understand gui.
Nonetheless, it is a shame that the 10.25-inch digital cockpit set-up is not available on the Transporter vans, as it is available on the Caravelle and Shuttle passenger-carrying versions as well as on the California camper van. Nonetheless, the analogue dials you can do your job well, with the tiny centre screen also showing the extra details you need.18Connectivity is also a huge part of the appeal of the T6.1, as all versions now come with a fully integrated SIM card. This opens up a wide range of online functions through VW's We Connect or We Connect Plus systems, such as eCall, online route planning, remote locking and even filling station and parking details.
The range starts off with an 89bhp model that returns in a short-wheelbase, low roof Transporter panel van between 33.6 and 39.8mpg over the WLTP combined period. When you move up to the 108bhp TDI 110 engine range, the performance penalty is small-32.5 to 37.7mpg combined-and at the high end of things the 148bhp TDI 150 engine gets a 6-speed gearbox and almost the same fuel economy rating as the comparable 5-speed TDI 110 models.18Choose the 7-speed DSG automatic gearbox range or 4Motion all-wheel drive and efficiency can take another hit between 2 and 110 models. A powerful twin-turbocharged 196bhp engine completes the line-up, it's DSG-only and on official tests returns 28.8 to 32.5mpg.
To help meet these emission requirements, each engine features Selective Catalytic Reduction (SCR) technology that uses AdBlue tank 13-liter injections to clean up exhaust emissions. Also standard is the VW's BlueMotion Technology (BMT) package which adds start / stop technology, regenerative braking and low rolling resistance tyres.
With the new grille and LED headlight set-up, the T6.1 might look different on the front but things at the working end remain pretty much unchanged. With three roof heights and four gross vehicle weights, VW continues to sell the Transporter in two wheelbases, offering load volumes of 5.8m3 to 9.3m3 with overall payloads ranging between 772 kg and 1.309 kg.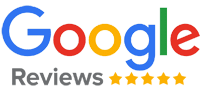 I was looking for Chiller Van i got Glacier Vehicles when search on google excellent customer service and communication

From start to finish Rob was quick and professional from qouting to supplying our new vehicle is an amazing asset to our business. Thank you for delivering the goods so we can continue to do so.

I have used Rob at Glacier for all of my chilled/frozen purchases over the last 5 years. I have gone back to Glacier each time for the excellent customer care, communication, and 'nothing is too much trouble' approach. I could not recommend them m...

Rob has been a pleasure to deal with every time we have used Glacier Vehicles. We have had many vans from them in the past. The one time we did have a problem Rob dealt with the problem quickly and professionally. We will continue to use Glacier V...

Great service all round from getting quotes to van being delivered. A big thank you to Rob and his team. Very helpful and efficient service and would strongly recommend to anyone looking for a vehicle.

We've purchased a number of fridge vans from Glacier Vehicles over the years and, having just taken delivery of two further vehicles in November, I'm happy to say Rob and his team have looked after us once again. It's always an easy process from s...

We have been using Glacier Vehicles for the past two years and have now bought 5 vans off them. Every time we have been so impressed with the level of service we have received. Rob has always been incredibly helpful. We have also found them to be ...

I live on the shetland islands, so glacier vehicles depot is almost a thousand miles away, so I had to put a lot of trust and faith in glacier vehicles that my van would be delivered to Aberdeen on time as the turn around schedule was tight howeve...

Great service... very nice guy I'm happy to say Rob and his team have looked after us once again. It's always an easy process from start to finish

I've been working closely with Glacier Vehicles for over a year. Nothing but positive things to say.

I've been working with Glacier Vehicles for a number of years. I wouldn't use anyone else. Highly recommended

Taywell Ice Creams now only purchases new vehicles from Glacier Vehicles, rather than any other company, as the service and prices given to us have been excellent. Delivery times promised have always been kept and prices have been totally transpar...