All models and engine sizes available from
L1 1.6 HDI 75bhp to SE L2 1.6 HDI 90bhp
Conversion Details
Deep freeze or chill operation available
New Hubbard refrigeration systems and New GRP wet line insulation
Standard specification includes
ABS
Drivers Airbag
Radio / CD player with MP3 compatibility
Electric windows
Asymmetrical rear doors
12V socket on dashboard
Warranty
Three year / 100,000 mile
Bespoke Contract Hire & Leasing package available
Share this Van
The Peugeot Partner Van comes in a range of useful models, you can configure the Peugeot Partner to suit your business needs, whether it's just the one, or a fleet, you 're not going to go wrong with a Peugeot Partner. Thanks to Grip Control with Hill Descent Assist, it benefits from improved ground clearance, a protective layer underneath the engine and increased traction. For its wide 690 mm wheels fitted for Mud and Snow tyres, this sturdy model stands apart as well as a weight of up to 1000 kg, and also has an overload indicator to avoid any unnecessary mishaps. With load lengths up to t 3.3 m along with load volumes up to 4.4 m 3-this small van is more spacious than you might expect, depending on specification. The regular Loading Pack provides load area with LED lighting, four additional mid-height load securing rings and a 220v power socket. 'Grip' also benefits from the first Overload Indicator function in any van section.
Despite Peugeot 's famous lion taking centre stage on the high-set grille – imitating the sleek Peugeot SUV series, common styling features have helped make the Peugeot Partner stand out from competition. Yet what really makes the partner stand out is the superb cabin, which isn't like it at all – thanks to the Peugeot Cockpit, which offers the partner a state-of-the-art driving experience consisting of a driver focus set-up, ideal for those who do enhanced mileage. Petrol and diesel engine options are available, using the latest technology along with a brand new automatic 8-speed gearbox.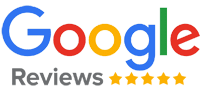 I was looking for Chiller Van i got Glacier Vehicles when search on google excellent customer service and communication

From start to finish Rob was quick and professional from qouting to supplying our new vehicle is an amazing asset to our business. Thank you for delivering the goods so we can continue to do so.

I have used Rob at Glacier for all of my chilled/frozen purchases over the last 5 years. I have gone back to Glacier each time for the excellent customer care, communication, and 'nothing is too much trouble' approach. I could not recommend them m...

Rob has been a pleasure to deal with every time we have used Glacier Vehicles. We have had many vans from them in the past. The one time we did have a problem Rob dealt with the problem quickly and professionally. We will continue to use Glacier V...

Great service all round from getting quotes to van being delivered. A big thank you to Rob and his team. Very helpful and efficient service and would strongly recommend to anyone looking for a vehicle.

We have been using Glacier Vehicles for the past two years and have now bought 5 vans off them. Every time we have been so impressed with the level of service we have received. Rob has always been incredibly helpful. We have also found them to be ...

We've purchased a number of fridge vans from Glacier Vehicles over the years and, having just taken delivery of two further vehicles in November, I'm happy to say Rob and his team have looked after us once again. It's always an easy process from s...

I live on the shetland islands, so glacier vehicles depot is almost a thousand miles away, so I had to put a lot of trust and faith in glacier vehicles that my van would be delivered to Aberdeen on time as the turn around schedule was tight howeve...

Great service... very nice guy I'm happy to say Rob and his team have looked after us once again. It's always an easy process from start to finish

I've been working closely with Glacier Vehicles for over a year. Nothing but positive things to say.

I've been working with Glacier Vehicles for a number of years. I wouldn't use anyone else. Highly recommended

Taywell Ice Creams now only purchases new vehicles from Glacier Vehicles, rather than any other company, as the service and prices given to us have been excellent. Delivery times promised have always been kept and prices have been totally transpar...