All models and engine sizes available
Conversion Details
Deep freeze or chill operation available
New GAH refrigeration systems and New GRP wet-lay insulation
Standard specification includes
Electric mirrors
Electric & heated mirrors with external temperature sensor
Electronic Brakeforce Distribution (EBD)
Remote control central deadlocking
Electronic immobiliser
Warranty
Full manufacturers warranty
Bespoke Contract Hire & Leasing package available
Share this Van
Thanks to the new TRAFIC passenger, improve your driving conditions and take advantage of state-of-the-art equipment to meet urban traffic safely and turn your traffic into a quiet and relaxed moment. We have a clear solution for your daily requirements because your company is special! Explore our tools, our unique features, and our solutions for conversions.
The van has many versions, from a three-seater to a nine-seater with all the rear space available for loads. The name is based on "trade" or "traffic" (depending on the context) in French. The van was designed by Renault in Paris, and Opel manufactures both Renault and Opel models at their Luton factory.
The van originally had several differences in the front end design depending on which engine was mounted, with the original 1397 cc motor fitting behind a flat grill and the 2.1 litre diesel engine and larger 1647 cc petrol engines requiring an enlarged plastic grill and a deeper bumper.
Their daily life is full of surprises. Thanks to its clever design, let New TRAFIC help you face all the little challenges of life: smart mobile office, Load-through bulkhead, driving assistance, Android AutoTM & Apple CarPlayTM compatible multimedia systems (depending on version).
At the annual Fleet World Awards ceremony, the New Renault TRAFIC was named Medium Van of the Year 2020.
The New TRAFIC enhancements offer lower emissions, higher fuel usage and decreased operation and maintenance costs. Increased equipment and a new exterior design round off major improvements to the iconic TRAFIC model.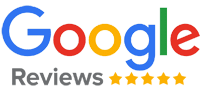 I was looking for Chiller Van i got Glacier Vehicles when search on google excellent customer service and communication

From start to finish Rob was quick and professional from qouting to supplying our new vehicle is an amazing asset to our business. Thank you for delivering the goods so we can continue to do so.

I have used Rob at Glacier for all of my chilled/frozen purchases over the last 5 years. I have gone back to Glacier each time for the excellent customer care, communication, and 'nothing is too much trouble' approach. I could not recommend them m...

Rob has been a pleasure to deal with every time we have used Glacier Vehicles. We have had many vans from them in the past. The one time we did have a problem Rob dealt with the problem quickly and professionally. We will continue to use Glacier V...

Great service all round from getting quotes to van being delivered. A big thank you to Rob and his team. Very helpful and efficient service and would strongly recommend to anyone looking for a vehicle.

We have been using Glacier Vehicles for the past two years and have now bought 5 vans off them. Every time we have been so impressed with the level of service we have received. Rob has always been incredibly helpful. We have also found them to be ...

We've purchased a number of fridge vans from Glacier Vehicles over the years and, having just taken delivery of two further vehicles in November, I'm happy to say Rob and his team have looked after us once again. It's always an easy process from s...

I live on the shetland islands, so glacier vehicles depot is almost a thousand miles away, so I had to put a lot of trust and faith in glacier vehicles that my van would be delivered to Aberdeen on time as the turn around schedule was tight howeve...

Great service... very nice guy I'm happy to say Rob and his team have looked after us once again. It's always an easy process from start to finish

I've been working closely with Glacier Vehicles for over a year. Nothing but positive things to say.

I've been working with Glacier Vehicles for a number of years. I wouldn't use anyone else. Highly recommended

Taywell Ice Creams now only purchases new vehicles from Glacier Vehicles, rather than any other company, as the service and prices given to us have been excellent. Delivery times promised have always been kept and prices have been totally transpar...