All models and engine sizes available from
L1 H1 to L4 H3
Conversion Details
Deep freeze or chill operation available
New Hubbard refrigeration systems and New GRP wet line insulation
Standard specification includes
ABS with Emergency Braking System
Drivers Airbag
Remote central locking with deadlocks
RDS stereo radio / CD player
Trafficmaster Smartnav with stolen vehicle tracking (excluding 30 L1 H1 100bhp model)
Electric windows
Electrically adjustable and heated door mirrors
Nearside sliding side load door
Warranty
Three year / 100,000 mile
Bespoke Contract Hire & Leasing package available
Share this Van
For well over a century, Fiat has been a major player in the European commercial van sector and for the last 35 years it has been the Ducato panel van which has been the flagship of the range. Ducato is as much an icon in the firm's home market as the Ford Transit is here, but the van is also popular with UK buyers. Some of the reasons for this is the excellent fuel economy of the Ducato, which makes the vehicle popular with all types of customers, from major fleet operators to motorhome converters. Thankfully, with its latest range of Euro 6 engines, Fiat has managed to maintain this efficiency. The new Ducato is produced with the PSA Peugeot Citroen group as part of a joint venture project, and it uses much of the same technology and engineering as the Peugeot Boxer and Citroen Relay. At the Italian SEVEL Sud factory, which is one of the world's largest factories of light commercial vehicles with the capacity to build a quarter of a million vans every year, they are all built on the same production line.
The Ducato comes in more than 10,000 different configurations, with four lengths of body and three heights of body. The standard vans consist of sizes L1H1 to L3H2, while a heavier-duty Ducato Maxis is available in sizes L2H2 up to L4H3. There is also the option of an optional Comfort-Matic gearbox, available on all models except for the engine at the entry level.
In emergency situations, the Electronic Stability Control automatically takes over, such as if you need to swerve abruptly to clear an obstacle. It tracks lateral acceleration, velocity, grip and angle of steering wheel. It collects the data and controls the torque and braking mechanism where appropriate in order to return the vehicle to full stability.
Integrated into the ESC, the device calculates the load conditions of the vehicle while driving, particularly the weight and centre of gravity position. Based on these criteria, it intervenes, measures, and communicates to the ABS, ASR, ESC and Roll Over Mitigation new calibrations and interference thresholds so that they can operate as efficiently as possible.
Key Features: Load space volume up to 17m3 Generous payload up to 2,190 kg Internal length Up to 4 m. Your mission becomes our mission whether you transport goods, people, or have specific needs.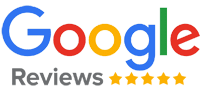 I was looking for Chiller Van i got Glacier Vehicles when search on google excellent customer service and communication

From start to finish Rob was quick and professional from qouting to supplying our new vehicle is an amazing asset to our business. Thank you for delivering the goods so we can continue to do so.

I have used Rob at Glacier for all of my chilled/frozen purchases over the last 5 years. I have gone back to Glacier each time for the excellent customer care, communication, and 'nothing is too much trouble' approach. I could not recommend them m...

Rob has been a pleasure to deal with every time we have used Glacier Vehicles. We have had many vans from them in the past. The one time we did have a problem Rob dealt with the problem quickly and professionally. We will continue to use Glacier V...

Great service all round from getting quotes to van being delivered. A big thank you to Rob and his team. Very helpful and efficient service and would strongly recommend to anyone looking for a vehicle.

We have been using Glacier Vehicles for the past two years and have now bought 5 vans off them. Every time we have been so impressed with the level of service we have received. Rob has always been incredibly helpful. We have also found them to be ...

We've purchased a number of fridge vans from Glacier Vehicles over the years and, having just taken delivery of two further vehicles in November, I'm happy to say Rob and his team have looked after us once again. It's always an easy process from s...

I live on the shetland islands, so glacier vehicles depot is almost a thousand miles away, so I had to put a lot of trust and faith in glacier vehicles that my van would be delivered to Aberdeen on time as the turn around schedule was tight howeve...

Great service... very nice guy I'm happy to say Rob and his team have looked after us once again. It's always an easy process from start to finish

I've been working closely with Glacier Vehicles for over a year. Nothing but positive things to say.

I've been working with Glacier Vehicles for a number of years. I wouldn't use anyone else. Highly recommended

Taywell Ice Creams now only purchases new vehicles from Glacier Vehicles, rather than any other company, as the service and prices given to us have been excellent. Delivery times promised have always been kept and prices have been totally transpar...