Quality Ice Cream Freezer Vans by Glacier Vehicles
As a business with a reputation for high-quality goods, keeping your dairy products fresh and frozen is key to staying on top of the competition.
Do you transport ice cream across a long distance? Our long-term experience in the ice-cream market has shown us the value of excellent conditions within the cold chain supply market.
A commercial ice-cream dealer will require a functional freezer van that can maintain deep-freeze temperatures down to -25⁰C. Glacier Vehicles offers an extensive range of freezer vans designed to meet international quality standards, with temperatures ranging from 12⁰C to -25⁰C, ideal for ice cream and all perishable foods.
Regardless of the type of vehicle you want; new or used, big or small, we have a freezer van that is perfect for your business. Fresh and frozen foods are always guaranteed with our reliable freezer containers.
Need High-Performance Vehicles With Lasting Freeze? Contact Us Today
Superior Freezer Containers
We have built strategic partnerships with leading suppliers of freezer containers in the industry. This allows us to provide quality products and workable solutions for their temperature-specific transportation needs. We also provide the most powerful refrigeration units required to achieve desired temperatures during transportation.
Due to the premium quality of our insulated lining materials, you can achieve deep-freeze temperature with a standard insulation thickness of 75mm for normal freezer conversion at -18⁰C. This enables us to maintain excellent payload capacities within the market.
The superior quality of our insulation, as well as the right refrigeration unit, will produce the perfect freezer van for your delicious ice cream, giving you peace of mind anytime you send a delivery to a customer.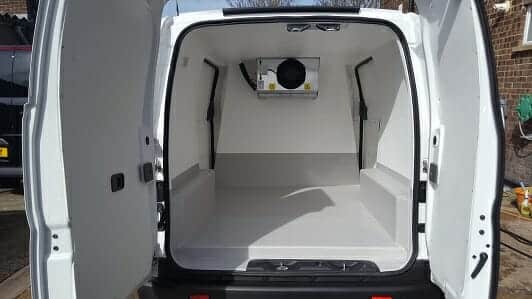 Recommended Adjustment For Functional Freezer Vans
We usually advise our customers to replace the sliding side door with a slab door for deep-freeze vehicles. This creates improved efficiency and helps to maintain a required temperature in the van's container.
It is also common to remove side access completely and enter the vehicle from the back doors instead. However, this is down to your personal preference and whether side access is required for your vehicle. Whatever you choose, we can design your ideal ice-cream freezer van with an extensive range of vehicle brands and models.
Why Freshness And Reliability Matter To Us
At Glacier Vehicles, we understand that 'freshness' is not only a matter of how recently the ice cream was whipped or the food was produced, but the conditions for transportation. Was the temperature correctly maintained? Did the food get compromised at any time during the trip? Could you maintain the same quality level if the trip was extended for some reason?
It is important to consider every scenario if you want to stay consistent to your customers. The engineers at Glacier Vehicles work hard so that our customers are satisfied. We know the value of quality and incorporate it into every vehicle,so the results speak for themselves. Every freezer van that leaves our workshop has been thoroughly tested for cooling quality and engine performance.
Freezer Van Features
Any good freezer van has a set of features that allow it to perform its functions above expectations. At Glacier Vehicles, we produce freezer containers with temperatures ranging from +12⁰C to – 25⁰C for small and mini trucks.
Other features include:
High-strength performance
Low weight
Enhanced insulation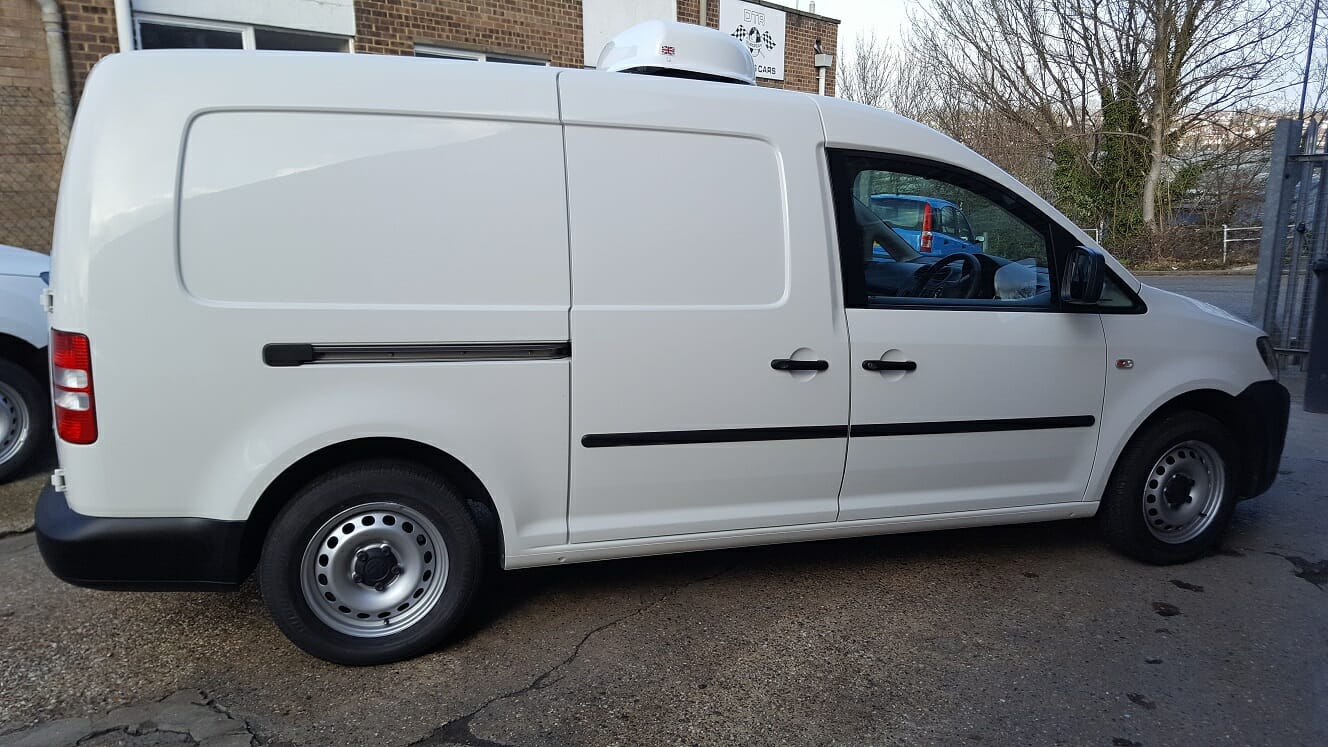 Detachable Refrigerated Container
Sometimes flexibility is a priority, especially for companies that rotate their fleet of vehicles for other functions. Our detachable refrigerated containers make it convenient for placement on different vehicles depending on your transportation needs. The units are designed for multiple types of deliveries other than ice cream. You can transport other dairy products such as milk, or meat and fruit to your customers.
The Eutectic Plates are placed inside a separate chamber from the main load system. The contents of the storage compartment can be cooled to a specific temperature, whether you want it frozen (at – 24⁰C) or chilled (at +2⁰C to 7⁰C) by the PCM pads. The fixed power supply to charge is made up of 3 phases.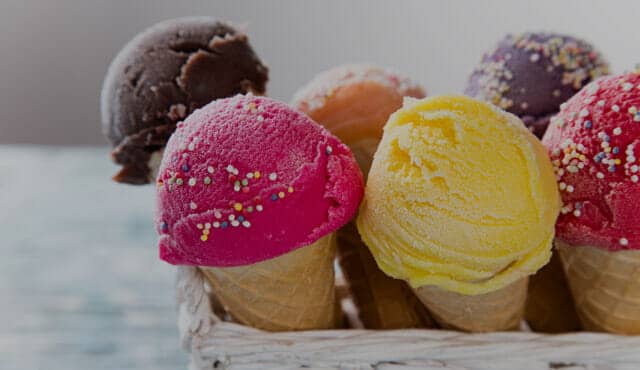 The following are the features for a standard DT-1 detachable model.
Power: 2Kw/Hr
Dailyuse: Can be charged for 8 hours at 20 – 30 multiple point distribution/ ambient 50⁰C
Inner capacity of container: 45 ice cream crates (3,600 litres inner volume)
Temperature: – 24⁰ C (Frozen) to +5⁰C (chilled), dual temperature
Door: Adjustable
Available make and models: Toyota, Volkswagen, Ford, Leyland, Isuzu and more
If you have a vehicle you wish to customise with a freezing container, we can help you convert it. Our team has decades of experience, so your vehicle will have the perfect fitting for its container. It won't affect the structure or the engine performance. We can also suggest additional fixtures to improve its operation.
Why Customers Choose Our Freezing Units
As an ice cream business, you want a vehicle with an edge, not just a typical storage transport. The following are salient reasons why freezer vans are highly sought:
Don't require fuel to run the system; the only fuel required is for the vehicle alone.
Have high temperature stability; keeps your ice cream nicely frozen, just the way you want.
Operation is easy; simply plug and charge
Detachable; high flexibility and convenience
Low temperature changes; temperature is stable, even when you open the doors
Extremely reliable; your product remains protected even during distribution
Ease of access to servicing areas
You can organise a servicing for your van. Glacier Vehicles also offers free delivery to your home or office. So, if you are swamped with work and unable to pick up your vehicle, just tell us and we will deliver it free of charge.
Additional Benefits Of Using Glacier Vehicles
Our vans have alarge maximum storage capacity. It is ideal for any content size you wish to deliver.
High resale value; it is easy to find a buyer for the van any time.
Our vans are easy to repair, and we offer good deals for regular maintenance
You can also use the detachable container during off season
Your product is 100% secure inside the van
Whether you are delivering delicious ice cream to a sweet shop or simply selling out of a mobile truck, a reliable freezer van is what you need to keep customers happy.
Contact Us For Anything You Need To Know About Ice Cream Vans.