All models and engine sizes available from
SL28 DCi 100 SWB low roof LH35 DCi 150 Quickshift LWB high roof
Conversion Details
Deep freeze or chill operation available
New Hubbard refrigeration systems and New GRP wet line insulation
Standard specification includes
ABS
Drivers airbag
Electronic Brakeforce Distribution (EBD)
Emergency Brake Assist (EBA)
Remote control central deadlocking
R.A.I.D (Renault Anti Intruder Device)
Radio / CD player
Warranty
Three year / 100,000 mile + (3 yr AA roadside assistance)
Bespoke Contract Hire & Leasing package available
Share this Van
Many different body types were available during its lifespan, ranging from the regular van to larger versions with an expanded load area, height, and longer wheelbases with an LWB prefix. Panel vans are extremely popular but there are also pickups available. The Master's heavy-duty versions were also offered as the B series by (now Volvo owned) Renault Trucks, later as the Messenger and the Mascott.
The biggest model of all, the high-roof long-wheelbase RWD model has the largest body available in the series with a load volume of 17 cubic metres.
The van underwent a significant midlife facelift in late 2003, with the headlight area being heavily restyled (along with cosmetic improvements to rear lights, wing mirrors, and dashboard), resulting in the front end more resembling the smaller Trafic. The van was available in a variety of sizes and configurations, much like its predecessor, and was a common base for conversion to ambulance bodywork.
In the United Kingdom, the Movano is offered in a wide variety of configurations for height, length and weight, and can hold up to 4,500 kg (9,900 lb). The front grille on the Renault Master was facelifted in 2014 but the facelift was not applied to the Opel / Vauxhall models. Renault announced on 18 April 2016 that it would start manufacturing an off-road variant of the Renault Master, with a four-wheel drive configuration.
The Master ZE is fitted with a 76bhp engine that draws its energy from a 33kWh battery located underneath the load space floor and has an effective 124-mile range. The figure is claimed to be closer to 74 miles in real-world environments, but this still places it at the forefront of the major electric van market and ahead of its biggest competitor, the Volkswagen e-Crafter.
The dashboard received a comprehensive redesign inside. The latest interface is rational and has the computer shift to the dashboard. The panel was mounted before the facelift where the rear-view mirror would usually be, but now that's been replaced by a rear camera system display. This is a more rational approach and it soon becomes second nature to look at the phone.
The four-cylinder diesel engine M-type 2.3 litres is used by all four brands and is available in three tuning states from 100 hp (74 kW; 99 bhp) to 150 hp (110 kW; 148 bhp). Renault Trucks discontinued the Mascott, offering only the third generation Master in chassis cab configuration with payloads of up to 2.5 tonnes.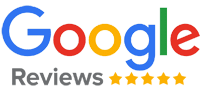 From start to finish Rob was quick and professional from qouting to supplying our new vehicle is an amazing asset to our business. Thank you for delivering the goods so we can continue to do so.

Rob has been a pleasure to deal with every time we have used Glacier Vehicles. We have had many vans from them in the past. The one time we did have a problem Rob dealt with the problem quickly and professionally. We will continue to use Glacier V...

Great service all round from getting quotes to van being delivered. A big thank you to Rob and his team. Very helpful and efficient service and would strongly recommend to anyone looking for a vehicle.

We have been using Glacier Vehicles for the past two years and have now bought 5 vans off them. Every time we have been so impressed with the level of service we have received. Rob has always been incredibly helpful. We have also found them to be ...

We've purchased a number of fridge vans from Glacier Vehicles over the years and, having just taken delivery of two further vehicles in November, I'm happy to say Rob and his team have looked after us once again. It's always an easy process from s...

I live on the shetland islands, so glacier vehicles depot is almost a thousand miles away, so I had to put a lot of trust and faith in glacier vehicles that my van would be delivered to Aberdeen on time as the turn around schedule was tight howeve...

Great service... very nice guy I'm happy to say Rob and his team have looked after us once again. It's always an easy process from start to finish

I've been working closely with Glacier Vehicles for over a year. Nothing but positive things to say.

I've been working with Glacier Vehicles for a number of years. I wouldn't use anyone else. Highly recommended

Taywell Ice Creams now only purchases new vehicles from Glacier Vehicles, rather than any other company, as the service and prices given to us have been excellent. Delivery times promised have always been kept and prices have been totally transpar...