All models and engine sizes available from
1000 L1 H1 HDI 90 to 1200 L2 H2 HDI 120
Conversion Details
Deep freeze or chill operation available
New Hubbard refrigeration systems and New GRP wet line insulation
Standard specification includes
ABS with Emergency Braking System
Drivers Airbag
Remote central locking with deadlocks
RDS stereo radio / CD player
Electric windows
Electrically adjustable and heated door mirrors
Twin sliding side doors
Warranty
Three year / 100,000 mile
Bespoke Contract Hire & Leasing package available
Share this Van
Are you looking for a reliable and cost-effective refrigerated van to help you transport perishable goods safely and securely? Look no further than the new Peugeot Expert Freezer Van. This van is the perfect solution for those in the food delivery, drink suppliers, cold chain, and catering industries, as well as butchers, fishmongers, florists, art dealers, livestock, wholesalers, restauranters, and greengrocers.
Features
The Peugeot Expert Freezer Van is equipped with a range of features to make your job easier. It comes with ABS with Emergency Braking System, a Driver's Airbag, Remote Central Locking with deadlocks, RDS Stereo Radio/CD Player, Electric Windows, and Electrically Adjustable and Heated Door Mirrors. The van also has Twin Sliding Side Doors for easy access and loading.
Refrigeration System
The Peugeot Expert Freezer Van also comes with a brand new Hubbard refrigeration system and GRP wet line insulation. Depending on the temperatures required, insulation can be 50mm for a refrigerated van and 75mm styrofoam for a freezer van. The temperature specifications for a freezer van can range between -25 to +25 degrees centigrade, while the temperature specifications for a fridge or chilled van can range between 0 to +5 degrees centigrade.
Overnight Standby
The Peugeot Expert Freezer Van also has an overnight standby facility, which allows you to maintain a constant temperature in the van while it's parked. This is especially useful if you're transporting perishable items that need to be kept at a specific temperature.
Warranty
The Peugeot Expert Freezer Van comes with a three-year/100,000 mile warranty, so you can rest assured that your van will be in good condition for years to come. We also offer a bespoke contract hire and leasing package, so you can get the best deal for your business.
If you're looking for a reliable and cost-effective refrigerated van, the Peugeot Expert Freezer Van is the perfect solution. With its range of features, refrigeration system, overnight standby facility, and warranty, you can rest assured that your goods will be transported safely and securely. Contact us today to find out more.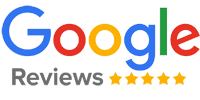 From start to finish Rob was quick and professional from qouting to supplying our new vehicle is an amazing asset to our business. Thank you for delivering the goods so we can continue to do so.

Rob has been a pleasure to deal with every time we have used Glacier Vehicles. We have had many vans from them in the past. The one time we did have a problem Rob dealt with the problem quickly and professionally. We will continue to use Glacier V...

Great service all round from getting quotes to van being delivered. A big thank you to Rob and his team. Very helpful and efficient service and would strongly recommend to anyone looking for a vehicle.

We have been using Glacier Vehicles for the past two years and have now bought 5 vans off them. Every time we have been so impressed with the level of service we have received. Rob has always been incredibly helpful. We have also found them to be ...

We've purchased a number of fridge vans from Glacier Vehicles over the years and, having just taken delivery of two further vehicles in November, I'm happy to say Rob and his team have looked after us once again. It's always an easy process from s...

I live on the shetland islands, so glacier vehicles depot is almost a thousand miles away, so I had to put a lot of trust and faith in glacier vehicles that my van would be delivered to Aberdeen on time as the turn around schedule was tight howeve...

Great service... very nice guy I'm happy to say Rob and his team have looked after us once again. It's always an easy process from start to finish

I've been working closely with Glacier Vehicles for over a year. Nothing but positive things to say.

I've been working with Glacier Vehicles for a number of years. I wouldn't use anyone else. Highly recommended

Taywell Ice Creams now only purchases new vehicles from Glacier Vehicles, rather than any other company, as the service and prices given to us have been excellent. Delivery times promised have always been kept and prices have been totally transpar...