£35,000.00
71 reg.
Volkswagen Crafter
CR30 3500kgs L2 H2
MWB High Roof
0 miles
New GAH AC300 chill system
New 50mm GRP insulation
Chill operation
Side loading door
Complete vehicle specification upon request
Competitive rates of finance available
string(7) "2000 cc"
Share this Van
Energy, quality, and space combine to produce the Volkswagen Crafter, so it is no surprise it's a common option. Complete with BlueMotion Engineering, the engine offers an impressive and efficient driving experience. Inside the truck, space is bountiful, with firm seating every time ensuring a comfortable drive.
A Crafter van's available body types include the chassis cab, which is a semi-truck or lorry. Body style double cab has an extended cab area with two rows of seats. The minibus body style accommodates more passengers than a sedan, and there are seats reserved for captain or bench. The van type panel has one row of seats behind it, and a wide hold of luggage.
The Volkswagen Crafter is VW 's largest truck, and the new edition released in 2017 represents a significant improvement over its predecessor. It looks cleaner than ever, but is in keeping with the designs of the smaller VW Caddy and T6 Transporter, while VW has turned to its range of cars for a raft of new equipment in the cabin and under the skin …
The Crafter Mk2 is the fourth generation of large van from VW and follows the footsteps of both the LT (Mk1 and Mk2) and the original Crafter. Although the LT Mk2 and Crafter were co-developed with the Mercedes Sprinter, the Crafter Mk2 is an in-house VW model, though it's also marketed as the TGE by sister MAN Trucks.
The TGE and Sprinter are the Crafter's main rivals, but there are other options in the Ford Transit, Citroen Relay, Peugeot Boxer, Fiat Ducato, Renault Master, and Vauxhall Movano form. Although the Crafter has not seen sales on a level with some of these, there is every justification why the new model will be top of the line when purchasing a large vehicle.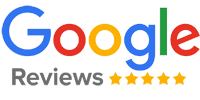 I was looking for Chiller Van i got Glacier Vehicles when search on google excellent customer service and communication

From start to finish Rob was quick and professional from qouting to supplying our new vehicle is an amazing asset to our business. Thank you for delivering the goods so we can continue to do so.

I have used Rob at Glacier for all of my chilled/frozen purchases over the last 5 years. I have gone back to Glacier each time for the excellent customer care, communication, and 'nothing is too much trouble' approach. I could not recommend them m...

Rob has been a pleasure to deal with every time we have used Glacier Vehicles. We have had many vans from them in the past. The one time we did have a problem Rob dealt with the problem quickly and professionally. We will continue to use Glacier V...

Great service all round from getting quotes to van being delivered. A big thank you to Rob and his team. Very helpful and efficient service and would strongly recommend to anyone looking for a vehicle.

We have been using Glacier Vehicles for the past two years and have now bought 5 vans off them. Every time we have been so impressed with the level of service we have received. Rob has always been incredibly helpful. We have also found them to be ...

We've purchased a number of fridge vans from Glacier Vehicles over the years and, having just taken delivery of two further vehicles in November, I'm happy to say Rob and his team have looked after us once again. It's always an easy process from s...

I live on the shetland islands, so glacier vehicles depot is almost a thousand miles away, so I had to put a lot of trust and faith in glacier vehicles that my van would be delivered to Aberdeen on time as the turn around schedule was tight howeve...

Great service... very nice guy I'm happy to say Rob and his team have looked after us once again. It's always an easy process from start to finish

I've been working closely with Glacier Vehicles for over a year. Nothing but positive things to say.

I've been working with Glacier Vehicles for a number of years. I wouldn't use anyone else. Highly recommended

Taywell Ice Creams now only purchases new vehicles from Glacier Vehicles, rather than any other company, as the service and prices given to us have been excellent. Delivery times promised have always been kept and prices have been totally transpar...