£20,750.00
18 reg.
Mercedes Vito
111 CDi LWB
26,000 miles
New GAH L200F freeze system
New 75mm styrofoam GRP insulation
Freeze & chill operation
Double side loading doors
Complete vehicle specification upon request
Competitive rates of finance available
Share this Van
The Vito gets a radically different fascia than the V-Class, replaced by strong, work-like simplicity with Merc passenger car wealth. The style is a minimal effort, no frills but it is designed immaculately. There's switchgear taken from the passenger car range, but for engineering applications plastics are toughened up.
The Mercedes Vito is not as well-known as the Sprinter's bigger brother, but the new edition is aimed at enhancing that state of affairs. The Mercedes mid-size panel van is aimed at the busiest and most aggressive commercial vehicle market and its competitors include luminaires like the Ford Transit Custom, Volkswagen Transporter, Vauxhall Vivaro, Renault Trafic, Citroen Dispatch, and Peugeot Expert.
Although Vito's last generation had a repute for quality and its luxury brand performed well on residual values, the Mercedes van 's sales suffered only from configuration of its rear-drive and a lack of choice in model range. That is no longer the case with the new Vito, though, since you can buy it with front- or rear-wheel-drive, two wheelbase choices and three lengths of the frame. You may also order the Vito Crew Van and Tourer minibus models, as well as the panel van editions. All told, the Vito is now being sold in a format more similar to the variety of options that major competitors offer. To some customers, the lack of a high roof option will remain a concern, but Mercedes obviously thinks it's an unnecessary bridge to the larger Sprinter model. Within the Vito vans, load volumes range from 5.5 cubic metres to 6.6 cubic metres, while cargo goes up to 1.369 kg.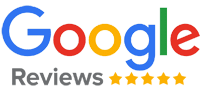 Taywell Ice Creams now only purchases new vehicles from Glacier Vehicles, rather than any other company, as the service and prices given to us have been excellent. Delivery times promised have always been kept and prices have been totally transparent...

I've been working with Glacier Vehicles for a number of years. I wouldn't use anyone else. Highly recommended

I've been working closely with Glacier Vehicles for over a year. Nothing but positive things to say.

Great service... very nice guy I'm happy to say Rob and his team have looked after us once again. It's always an easy process from start to finish

I live on the shetland islands, so glacier vehicles depot is almost a thousand miles away, so I had to put a lot of trust and faith in glacier vehicles that my van would be delivered to Aberdeen on time as the turn around schedule was tight however i...

We've purchased a number of fridge vans from Glacier Vehicles over the years and, having just taken delivery of two further vehicles in November, I'm happy to say Rob and his team have looked after us once again. It's always an easy process from star...

We have been using Glacier Vehicles for the past two years and have now bought 5 vans off them. Every time we have been so impressed with the level of service we have received. Rob has always been incredibly helpful. We have also found them to be the...

Great service all round from getting quotes to van being delivered. A big thank you to Rob and his team. Very helpful and efficient service and would strongly recommend to anyone looking for a vehicle.

Rob has been a pleasure to deal with every time we have used Glacier Vehicles. We have had many vans from them in the past. The one time we did have a problem Rob dealt with the problem quickly and professionally. We will continue to use Glacier Vehi...

I have used Rob at Glacier for all of my chilled/frozen purchases over the last 5 years. I have gone back to Glacier each time for the excellent customer care, communication, and 'nothing is too much trouble' approach. I could not recommend them more...

From start to finish Rob was quick and professional from qouting to supplying our new vehicle is an amazing asset to our business. Thank you for delivering the goods so we can continue to do so.

I was looking for Chiller Van i got Glacier Vehicles when search on google excellent customer service and communication