£28,000.00
69 reg.
Mercedes Sprinter
314 CDI MWB
TWO MATCHING IN STOCK
6,000 & 15,000 miles
New GAH AC300 refrigeration system
New 50mm GRP insulation
Chill operation
Side loading door
Complete vehicle specification upon request
Competitive rates of finance available
Share this Van
With its well-regarded Sprinter collection, Mercedes-Benz is aiming to mark the latest state of the art in full-size vans. For a long time, the Mercedes-Benz Sprinter was a byword for quality and success in the full-sized van market. The new range builds dramatically on performance and health, adds some elegance inside and outside, but remains based on sheer practicality. The Mercedes Sprinter has come to define the large-van sector with more than 2 million vans made. It is by far the best-selling LCV across Europe, dating its history back to 1995, with the introduction of a second-generation model in 2006. Back in 2014, it was also the first vehicle in the world to reach the Euro5 emissions requirement, which gave this vehicle an edge over direct competitors, large van contenders such as the Vauxhall Movano / Renault Master concept and the Peugeot Boxer / Fiat Ducato / Citroen Relay partnership, and of course the Volkswagen Crafter, a model that shares most of its basic design with this one. It is also worth remembering that the Sprinter was first to bring a V6 engine into this market, first to incorporate cost-cutting Stop-Start technology, and is a pioneer in promoting natural gas power as an alternative. This new model, though adding ever cleaner diesel power plants, seeks to improve health and performance significantly.
All this adds up to a van that is sure to deliver something to suit you – although the 3.5-ton gross vehicle weight (GVW) payload is smaller than in certain (older) competitors, the highest amount you can legally drive on a UK standard car licence. Under the limit, consumers can choose from the doughty 2.1-liter four-cylinder common rail diesel versions of Mercedes, an engine that has developed a strong reputation for its combination of performance , reliability and elegance and is equipped with vibration-free balancer shafts. The unit comes in four tune states-with choices of 112, 129, 140, and 163bhp. We will avoid the single-stage turbocharger unit used in the 95bhp base derivative and stay further up the spectrum with the twin turbo power plant installed. Unusual for a van in this market, there is also a 190bhp V6 diesel option that offers a massive 440Nm torque slug so powerful that it has to be channelled via a revised 6-speed manual gearbox version. The '316 NGT' Sprinter version comes as an alternative to the diesel engines with a Euro VI-compliant supercharged four-cylinder natural gas engine featuring direct injection. The 1.8 litre engine produces 156bhp. With Sprinter buyers, transmission option is between either a six-speed manual gearbox 'ECO-Gear' or a seven-speed automatic 7G-Tronic Plus with lock-up clutch, which is the only mechanism of its kind to be found in a car.
Through the production of this new edition, Mercedes' passion for creativity is clear, most noticeably through fitting the kind of safety features that not so long ago were the protection of luxury saloons. The Sprinter comes with standard Crosswind Assist and Collision Prevention Assist and Blind Spot Assist, all of which are optional. The Highbeam Assist and Lane Keeping Assist are both key safety features. In addition to the new safety features, you also get more standard features such as ESP stability control with ASR Acceleration Skid Control on all models, plus ABS with Brake Assist and electronic brake force distribution to optimise their performance, a bulb failure indicator and a useful feature that flashes the rear lights to alert motorists after emergency stop.
On the run, handling will rely as usual on the load you are carrying, but traction is certain and can be improved if your business uses off-tarmac tracks, by selecting the 4×4 system that is an option on 313 and 316 CDI derivatives as well as 319, 513, 516 and 519 derivatives.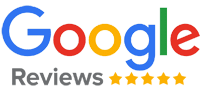 Taywell Ice Creams now only purchases new vehicles from Glacier Vehicles, rather than any other company, as the service and prices given to us have been excellent. Delivery times promised have always been kept and prices have been totally transparent...

I've been working with Glacier Vehicles for a number of years. I wouldn't use anyone else. Highly recommended

I've been working closely with Glacier Vehicles for over a year. Nothing but positive things to say.

Great service... very nice guy I'm happy to say Rob and his team have looked after us once again. It's always an easy process from start to finish

I live on the shetland islands, so glacier vehicles depot is almost a thousand miles away, so I had to put a lot of trust and faith in glacier vehicles that my van would be delivered to Aberdeen on time as the turn around schedule was tight however i...

We have been using Glacier Vehicles for the past two years and have now bought 5 vans off them. Every time we have been so impressed with the level of service we have received. Rob has always been incredibly helpful. We have also found them to be the...

We've purchased a number of fridge vans from Glacier Vehicles over the years and, having just taken delivery of two further vehicles in November, I'm happy to say Rob and his team have looked after us once again. It's always an easy process from star...

Great service all round from getting quotes to van being delivered. A big thank you to Rob and his team. Very helpful and efficient service and would strongly recommend to anyone looking for a vehicle.

Rob has been a pleasure to deal with every time we have used Glacier Vehicles. We have had many vans from them in the past. The one time we did have a problem Rob dealt with the problem quickly and professionally. We will continue to use Glacier Vehi...

I have used Rob at Glacier for all of my chilled/frozen purchases over the last 5 years. I have gone back to Glacier each time for the excellent customer care, communication, and 'nothing is too much trouble' approach. I could not recommend them more...

From start to finish Rob was quick and professional from qouting to supplying our new vehicle is an amazing asset to our business. Thank you for delivering the goods so we can continue to do so.

I was looking for Chiller Van i got Glacier Vehicles when search on google excellent customer service and communication