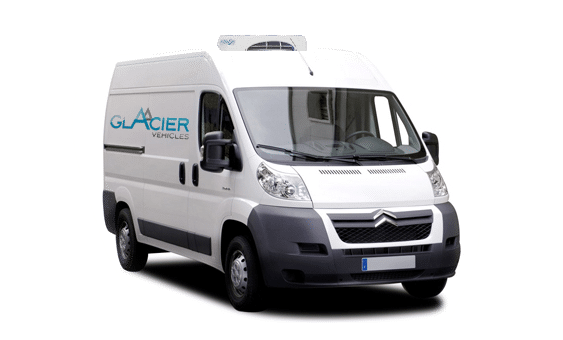 Top Tips For Refrigerated vans 2015
According to industry analysts, the increase in both sales and registration of vans of all kinds indicates an improvement in economic growth and it is good news today that the market is excellent. Growth is being partly fueled by the transport and food distribution sector, which accounts for nearly 11% of the UK's economic output, employs more than three million people and is worth an estimated £150bn.
But many new fleet operators still do not know exactly what they need when choosing new or even used refrigerated van, which can be quite dangerous with perishable goods and not only cost you a lot of money in spoiled products but even your license as laws become more strict. One such example is the Accord Transport Perissable (ATP), a certificate which means your van's body and fridge are up to the job of transporting food safely and which is required if you transport food to mainland Europe. It is essential to get these things right the first time because, whatever you choose, you are likely to have to live with these vehicles for up to seven years.
Consider the Load, which refrigerated van do you need?
First, ask yourself what type of products you are planning to haul. Whether it is ice cream, specialty cheeses or chocolates, frozen meats, fresh seafood or fruits and vegetables, the type of products you specialize in will dictate the fundamental specifications you need in a refrigerated van. There is a lot at stake in making the correct choice. If the van fails to maintain optimal temperature in the cargo area and perishable products spoil before delivery, your clients will be unhappy and this could cost you your business. Moreover, maximum energy efficiency is crucial or you will be paying much petrol costs than necessary, considerably lowering your profits.
Whatever your product, it is important to choose the right size of van, and for this you also need to consider the packaging. Will your cargo be packed in bags, pallets, milk crates or boxes? Container shape, size, and type will help determine how much interior space is needed for a full load. You also need to consider whether the van will be driven into parking garages or other areas where clearance may be an issue. The higher the box, of course, the greater the wind drag, which affects petrol bills.
Small, medium, or large refrigerated van?
If your typical loads are light and rarely full to the brim, it is smart to get a van which uses less fuel such as the new Transit Connect or Renault Kangoo Freezer Van and rent bigger vans only as necessary. Both offer deep freeze or chill operation and GRP wet line insulation. Medium size vans such as the new Mercedes Vito or Volkswagen Transporter Freezer Van are showing swift sales as businesses grow from smaller operations and offer many of the advantages of bigger vans without the wind drag and fuel costs.
If, on the other hand, you are going into the big league in the frozen goods distribution sector you will want a large temperature-controlled distribution van which will help you cut down on delivery time, save man-hours and generally lighten the load in the transportation process. Best bets will include the new Ford Transit Jumbo Freezer Van or Peugeot Boxer.
Indeed, with changing times and increasing demand for prepared and frozen foods, this is an excellent time to be in the delivery business, so choose your van with care. It is strongly advisable to get advice from the best refrigerated van specialists such as Glacier Vehicles, which always have more than forty new and used refrigerated vans in stock and have something for any company, whether entrepreneurs starting their own businesses from scratch, or long-term professionals looking to build up their fleet.