New (72 reg.)
Ford Transit Custom
EURO 6 L1 280 105ps
0 miles
New GAH L200F freeze system
New GRP insulation
Freeze & chill operation
Side loading door
Complete vehicle specification upon request
Competitive rates of finance available
Share this Van
Whatever your area of business, the Ford Transit Custom is versatile enough to fulfil your needs. The Ford Transit Custom has a unique characteristic designed to expand load capacity. A full height, full width bulkhead separates the passenger cabin load area and that bulkhead has a floor level flip-up stand. Also, with maximum weight, the Ford Transit Custom is agile and easy to drive. It is available with lots of clever technology to help make driving as enjoyable and simple as possible.
It would be a good option for operators doing mostly urban mileage, but the 128bhp model would be better if you are pulling bigger loads or covering large distances on the motorway. Here there is even more mid-range muscle at 1,500rpm with 385Nm which helps the driver to pick a higher gear more time. Then the range topping 168bhp (405Nm) option transforms the Transit Custom into a really fast van if you really need it.
Short models can hold three Euro pallets and all Customs are fitted with an easy-clean hard rubber floor load liner with tie-down rings in the floor and the lower walls. For a small ultra, ultra-bright LED load area lighting is available and offers increased visibility when operating in the back of the bus. Ford offers an integrated roof rack as an additional option if you need more room. This can accommodate up to 350 kg and when not in service, the cross-rails can be folded flat to reduce drag and increase fuel economy. The front passenger-seat cushions in the cab can be flipped up to expose a secret storage compartment that can easily fit a laptop or small toolbox, providing additional cover. As standard the Transit Custom has central door locking remote control. The driver will open one single door for additional protection without automatically opening the others. The other doors remain tightly locked until you activate a switch on the driver's side, and in fact this switch can be used to monitor the locking and unlocking of all the doors of the car. There are two different alarm forms available, but they are on the list of choices. Like the Mercedes Vito Dualiner or VW Transporter Kombi, it is difficult to fold or detach the second row of seats in the double-cab-in-van models to expand the load bay, because there is a bulkhead behind them. The nine-seat Custom Kombi, however, has two rows of three seats, which can all be folded and removed to create a full-length van if that flexibility level is desired.
In addition to the regular three-seater van, there is the five-seater double cab in-van which has an extra row of seats in the back with a bulkhead behind it and sliding window doors. It can also be found in body lengths L1 and L2. So then there is the Tourneo Custom, the passenger that carries the Transit Custom version. Due to its five-bar grille, it is visible from the front compared to a three-bar grille for the regular Transit Custom.
Since it was released in 2012, the Transit Custom received a five-star Euro NCAP safety ranking and it sets the level that other panel vans have been striving to in recent years. The new car safety software has become popular on the van market these days, but the new Custom has pushed the game on again.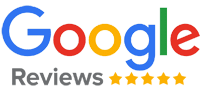 I was looking for Chiller Van i got Glacier Vehicles when search on google excellent customer service and communication

From start to finish Rob was quick and professional from qouting to supplying our new vehicle is an amazing asset to our business. Thank you for delivering the goods so we can continue to do so.

I have used Rob at Glacier for all of my chilled/frozen purchases over the last 5 years. I have gone back to Glacier each time for the excellent customer care, communication, and 'nothing is too much trouble' approach. I could not recommend them m...

Rob has been a pleasure to deal with every time we have used Glacier Vehicles. We have had many vans from them in the past. The one time we did have a problem Rob dealt with the problem quickly and professionally. We will continue to use Glacier V...

Great service all round from getting quotes to van being delivered. A big thank you to Rob and his team. Very helpful and efficient service and would strongly recommend to anyone looking for a vehicle.

We have been using Glacier Vehicles for the past two years and have now bought 5 vans off them. Every time we have been so impressed with the level of service we have received. Rob has always been incredibly helpful. We have also found them to be ...

We've purchased a number of fridge vans from Glacier Vehicles over the years and, having just taken delivery of two further vehicles in November, I'm happy to say Rob and his team have looked after us once again. It's always an easy process from s...

I live on the shetland islands, so glacier vehicles depot is almost a thousand miles away, so I had to put a lot of trust and faith in glacier vehicles that my van would be delivered to Aberdeen on time as the turn around schedule was tight howeve...

Great service... very nice guy I'm happy to say Rob and his team have looked after us once again. It's always an easy process from start to finish

I've been working closely with Glacier Vehicles for over a year. Nothing but positive things to say.

I've been working with Glacier Vehicles for a number of years. I wouldn't use anyone else. Highly recommended

Taywell Ice Creams now only purchases new vehicles from Glacier Vehicles, rather than any other company, as the service and prices given to us have been excellent. Delivery times promised have always been kept and prices have been totally transpar...