New (72 reg.)
Ford Transit 350 TDCi
L4 H3 130ps
0 miles
New GAH SA350C chill system
New GRP insulation
Chill operation
Side loading door
Complete vehicle specification upon request
Competitive rates of finance available
Share this Van
The most unexpected and good thing about this van is its road manners are almost car-like, given the general size. The engine is smooth and quiet, and precise handling, with a strong turning circle. It's quick to overlook while on the road that this vehicle isn't much short of seven metres long. Changes in gear are sleek and fluid and matching the power steering to excellence. With a van of this size, a combined – cycle power fuel economy figure of just over 35mpg is very appropriate too.
The van is driven by a 2.2-liter engine with a torque of 155bhp and 284lb / ft, translating through plenty of pulling power, even with maximum load on board. Power is transmitted via the rear wheels, and the Transit also sits on the rear twin wheels, contributing to this van's industrial strength appeal.
Despite its size, it just nudges under the great gross vehicle weight of 3.5 tonnes, which ensures that fleets do not need a tachograph and O-license to use it, but it still provides a decent payload of 1.195 kg.
It's a major move up to the cargo room-66 cm to be exact-due to the inclusion of a prop shaft below, but once inside, the Transit appears dimly lit. There are 12 load-lashing heads, but they are all in the floor, unlike some of the competition who have extra lugs that are useful halfway up. Nonetheless, on the other side, the cargo area has no less than five lights, which would be a boon for those making night-time deliveries.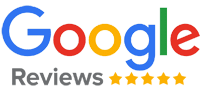 From start to finish Rob was quick and professional from qouting to supplying our new vehicle is an amazing asset to our business. Thank you for delivering the goods so we can continue to do so.

Rob has been a pleasure to deal with every time we have used Glacier Vehicles. We have had many vans from them in the past. The one time we did have a problem Rob dealt with the problem quickly and professionally. We will continue to use Glacier V...

Great service all round from getting quotes to van being delivered. A big thank you to Rob and his team. Very helpful and efficient service and would strongly recommend to anyone looking for a vehicle.

We have been using Glacier Vehicles for the past two years and have now bought 5 vans off them. Every time we have been so impressed with the level of service we have received. Rob has always been incredibly helpful. We have also found them to be ...

We've purchased a number of fridge vans from Glacier Vehicles over the years and, having just taken delivery of two further vehicles in November, I'm happy to say Rob and his team have looked after us once again. It's always an easy process from s...

I live on the shetland islands, so glacier vehicles depot is almost a thousand miles away, so I had to put a lot of trust and faith in glacier vehicles that my van would be delivered to Aberdeen on time as the turn around schedule was tight howeve...

Great service... very nice guy I'm happy to say Rob and his team have looked after us once again. It's always an easy process from start to finish

I've been working closely with Glacier Vehicles for over a year. Nothing but positive things to say.

I've been working with Glacier Vehicles for a number of years. I wouldn't use anyone else. Highly recommended

Taywell Ice Creams now only purchases new vehicles from Glacier Vehicles, rather than any other company, as the service and prices given to us have been excellent. Delivery times promised have always been kept and prices have been totally transpar...