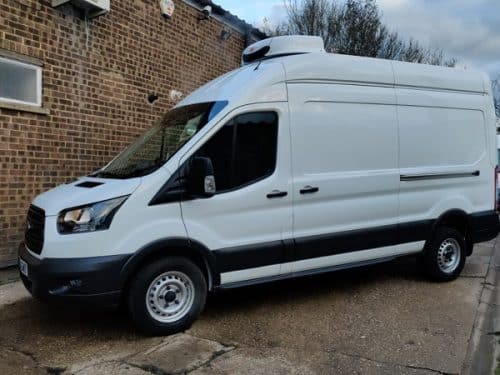 Enquire About This Van
£28,000.00
19 reg.
Ford Transit
350 TDCi L3 H3
TWO MATCHING IN STOCK!
25,000 miles
New GAH AC300 chill system
New 50mm GRP insulation
Chill operation
Side loading operation
Complete vehicle specification upon request
Competitive rates of finance available
Share this Van
Are you looking for a reliable and efficient refrigerated van to help you transport your perishable goods? Look no further than this 2019 Ford Transit 350 TDCi L3 H3 Fridge Van!
This van is perfect for transporting food and drink, pharmaceuticals, and more. It is equipped with a new GAH AC300 chill system and new 50mm GRP insulation which will keep your products at the perfect temperature for transportation. The van also has a side loading door for easy access.
Temperature Controlled
This van is designed to keep your products at the ideal temperature. It is capable of operating between 0c & +5c degrees centigrade, depending on your needs, making it perfect for all types of perishable goods.
ULEZ Compliant
This van is ULEZ compliant, meaning you can drive it in the cleanest air zones without worry. It is also fuel efficient, so you can be sure that you are doing your part to help the environment.
Competitive Rates of Finance
We understand that buying a van can be an expensive investment, so we offer competitive rates of finance to help make the process easier.
Perfect for Your Business
This van is perfect for a variety of businesses, from food delivery and drink suppliers, to cold chain and pharmaceutical companies. It is also great for butchers, fish mongers, caterers, florists, art dealers, livestock, wholesalers, restauranters, and greengrocers.
Quality Guaranteed
At Glacier Vehicles, we take pride in the quality of our vehicles. All our used vans have brand new fridge conversations fitted, meaning the vehicle has never previously carried a temperature-controlled product system. The refrigeration system and insulations are brand new. Even used vehicles have brand new conversion suppliers with a relevant manufacturers warranty. We can incorporate any bespoke elements that a client's industry may require, e.g. electric standby facility, static or movable partition walls to allow dual compartment configuration.
So if you are looking for a reliable, efficient, and cost-effective refrigerated van, then look no further than the 2019 Ford Transit 350 TDCi L3 H3 Fridge Van! With its temperature controlled capabilities, ULEZ compliant design, and competitive rates of finance, this van is the perfect choice for your business. Contact us today to find out more!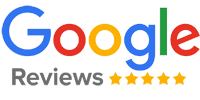 From start to finish Rob was quick and professional from qouting to supplying our new vehicle is an amazing asset to our business. Thank you for delivering the goods so we can continue to do so.

Rob has been a pleasure to deal with every time we have used Glacier Vehicles. We have had many vans from them in the past. The one time we did have a problem Rob dealt with the problem quickly and professionally. We will continue to use Glacier V...

Great service all round from getting quotes to van being delivered. A big thank you to Rob and his team. Very helpful and efficient service and would strongly recommend to anyone looking for a vehicle.

We have been using Glacier Vehicles for the past two years and have now bought 5 vans off them. Every time we have been so impressed with the level of service we have received. Rob has always been incredibly helpful. We have also found them to be ...

We've purchased a number of fridge vans from Glacier Vehicles over the years and, having just taken delivery of two further vehicles in November, I'm happy to say Rob and his team have looked after us once again. It's always an easy process from s...

I live on the shetland islands, so glacier vehicles depot is almost a thousand miles away, so I had to put a lot of trust and faith in glacier vehicles that my van would be delivered to Aberdeen on time as the turn around schedule was tight howeve...

Great service... very nice guy I'm happy to say Rob and his team have looked after us once again. It's always an easy process from start to finish

I've been working closely with Glacier Vehicles for over a year. Nothing but positive things to say.

I've been working with Glacier Vehicles for a number of years. I wouldn't use anyone else. Highly recommended

Taywell Ice Creams now only purchases new vehicles from Glacier Vehicles, rather than any other company, as the service and prices given to us have been excellent. Delivery times promised have always been kept and prices have been totally transpar...