£18,750.00
68 reg.
Vauxhall Vivaro
L2 H1 120 Sportive
17,000 miles
New GAH LC200 chill system
New 50mm GRP insulation
Chill operation
Side loading door
Complete vehicle specification upon request
Competitive rates of finance available
Share this Van
The all-new Vivaro is available in three stages of trimming: Standard, Sporty and Elite. Dual side sliding doors, driver / passenger airbags and speed-limiter cruise control are all available for the first time on Vivaro as standard.
The Vauxhall Vivaro flying the flag of British manufacturing blends the best of both worlds. The wide load space provides plenty of room for your equipment and stock, with a car-like cabin that gives both drivers and passengers a comfortable experience.
The 2.0 BlueHDi comes in 150 and 180 guises, each with 148bhp and 178bhp, while the latter also features an 8-speed auto gearbox. All models have strong torque distribution and are sensitive, allowing the Vivaro to accommodate heavier payloads than the previous model.
2018 Vivaro L1H1 Panel Sportive Van. On the 1.5D (100PS) engine inlet stage, torque was increased to 270Nm. Towing with up to 2.500 kg available was also improved. Additionally, Trailer Stability Control (TSC) comes standard with the factory-fitted towbar option. TSC uses an electronic stabilisation system to dampen trailer vibrations when necessary. When extreme vibrations are observed, suggesting a risky and hazardous driving situation, the device slows the vehicle down to a critical speed.
The seats themselves are trimmed in easy-clean cloth, while a pair of passenger seats are given to all vans. Unless you're driving three-up daily, though, you may want to look elsewhere, because the Vivaro isn't the most spacious three-seater van on the market-the new version was more suitable for three-seater vans, with more shoulder space and a broader passenger seat base.
The Limited is at the top of the spectrum, targeting small and medium-sized enterprises (SMEs) and self-employed employees. It includes luxuries such as alloy wheels, sat-nav, front and rear parking sensors, and the safety kit package from Vauxhall, including lane assist, adaptive cruise control, and blind spot warning.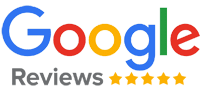 Taywell Ice Creams now only purchases new vehicles from Glacier Vehicles, rather than any other company, as the service and prices given to us have been excellent. Delivery times promised have always been kept and prices have been totally transparent...

I've been working with Glacier Vehicles for a number of years. I wouldn't use anyone else. Highly recommended

I've been working closely with Glacier Vehicles for over a year. Nothing but positive things to say.

Great service... very nice guy I'm happy to say Rob and his team have looked after us once again. It's always an easy process from start to finish

I live on the shetland islands, so glacier vehicles depot is almost a thousand miles away, so I had to put a lot of trust and faith in glacier vehicles that my van would be delivered to Aberdeen on time as the turn around schedule was tight however i...

We have been using Glacier Vehicles for the past two years and have now bought 5 vans off them. Every time we have been so impressed with the level of service we have received. Rob has always been incredibly helpful. We have also found them to be the...

We've purchased a number of fridge vans from Glacier Vehicles over the years and, having just taken delivery of two further vehicles in November, I'm happy to say Rob and his team have looked after us once again. It's always an easy process from star...

Great service all round from getting quotes to van being delivered. A big thank you to Rob and his team. Very helpful and efficient service and would strongly recommend to anyone looking for a vehicle.

Rob has been a pleasure to deal with every time we have used Glacier Vehicles. We have had many vans from them in the past. The one time we did have a problem Rob dealt with the problem quickly and professionally. We will continue to use Glacier Vehi...

I have used Rob at Glacier for all of my chilled/frozen purchases over the last 5 years. I have gone back to Glacier each time for the excellent customer care, communication, and 'nothing is too much trouble' approach. I could not recommend them more...

From start to finish Rob was quick and professional from qouting to supplying our new vehicle is an amazing asset to our business. Thank you for delivering the goods so we can continue to do so.

I was looking for Chiller Van i got Glacier Vehicles when search on google excellent customer service and communication