£18,750.00
68 reg.
Peugeot Expert Long
2.0 HDi Professional
27,0000 miles
TWO MATCHING IN STOCK
New GAH LC200 chill system
New 50mm GRP insulation
Chill operation
Double side loading door
Complete vehicle specification upon request
Competitive rates of finance available
Share this Van
The Expert is available in three sizes but only with one roof height. There are also two regular trim levels, S and Technical, plus a little more advanced Grip and Asphalt models.
The PEUGEOT Expert provides superior driving comfort on the inside. The move allows easy access to the elevated seating position dominating the lane. The cabin also provides various storage compartments, in addition to the practical and ergonomic driving role. Even in the basic S edition the Peugeot Expert is relatively well equipped with twin sliding side doors, electric windows, cruise control, DAB radio and Bluetooth
The Moduwork swivelling table deploys on-board the PEUGEOT Expert with the central armrest, turning the cab into a veritable, ergonomic and functional mobile workplace. The smartphone holder with built-in charging cable and tablet holder on the dashboard helps you to have your digital devices at your disposal, right in front of you. The tablet holder is built for up to 11 "tablets. The tablet is operated by a USB socket that is located close on the windshield.
Extras such as air conditioning, electrically heated mirrors and MirrorLink smartphone compatibility with a seven-inch audio touchscreen are included. Then there's the Professional Asphalt, which provides a more sophisticated exterior look that includes body-colored bumpers, mirrors and door handles, front fogs, daytime LED lights, auto lights and wipers, front and rear sensors, and a parking system with electric folding mirrors. There's the appropriately called Sport Version for an even sportier feel. This comes complete with black alloy wheels, sports stickers, and dual-zone air conditioning control.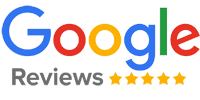 Taywell Ice Creams now only purchases new vehicles from Glacier Vehicles, rather than any other company, as the service and prices given to us have been excellent. Delivery times promised have always been kept and prices have been totally transparent...

I've been working with Glacier Vehicles for a number of years. I wouldn't use anyone else. Highly recommended

I've been working closely with Glacier Vehicles for over a year. Nothing but positive things to say.

Great service... very nice guy I'm happy to say Rob and his team have looked after us once again. It's always an easy process from start to finish

I live on the shetland islands, so glacier vehicles depot is almost a thousand miles away, so I had to put a lot of trust and faith in glacier vehicles that my van would be delivered to Aberdeen on time as the turn around schedule was tight however i...

We have been using Glacier Vehicles for the past two years and have now bought 5 vans off them. Every time we have been so impressed with the level of service we have received. Rob has always been incredibly helpful. We have also found them to be the...

We've purchased a number of fridge vans from Glacier Vehicles over the years and, having just taken delivery of two further vehicles in November, I'm happy to say Rob and his team have looked after us once again. It's always an easy process from star...

Great service all round from getting quotes to van being delivered. A big thank you to Rob and his team. Very helpful and efficient service and would strongly recommend to anyone looking for a vehicle.

Rob has been a pleasure to deal with every time we have used Glacier Vehicles. We have had many vans from them in the past. The one time we did have a problem Rob dealt with the problem quickly and professionally. We will continue to use Glacier Vehi...

I have used Rob at Glacier for all of my chilled/frozen purchases over the last 5 years. I have gone back to Glacier each time for the excellent customer care, communication, and 'nothing is too much trouble' approach. I could not recommend them more...

From start to finish Rob was quick and professional from qouting to supplying our new vehicle is an amazing asset to our business. Thank you for delivering the goods so we can continue to do so.

I was looking for Chiller Van i got Glacier Vehicles when search on google excellent customer service and communication